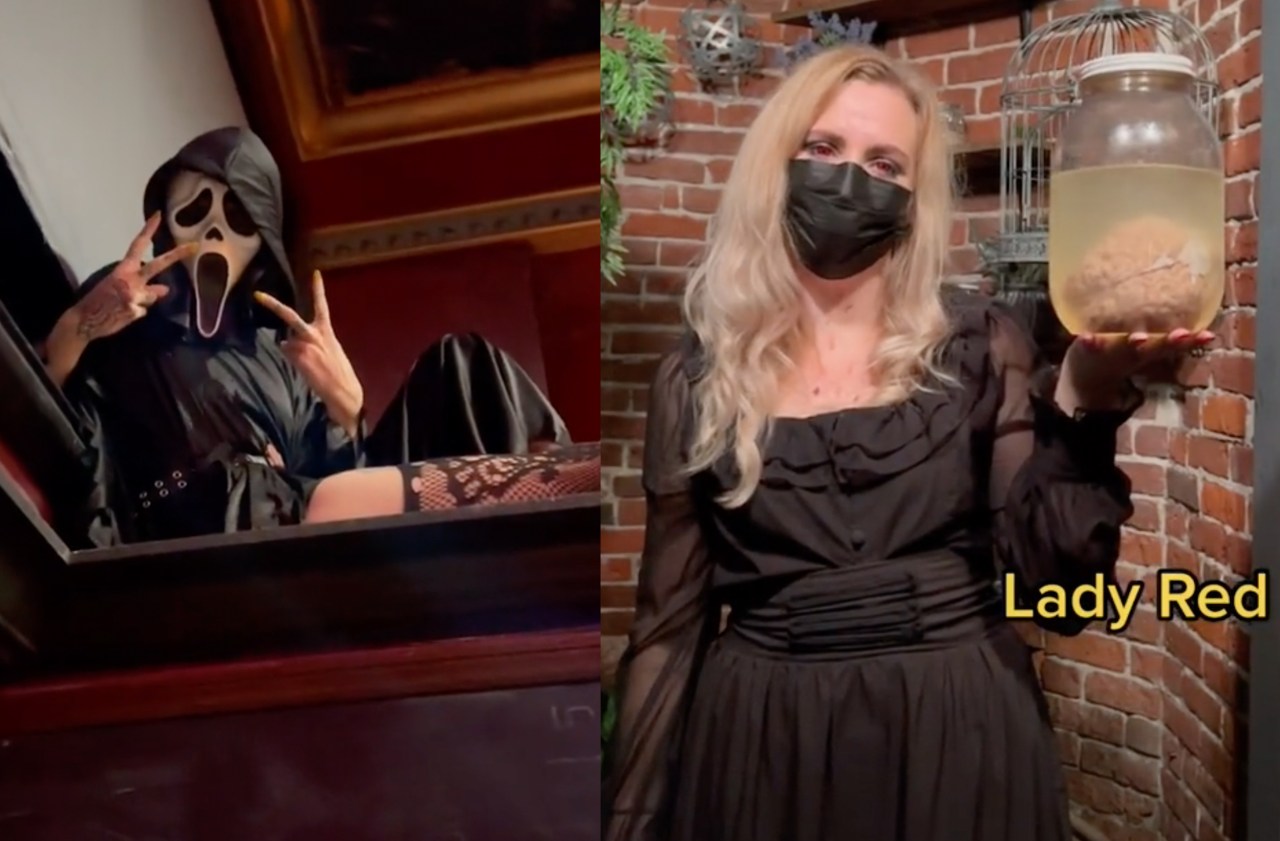 There's A Horror Movie Themed Bar In Portland And I'm Dying To Go
If you live for the spookiness of the Halloween season, there's a cocktail lounge in Portland, OR that's a must visit. Raven's Manor is described on their TikTok account as, "A haunted mansion themed cocktail lounge with an interactive mixology experience." Their videos show the dark and ominous side of the unique bar that keeps things creepy year round.
Spooky Fun
In one of their videos, they reenact an iconic Scooby Doo scene in a fun and humorous way. You can tell from their videos that this is definitely the place to be for spooky fun any time of year.
Creepy Specialties
According to their website they serve many specialty drinks, appetizers, entrees, and of course, dessert. Choose from menu items such as Grilled Cheese of Darkness, The Raven Burger, Graveyard Dip, Killer Shrimp, Death by Chocolate and other tasty treats. And let's not forget about the drink menu filled with Deadly Tonics, Eerie Elixirs and local beer, wine and mead. And the drink names do not disappoint – Hellfire, The Exorcist, The Mad Scientist, Black Widow, Grave Water, and Death in the Afternoon Cocktail (and many others).
Dr. Raven's Elixir Experience
They are open for walk-ins but take reservations for the special Dr. Raven's Elixir Experience, their interactive mixology experience. Described on their website as, "The phantoms of the manor will help guide you through two elixirs of your choosing. This experience also includes a drink from Dr. Raven's special trophy case; but you may have to work for it a little." Leaves a bit to the imagination, don't you think?