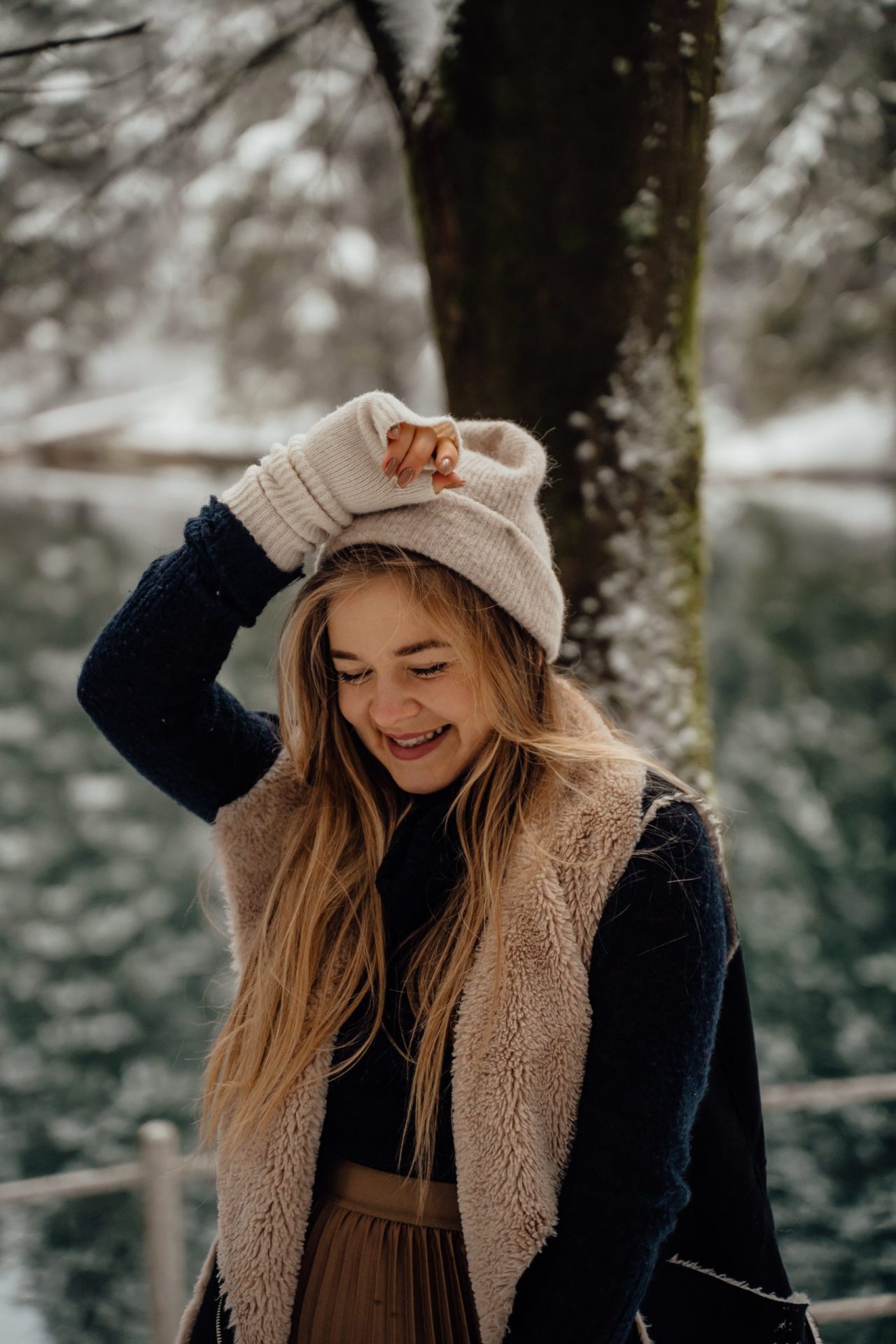 These Beauty Products Will Save Your Skin From The Freezing Winter Weather
Our skin is subjected to dry air, wind, decreased humidity levels, and indoor heating as the colder temperature approaches. All of that can leave our skin dry, irritated, and flaky because of a compromised skin barrier. It is essential to restore our skin's barrier by adding ingredients like ceramides, hyaluronic acid, and glycerin to our skincare routine.
With the right skincare products, you can keep your skin hydrated, protected, and soft—one less thing to worry about in the colder and darker months. Also, investing in a humidifier may not be a bad idea, as it can replenish the lost moisture in the air, keeping your skin supple and hydrated.
Here are some of my favorite products perfect for the winter:
1. Nourishing Cleansing Oil      
We need to keep our skin clean so invest in a gentle cleansing oil that can cleanse, soften, and nourish your skin like the Jurlique Nourishing Cleansing Oil, which transforms into a rich cleansing milk to clean impurities and makeup without drying your skin at all.
2. Hydrating Toner
Everyone can benefit from adding belif Aqua Bomb Hydrating Toner to their skincare routine in the winter because it helps combat dryness, dullness, and uneven texture. It has honeysuckle to soothe and calm irritated skin as well.
3. Hyaluronic Acid Serum
Hyaluronic Acid serum can be a lifesaver in the winter because it hydrates and plumps your skin by replenishing the skin barrier. La Roche-Posay Hyalu B5 Pure Hyaluronic Acid Face Serum helps lock in the moisture and leaves the skin feeling supple.
4. Lifting and Sculpting Face Cream
An excellent way to combat winter dehydration is adding a moisturizing cream like Beverly Hills MD Lift + Firm Sculpting Cream to give you a significantly firmer and more lifted appearance. It has silk peptides to promote the skin's natural elasticity and smoothness.
5. Moisturizing Face Oil
It is beneficial to use face oil as the final step of your skincare routine at night, as it adds extra hydration and also seals the moisture in. Burt's Bees facial oil with rosehip extract is packed with vitamins and antioxidants to reduce premature aging signs and give you supple, glowing skin all day.
6. Ultra-Rich Hand Cream
We wash our hands so much that they can be the driest part of our bodies. My go-to is Weleda's Skin Food Original Ultra-Rich Cream because it is affordable and loved by many. The combination of calendula and chamomile with oils and beeswax will promise to keep your hands so soft, no matter how many times you wash them.
7. 100% Hemp Seed Oil Body Moisturizer
You cannot forget to give some TLC to your body during winter because you will notice that it gets flakier and itchier in the colder months. Invest in Hempz Original Herbal Body Moisturizer made with 100% organic pure hemp seed oil that supports skin's natural oil barrier with sunflower seed oil and shea butter.
8. Peppermint and tea tree foot cream
Our feet can be the most neglected part of our body, and sometimes I feel so sad for them because they take us everywhere. Do not forget to show some love to your feet with Asutra's Foot Cream that smells fresh and minty. This all-in-one foot cream can exfoliate, moisturize, soften, and heal them.
Our skin is the largest organ, so it is crucial to becoming educated and informed about the ingredients in our skincare routine that we include in our daily routine. It is always helpful to research the brands and invest in those ethical companies taking proactive steps towards helping the environment. Last but not least, do not give in to the easiest or trendiest fad. Fads come and go, and almost all of them fade, do what works best for your skin. Ensure to keep your skin moisturized as much as possible this winter and take care.