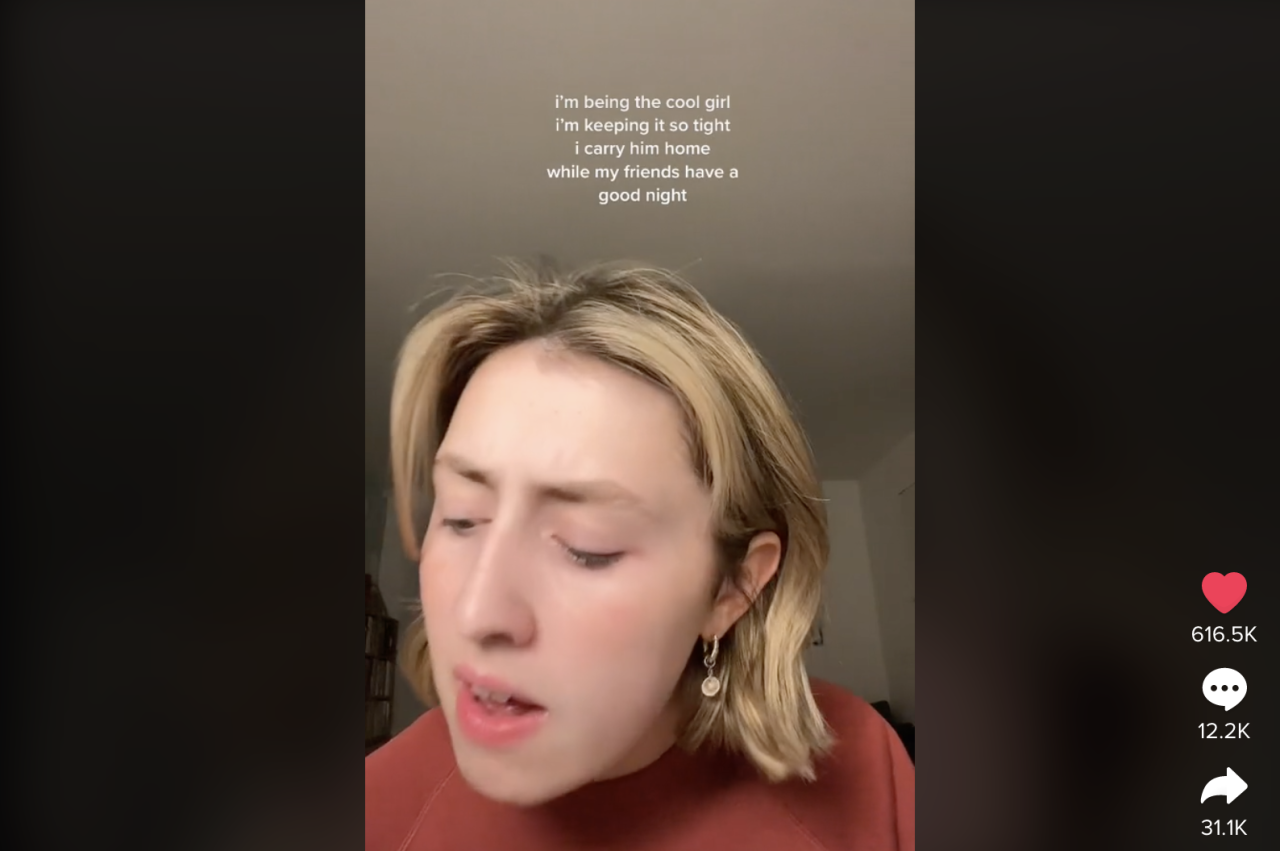 This Is Exactly What Made This TikTok Song Go So Damn Viral
I need to be sedated. I have not known peace since listening to this heartwrenching song that went viral on TikTok last week.
Written by singer-songwriter, Katie Gregson-MacLeod, the song has wrecked our mental health and broken our hearts in a mere 59 seconds.
Dubbing it her own "Saviour Complex song," a nod to Phoebe Bridgers, the lyrics are painful. The imagery is *chefs kiss* and don't make me start talking about "turning off the big light" because I will quite literally begin sobbing.
Besides Gregson-MacLeod's utter talent and stunning voice, the reason the song went so viral is that it is just so damn relatable to those of us who invest in men who do not invest in us. She perfectly captures the ache of wanting something to work out with someone else so badly that you break your own heart in the process. That you see the best in someone who doesn't deserve it. That you did everything right and it still wasn't enough.
If you haven't heard it yet, listen to the song here. Have a glass of red wine ready (and maybe a therapist's phone number).