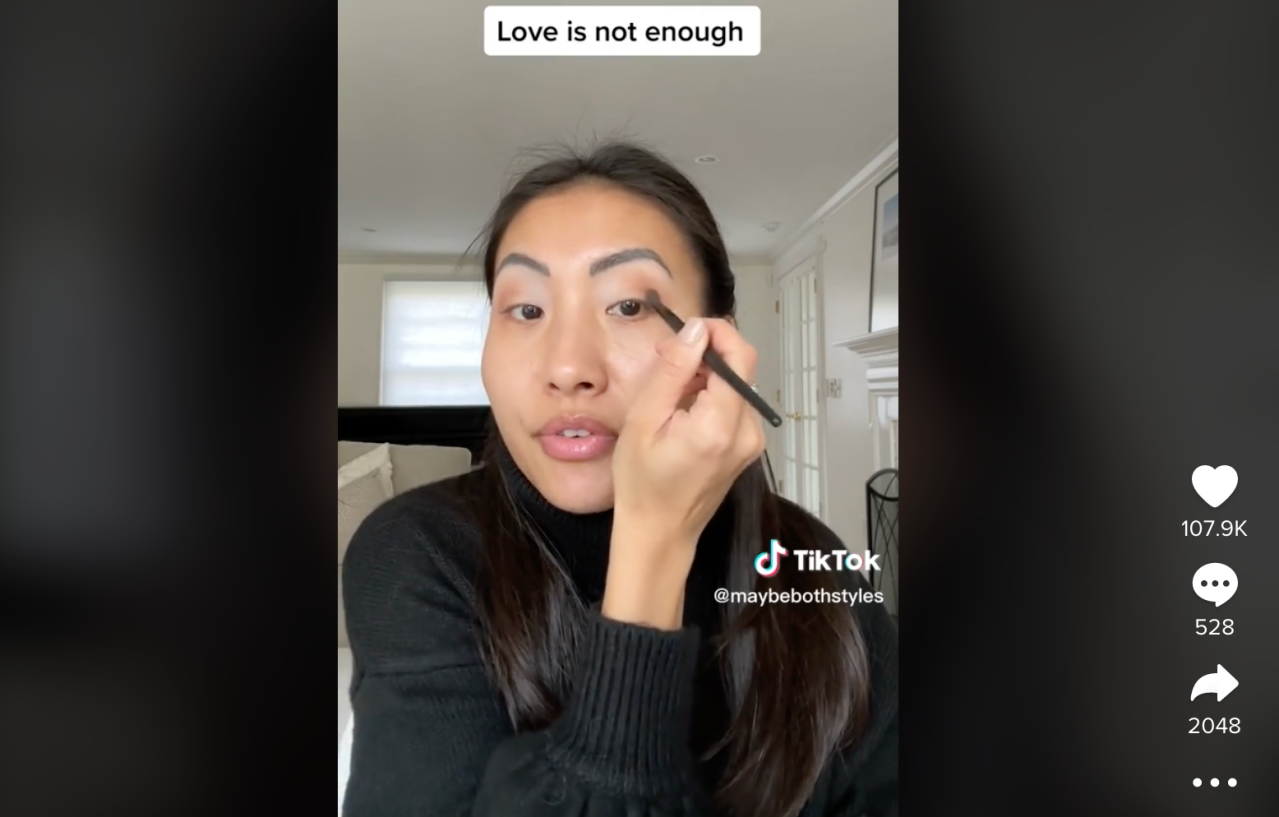 This TikTok Perfectly Captures Why Love Isn't Always Enough
Despite what The Beatles may have told us, love is definitely not all you need, especially when it comes to making a relationship work. And this TikTok by creator Anna Kai nails exactly why viewing love as the stand-alone ingredient needed for relationship success is only going to leave you heartbroken at best or miserable in a broken partnership at worst.
"Let's talk about why you can love a man and also know that he's not right for you," Kai begins. "As human beings, we are capable of loving someone whose personality is inherently incompatible with ours. For example, [if] you hate parties and clubs because you're a homebody and your man 50 Cent's 'In Da Club' personified as a human, then neither one of you is going to be happy in the long run."
Kai then goes on to explain that these personality differences can lead to resentment in the relationship and, ultimately, this resentment will conquer the love you claim is meant to conquer all of those incompatibilities.
"Every partner who got divorced will tell you that they got married in the first place because they were in love. But love is not enough on its own," Kai continues. "You need compatibility, compassion, and understanding, and you really do need to fit together."
Think about it like this: You could find the perfect, most beautiful Gucci shoe. But if it's two sizes too large or four sizes too small, it's a bad fit. A simple metaphor, but it works. You can love someone who is wonderful but know deep down you don't fit together. And that's okay.
Essentially, you need to be honest about who you are in order to find someone who is compatible with you, and you with them. From there, both parties can work on making the relationship thrive and do the work to make it last. Love is beautiful, but it's not everything. Keep that in mind.
Watch the full TikTok here: