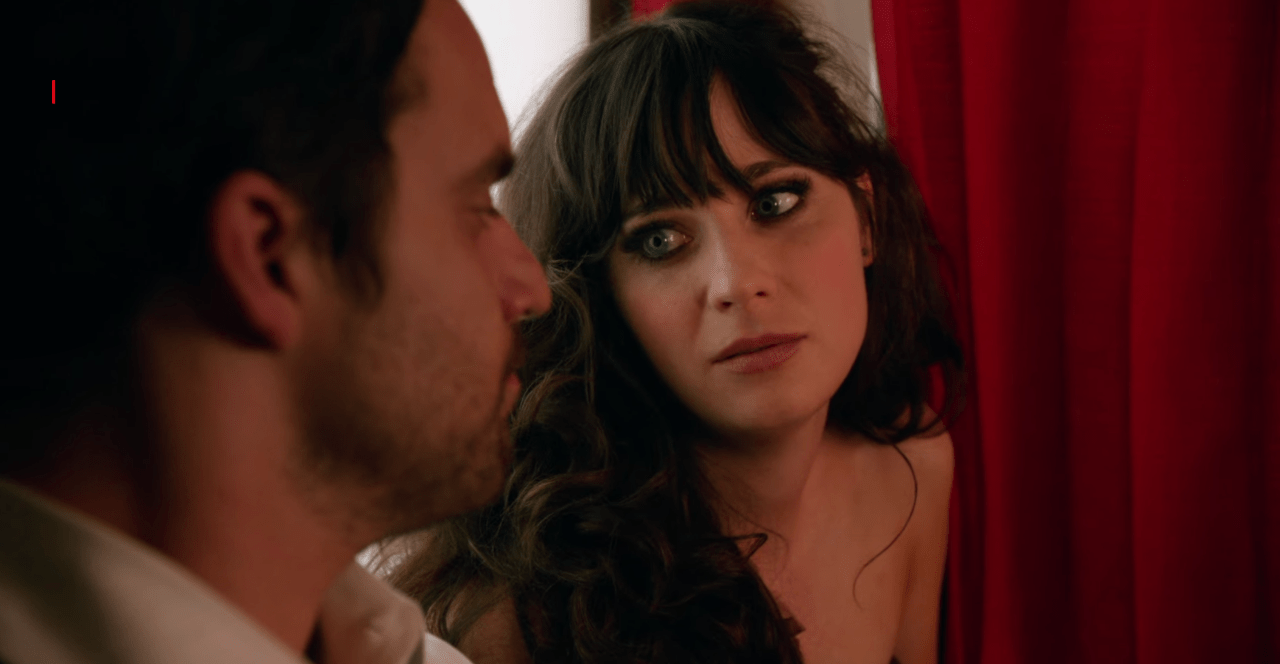 Unmissable TV Podcasts For Behind-The-Scenes Secrets And Easter Eggs
If you're obsessed with television, then watching your favorite shows isn't enough. You need commentary, interviews, and secrets from the set. Here are some podcasts that will give you a behind-the-scenes look at some of your favorite series:
If you miss watching New Girl, you're going to love hearing from Zooey Deschanel, Hannah Simone, and Lamorne Morris (who played Jess, Cece, and Winston). Their podcast episodes include discussions with other cast members, writers, and producers who helped make the show possible. They fill their listeners in on untold stories from set and discuss details you didn't realize you wanted to know, like the working title of the show and moments that never made it to the screen.
If you need an excuse to do a re-watch of The Office, Jenna Fischer and Angela Kinsey have the perfect podcast for you. These talented ladies, who played Pam Beesly and Angela Martin, tell stories about how the show was produced and point out easter eggs that you should look for in each episode. If you enjoy their dynamic, you can also check out the book they've written together, The Office BFFs.
If you're a fan of It's Always Sunny In Philadelphia, you're going to get a kick out of this podcast, which features Glenn, Charlie, and Rob. You'll hear behind the scenes secrets, like which lines were improvised and how they thought up famous scenes. Of course, they also talk about personal things going on in their own lives, like skiing injuries and parking etiquette. Sometimes, they even answer phone calls from fans and listen to hot takes!
I Am All In With Scott Patterson
Scott Patterson, who plays Luke Danes, has never actually seen Gilmore Girls. Until now. On this podcast, he's going to watch all 154 episodes of the show and all 4 movies. He's currently up to season two, so you have plenty of episodes that you can binge before you're caught up. It's the perfect excuse to rewatch Gilmore Girls with your friends.
You know Zach Braff and Donald Faison as JD and Turk from Scrubs – but they're also best friends in real life. They created this comedy podcast together to discuss every episode of the show (and spend more time together). Every week, they share behind the scenes stories and discuss their favorite memories from filming the series. Occasionally, they also hold exclusive interviews with other cast members and communicate with Scrubs fans.
If you're a fan of reality TV shows like Survivor, Big Brother, The Circle, or The Amazing Race, then this podcast has got you covered. Rob Cesternino, a two-time Survivor player, podcasts alongside dozens of other brilliant voices. They commonly bring on past contestants from your favorite competition shows to chat about current seasons, conduct interviews, and discuss episodes. If you watch Big Brother and want to know what really goes down, you can even get live feed updates every single morning from Taran Armstrong.