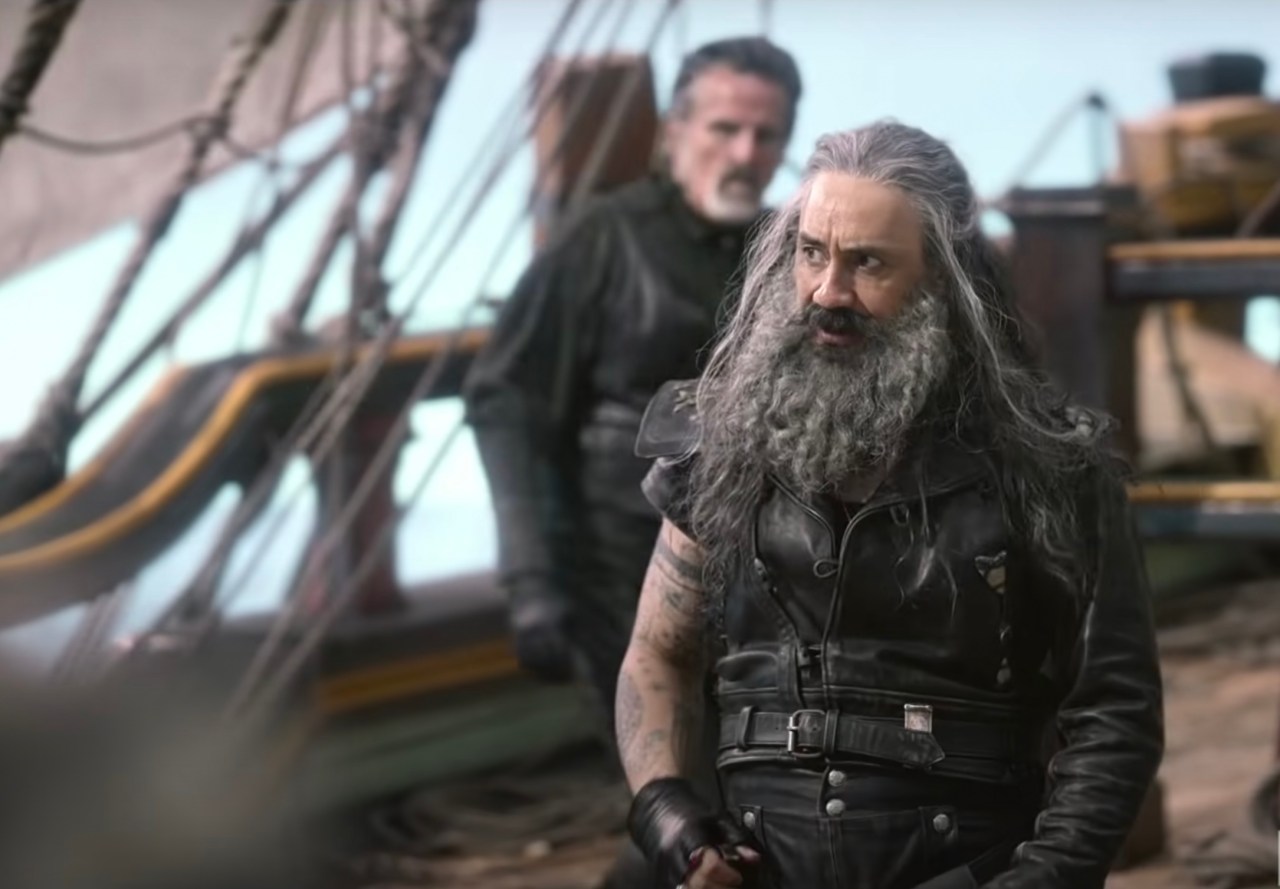 'What We Do In The Shadows' Fans Need To Watch Taika Waititi's Hilarious New Pirate Show Immediately
I am a simple girl: When Taika Waititi's name is attached to a piece of media, I will watch it. Really, that's all it takes! But while Waititi's work has spanned all corners of the comedy sphere, from big budget superhero films to Oscar-winning WWII satires, his newest project is truly for the What We Do In The Shadows lovers.
Instead of taking a look into the inner lives of vampires, Our Flag Means Death takes a stab (haha) at another feared folklore figure: pirates. Much like in WWDITS, these swashbucklers want to live up to their terrifying reputation, but you'll probably spend most of each 30-minute episode laughing your ass off at their completely unhinged antics.
The show brings on some What We Do In The Shadows alums, including Rhys Darby as Captain Stede Bonnet, aka The Gentleman Pirate, an aristocrat who abandoned his family and wealth to take to the seas (and who believes that the best thing to kill an enemy with is kindness, much to the embarrassment of his crew). We also see the return of Taika as an actor as he takes on the role of a legendary pirate captain who has grown bored of his existence as a cruel leader and finds something completely fascinating about The Gentleman Pirate's unbending (and often deranged) softness. The two make up a mismatched pair that translates into onscreen magic.
The show is also packed with appearances from other beloved comedians, such as Lesley Jones, Fred Armisen, Will Arnett, and… well, you'll just have to watch to find out the rest, because one of the biggest treats of the show is seeing who will pop up on your screen.
In many ways, Our Flag Means Death feels like a love letter to What We Do In The Shadows fans who have missed the dry humor and bizarre antics (not to mention easily quotable lines) that made both the movie and show cult classics. Because yes, there's plenty of gore and moments of stomach-churning cruelty in Our Flag Means Death to satiate horror fans, but there's also a whole lot of heart in these underdogs—and you'll probably find yourself falling in love with all the characters, big and small, whether you want to or not.