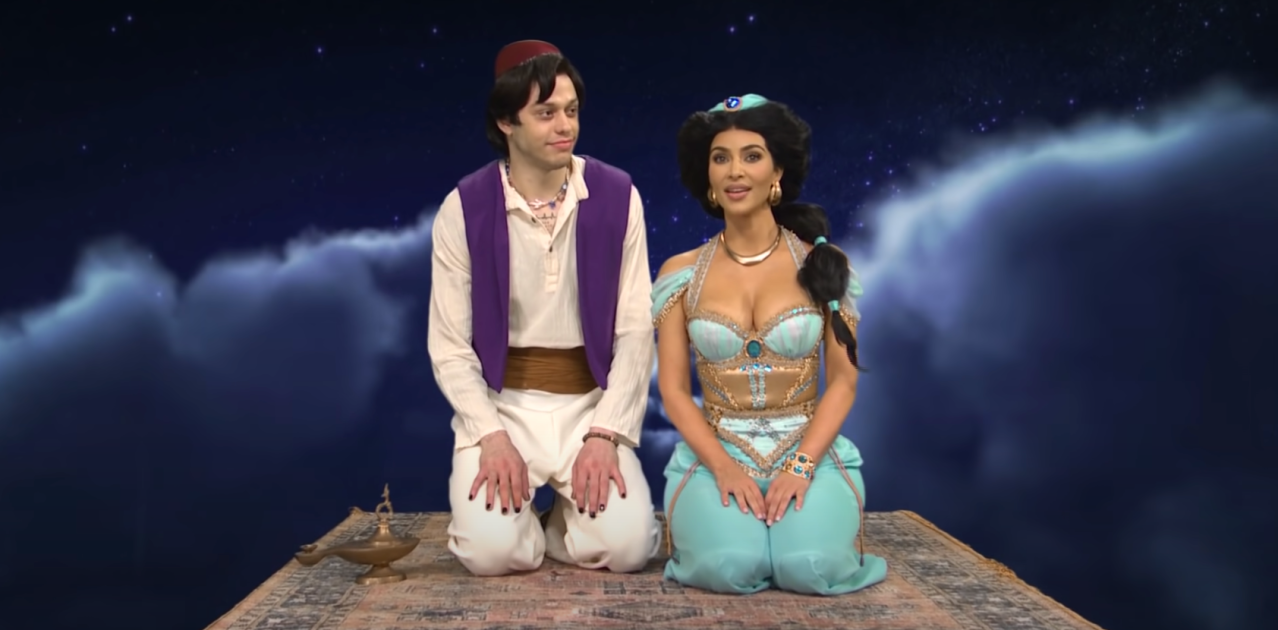 Here's What Pete Davidson Can Teach You About Getting The Relationship Of Your Dreams
It seems like every few weeks, Pete Davidson's name is trending on Twitter. As the entire internet already knows, he was engaged to Ariana Grande in 2018. In 2019, he was seen making out with Kate Beckinsale and holding hands with Margaret Qualley. Now, he's reportedly dating Kim Kardashian after holding hands on a roller coaster and having private dinners on Staten Island. Some people are baffled by the fact that Pete is able to land so many talented, beautiful women. However, there's a reason why people keep falling hard for him.
He isn't afraid to be honest about his feelings.
Pete isn't afraid to jump headfirst into a relationship. He isn't afraid to move quickly or show PDA even when he knows it's going to get the world talking because he's upfront about his emotions. When he wants someone, he's all-in. He's proof that when you care about someone, you should show it. There's no sense in pretending to play it cool. Make your feelings obvious. Show the world how in love you are.
He doesn't hesitate to go for women out of his league.
There are plenty of Pete stans who would argue that the women get the better deal in his relationships, but judging by how self-deprecating he is, he would probably be the first to admit these women are out of his league. However, that hasn't scared him away from forming a connection with them. When he sees someone he's interested in dating, he gets close to them. He doesn't let the fear of rejection stop him from chasing after what he wants. He has confidence in himself, and that can go a long way.
He has a silly side.
Pete has a lot of things going for him. However, most people know him for his comedy. Although his dates are probably interested in more than his sense of humor, it's safe to say that they find him entertaining. You need a partner like that, who is on the same wavelength as you, who can cheer you up when you're upset, who can make you burst out laughing when you're in a bad mood. Obviously, there are qualities that matter more than humor in serious relationships, but when you find someone who can make you laugh, you're going to want to spend as much time with them as possible.
He isn't letting his past heartbreaks stop him from loving hard.
Remember, your past relationships don't determine whether you'll find success with someone else in the future. Pete has gone through some pretty public breakups that couldn't have been easy to handle. However, he hasn't let his past bring him down. He's moved from one exciting romance to another.
Pete is proof that you're always going to have another shot at love. Your ex isn't the only person who is ever going to want you. There are plenty of people who are going to show interest in you, who are going to jump at the chance to date you, who are going to make you believe in love again. No matter how many of your relationships have failed in the past, there's going to be one that works out in the future. There is always reason to have hope and to keep your heart open.