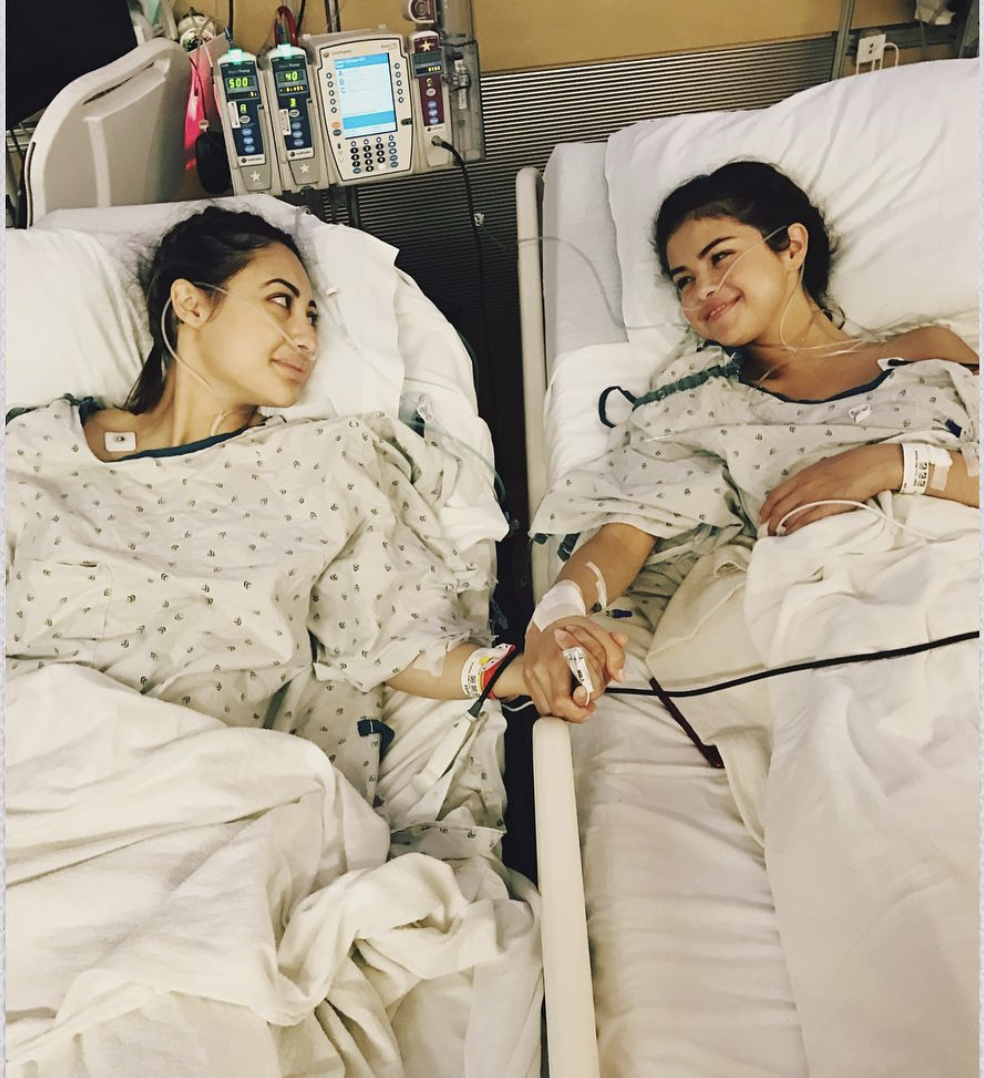 Updated on
Why The Internet Is Mad At Selena Gomez For Allegedly Snubbing Her Kidney Donor
Selena Gomez had quite an eventful few days last week, to say the least. On November 4th, Gomez released My Mind & Me, a documentary following Gomez through a six-year period of her life, with a specific focus on her struggles with mental illness, navigating fame, and more. In addition, Rolling Stone also published an interview with Gomez to promote the film.
During the interview, Gomez admitted to feeling alone in the industry, saying that her only friend was Taylor Swift.
"I never fit in with a cool group of girls that were celebrities. My only friend in the industry really is Taylor [Swift], so I remember feeling like I didn't belong," Gomez told Rolling Stone.
Following the publication of the interview, E! News used the Rolling Stone quote to make a graphic for Instagram to celebrate the friendship between Swift and Gomez.
From here, things get messy. Reportedly, Francia Raisa, Selena's longtime friend and kidney donor, commented, "Interesting." in response to the perceived slight. While the comment was later deleted, the drama did not cease. According to Elle, Raisa is no longer following Gomez. Gomez is still following Raisa, however.
THEN, when TikTok user @stephwithdadeets posted a video explaining the tension between the friends, Gomez commented, "Sorry I didn't mention every person I know."
Yikes.
Hopefully, the women can repair their friendship. After all, they've already been through so much together.