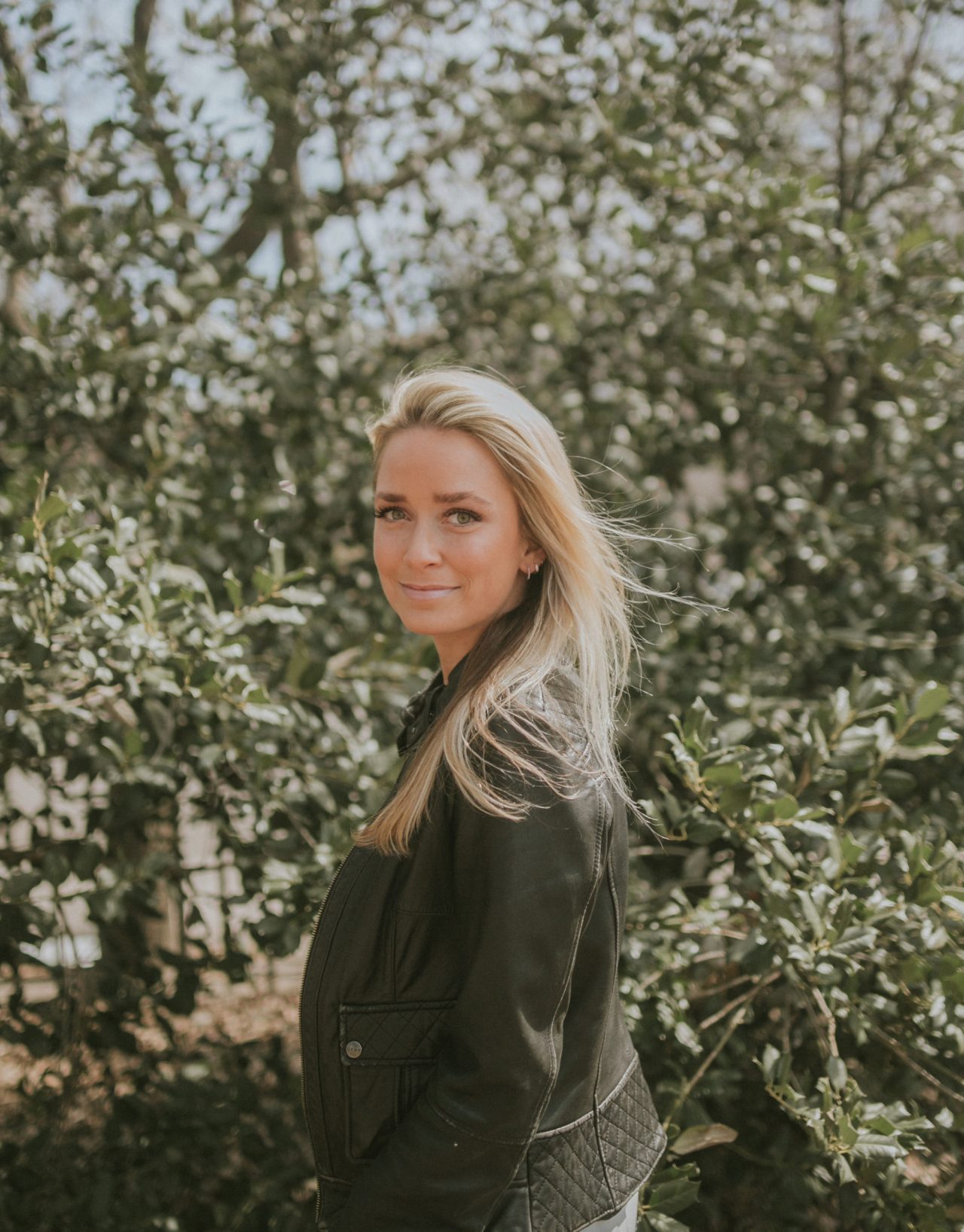 Updated on
Kirsten Robinson, The Evergreen Poet of New York City
When Kirsten Robinson, or as she is known on Instagram @NakedWriting, feels an overwhelming emotion, she turns to writing. The experience of turning these feelings into words is cathartic for Kirsten because writing allows her to express the utmost depths of her heart.
Kirsten's first book Evergreen, from Thought Catalog Books, is a collection of poetry about her personal experiences. Kirsten's goal for the book? She hopes that those reading it will feel less alone in their journey to cope with loss and heartache, and to find within themselves a spring of hope and love. Here is our interview with Kirsten Robinson about her process, book, and advice for fellow writers.
Did you always want to be a writer? If not, when did you start writing? Writing is what I am most passionate about—it is what makes me come alive. I have been in love with words since I was a little, and it was a dream of mine to one day publish a book. I think there is something so beautiful in the way words can be strung together just right to make people feel a certain way, or be transported to a different place. So I grew up reading anything I could get my hands on—Shakespeare and e. e. cummings were two of my favorites. My first AOL screenname was BookwormKR. But the first time I distinctly remember wanting to pursue writing as a career was when I was 12, reading my older sister's teen magazines. I had gotten fun of for being a nerd, and felt like I was weird and didn't fit in—but then I read stories about how other girls felt the same way, and it made me feel so much better. I wanted to grow up and be an editor at a magazine where I could write the kind of stories that might help other people. My career path deviated, but the main goal of my writing has stayed the same.
Did anyone or anything inspire you? I am inspired all the time, whether it's by a person who moves me in some way, or simply something I see in nature. But applying that to my creative writing aspirations got put on the back burner for a while until a few years ago, when I went through a breakup that basically turned my world upside down. I felt like I didn't know who I was anymore, and writing is the only thing that helped me process my thoughts and feelings—it helped me find clarity and regain my footing. I really believe that writing can be an incredible tool to help people heal in various circumstances and also for dealing with things like anxiety, which I have struggled with. It's cathartic, yet also a form of art as a creative outlet. Anyways, what started out as notes to myself, or just personal creative expression, turned into pieces that I hoped might help other people feel less alone in whatever they're going through, too.
Do you have to be in a certain headspace to write something? If so, what do you do to prepare for that time when you want to write? I definitely have to be in the right headspace to write. That being said, I've learned that I can't always control when that happens. I'll go through periods of time when I have nothing to say no matter how hard I try. But then I will have periods when I get so inspired that I can't stop the words from pouring out of me because it hurts if I try to keep them contained inside of me. Like it literally will keep me awake all night, but that's also how I know it's extra important to write it out. Some of my best writing happens when I wake up at 3am, I think because that is when my mind is the most clear of day-to-day distractions, so I keep a notebook on my nightstand. I also carry one with me at all times. If I really need to force myself to focus, I've found that dimming the lights, lighting a bunch of candles and playing classical music helps—I played the cello growing up and love Yo-Yo Ma. Oh, and red wine helps, too. When it's nice out, I'll go sit outside and write.
Tell me a little bit about your book! What was the editing and publishing process like? What is it about? My book is called Evergreen, and it's a collection of poetry and some short-form prose. I actually really struggled on finding the right name, but the team at Thought Catalog was so helpful and when that word came up, I instantly knew it was the perfect fit—it's a term I use throughout my writing. I also use that, and other nature references, to speak metaphorically about human resilience and our ability to remain strong during times of darkness and light. The overall theme of the book is about the journey of personal growth born out of finding beauty in breakage and love after loss. I was drawing from much of my own experiences, but my hope is that it can be relatable and offer comfort to other people going through their own journeys.
But to backtrack to the beginning, this book really began as a stack of notebooks I've been writing in over the last few years and kept to myself. I was petrified at the idea of sharing my writing with other people because it felt so personal. I was afraid of being judged, or that my writing was no good. So I showed some pieces to a couple of very trusted friends, and they were so encouraging that I thought, okay, maybe I should keep trying. I started an anonymous Instagram account a couple of years ago, Naked Writing, as a way to share more writing without letting that fear get in the way. The name came from me wanting to share completely stripped down writing that comes from my heart, and that's because the pieces of writing that have always resonated with me the most are the ones that are raw and relatable. Anyways, the more that people responded positively, the more comfortable I felt to continue forward. Being vulnerable can be incredibly scary, but I kept telling myself that if sharing my thoughts could help even just one other person feel better, then that makes putting myself out there worth it.
I submitted a book proposal last spring, and when I received the email saying that they wanted to publish it, I was so shocked—in a good way—that it didn't feel real for a while. So it's been officially almost a year in the making, but longer if you count when I started writing it. Watching everything come together has been so exciting—especially because it takes such a collaborative effort between writing, editing and designing it. I am still humbled that anyone wanted to publish my words, and seeing a childhood dream come to life is a feeling unlike anything else.
If you could give advice to an aspiring writer, what would you tell them? It is never too late to start—just start. What you start out writing doesn't need to be perfect, it doesn't even need to make sense—just as long as you start writing something. Write down random ideas, questions that live in your heart, your favorite thing about your day, the worries that keep you up at night. Oftentimes, the things that are the most difficult to write about are the things that most need to be written. And then keep going, no matter how many times you get rejected, because all writers get rejected along the way. But whatever you do, don't give up: everything you need to say is worth being heard, and there are people out there who need to hear what you have to say. [cw-mark]