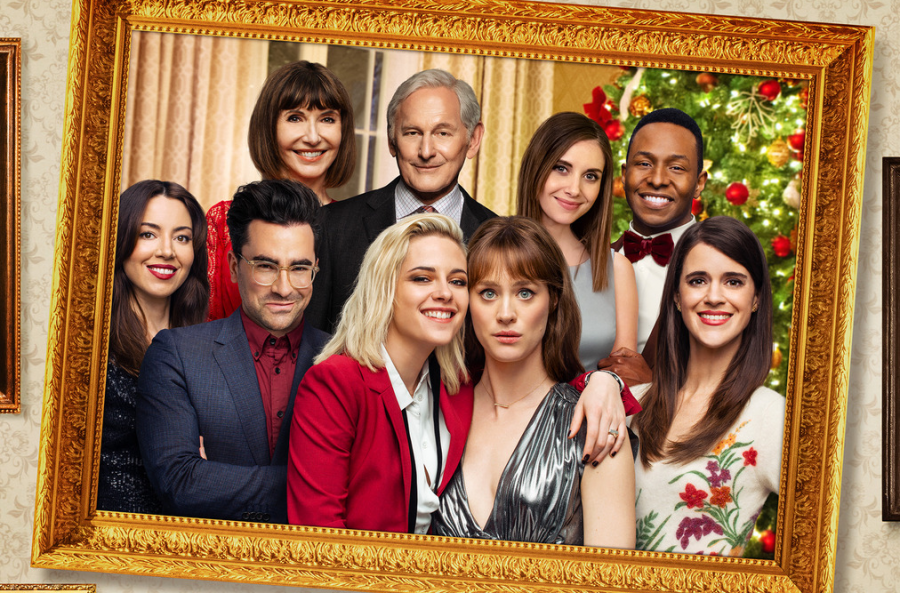 10 Made-For-TV Christmas Movies That Are Actually Good–And Where You Can Watch Them
Made-for-TV Christmas movies have a bad wrap–and most of it is deserved. They're super formulaic and often poorly written and terribly acted. They always involved a workaholic business woman who has to go back to her hometown to save her parents tree farm/bakery/bed and breakfast, all while falling in love with her childhood crush.
Okay, sure, most of them are trash. But not all! There are some serious gems mixed in with all those tragic made-for-TV holiday movies. If you want the low-budget feel while still having a great time, check out these Christmas movies that are actually good. Not only that, but I'll tell you exactly where you can watch them.
12 Dates Of Christmas (2011)
If you like the sound of a Groundhog Day ripoff set on Christmas Eve, then you'll love 12 Dates of Christmas. Kate, played by Amy Smart, keeps living the same day over and over–and keeps getting it wrong. Should she continue pining over her ex or go after hottie Mark-Paul Gosselaar. If you make this an annual must-watch, just know you're going to have a ton of quotes ready to rattle off at a moment's notice. "I spritzed ya and you passed out."
Watch 12 Dates of Christmas on Disney Plus.
Happiest Season (2020)
Last year's hit Hulu Original, Happiest Season, added a rare storyline to the made-for-TV Christmas movie: A story of lesbian love. Abby and Harper visit Harper's family for the holiday, but the woman has a tough request: She wants Abby to keep up the lie that they're just roommates. Starring hit-makers Kristen Stewart and Dan Levy, it's totally going to tug at the heartstrings. There's some stellar acting in this one, probably because they were paid Hulu money.
Watch Happiest Season on Hulu.
Holidate (2020)
Why go to all your family get-togethers alone when you can do it with a pal? It would certainly stop your family from going on and on about your singlehood. That's the deal between Sloane and Jackson in Holidate, a Netflix Original Christmas movie. They agree to be each other's dates for holidays–just so long as they keep things completely platonic. Yeah, easier said than done. This stars Emma Roberts giving a convincingly snobby performance, which should surprise no one. Now if only I could come up with a clever ruse to trick a guy into falling in love with me over the holidays…
Watch Holidate on Netflix.
Holiday Engagement (2011)
Hillary is so excited to bring her boyfriend to Thanksgiving to finally meet her parents. Unfortunately they break up right before it's time to go. Rather than reveal the breakup to her family, she hires an actor to pretend to be her boyfriend instead. It snowballs when they fake an engagement and her mom insists on them wedding by Christmas. Holiday Engagement has all the markings of a terrible made-for-TV movie, yet inexplicably pulls it off. That's thanks to the undeniable chemistry between Hillary and David, played by Bonnie Somerville and Jordan Bridges.
Watch Holiday Engagement on Peacock and Vudu.
Let It Snow (2019)
Here's one for the teens and adults alike. Let It Snow, adapted from a YA novel, follows several teenagers on one eventful Christmas Eve. This movie has everything: epic parties, unrequited love, and queer romance. The weaving storylines are reminiscent of Love Actually in all the best ways.
Watch Let It Snow on Netflix.
Love Hard (2021)
In Love Hard, a woman ends up swiping right on a great guy. The only problem? He lives across the country. When she flies out to surprise him for Christmas, she finds that he's been a catfish all along. This made-for-Netflix movie could have been bad, but it was saved by the amazing performance by Jimmy O. Yang as the unfortunate catfish. Check out our take on Love Hard.
Watch Love Hard on Netflix.
No Sleep 'Til Christmas (2018)
Lizzie and Billy have epic insomnia. The only thing that helps them sleep is if they're in the same room together. That's a bit of a problem for Lizzie's fiancé, who is definitely not Billy. If they can just have an arrangement where they sleep together long enough to survive the holidays in the lead-up to Lizzie's wedding, everything will be fine. Well, if they don't accidentally fall in love. The chemistry in No Sleep 'Til Christmas is wild.
Watch No Sleep 'Til Christmas on Hulu and Prime Video.
The Princess Switch (2018)
Okay, hear me out. I know that The Princess Switch is about as cliché as you can get when it comes to made-for-TV Christmas movies. Vanessa Hudgens finds out that she looks exactly like a princess and they switch places Parent Trap-style. While it's of questionable quality, the movie is saved by Hudgens' convincing performance and the charisma of Nick Sagar's Kevin. Just skip the sequels.
Watch The Princess Switch on Netflix.
Single All The Way (2021)
Brand new this holiday season, Single All The Way features a cute gay love story and awesome performances by a stellar cast. Peter brings his roommate/best friend Nick back home with him for Christmas. As soon as he arrives, his meddling mom sets him up on a date with a trainer at her gym. But what about Nick? Check out our take on this new classic.
Watch Single All The Way on Netflix.
The Spirit Of Christmas (2015)
Sometimes you want to watch a terrible Christmas movie. The Spirit of Christmas is a nice blend of bonkers plot and a fun watch. Kate finds Daniel on her property and falls in love, only to find that he's a ghost and needs help solving his Christmas murder. And the ghost is hot. Falling in love with a ghost? Sign us up.
Watch The Spirit Of Christmas on Prime Video.
Honorable Mention: Dash & Lily (2020)
Okay, this one isn't a movie, so it gets an honorable mention. Dash & Lily is a Netflix Original series based on a YA novel. Dash finds a journal in New York City's Strand bookstore, which leads him on an epic scavenger hunt. Each episode alternates between Dash and Lily's perspectives as they fall in love over Christmas. If you have a little extra time, this is an absolute must-watch. 10 out of 10.
Watch Dash & Lily on Netflix.