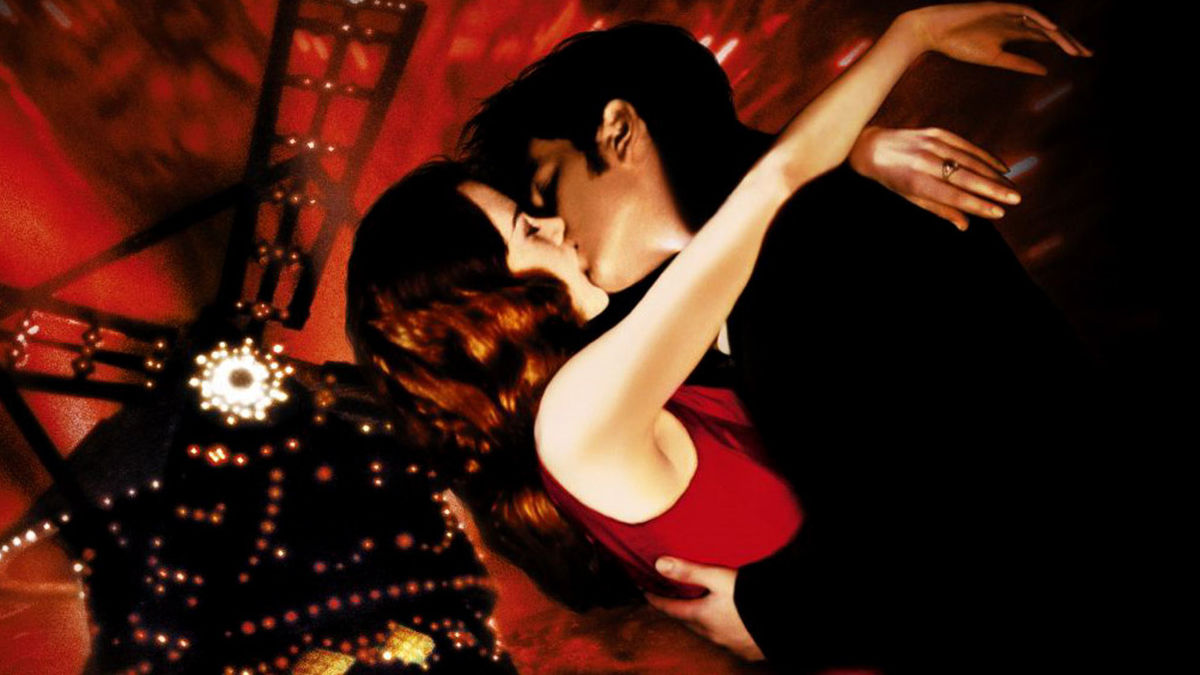 11 Romance Movies About Writers That You Can Stream Right Now
Love to jot down your thoughts and feelings in the form of poetry? Or maybe you're an aspiring writer hoping to make it big someday. As a writer myself, I love finding movies about people just like me. These romance movies are about writers in all stages of their careers. From movies about real life authors like Becoming Jane or heartbreaking period pieces like Moulin Rouge, there's something for everyone here. Best of all, you can stream these right now. So grab the popcorn and your journal of choice and get watching.
Romancing the Stone (1984)
A romance author, played by Kathleen Turner, has an incredibly successful career writing her steamy adventures, but there's just one problem: She's utterly single and completely lacking any adventure in real life. When she hears her sister's been kidnapped in Colombia, she decides to finally go on her own adventure to save her. This movie is super fun and it's the moment when I finally learned just how hot Michael Douglas was in his prime. Calling all Danny Devito stans: he's in this, too.
Watch Romancing the Stone on HBO Max.
Poetic Justice (1993)
Any poetry fans have to watch this movie. Justice, played by Janet Jackson, is a poet and hair stylist who meets postal worker Lucky, played by Tupac Shakur. The chemistry is immediate with them, but she resists. When they end up on the same road trip to Oakland, the animosity grows into something more. This one has Regina King, who we can all agree is a legend. Plus, all the poetry in the movie was written by Maya Angelou.
Watch Poetic Justice on Prime Video.
As Good as it Gets (1997)
This movie is perfect for anyone who always ends up falling for the curmudgeon. The curmudgeon in question is Melvin, played by Jack Nicholson. He's a novelist with OCD who everyone hates because of his shitty attitude. The only one willing to put up with him is Carol, a waitress played by Helen Hunt. If you thrive on character growth, this one's for you.
Watch As Good as it Gets on Netflix.
Shakespeare in Love (1998)
If you're hoping for a historically accurate version of Shakespeare's history, you're out of luck here. Instead, this is a fictionalized romance about William Shakespeare falling in love with a woman who sneaks into his all-male cast. Forbidden love, playwrighting, and mad drama ensue. This ended up winning a bunch of Oscars, including best picture and best actress for Gwyneth Paltrow.
Watch Shakespeare in Love for free with ads on Pluto TV.
Moulin Rouge! (2001)
Christian is depressed, so he does what he does best, and he writes about it. The movie is his retelling of meeting and falling in love with Parisian courtesan Satine. Ewan McGregor and Nicole Kidman kill it as the writer and courtesan, and the musical gave us an amazing soundtrack. It's a period piece with modern music, colorful production design, and a heartbreaking ending.
Watch Moulin Rouge! on Hulu or Paramount Plus.
Under the Tuscan Sun (2003)
An author is surprised with a nasty divorce and she loses pretty much everything in the process. Now she's having a hard time writing and an even harder time moving on. When she finds a rundown villa for sale while on a trip to Tuscany, she does the impulsive thing and buys it, upending her life yet again. This is for all the people who struggle with writer's block and may just need a change of scenery.
Watch Under the Tuscan Sun on Prime Video.
Becoming Jane (2007)
Here's another fictionalized romance about a real author. Anne Hathaway plays Jane Austen as she experiences her own romance similar to what she wrote in her books. The love interest of choice is played by James McAvoy, so that's reason enough to see it right there. While some of the plot points have been created based on what is known about Jane Austen's life, the rest is just some creative fiction. Even so, sign us up.
Watch Becoming Jane with a Cinemax subscription.
Julie & Julia (2009)
Based on a true story, Julie Powell decides to start an ambitious blogging project. She's going to make everything from Julia Child's Mastering the Art of French Cooking in one year and blog about it. If you love food, this is a great choice. And if you love the relationship Julie has with her husband, I get it. Just don't look into what happened with the couple in real life.
Watch Julie & Julia with a Starz subscription.
The Rewrite (2014)
Keith Michaels, played by Hugh Grant, is a successful screenwriter. Well, he was, but he's been struggling with some serious writers block for years now. He needs a shake-up, so he agrees to teach a university-level screenwriting course. He's a terrible teacher because he insists that screenwriting can't be taught. This is a classic romantic comedy and Marisa Tomei shines as the love interest.
Watch The Rewrite on Hulu or for free on Hoopla.
Authors Anonymous (2014)
Okay, I'm not saying this movie is a masterpiece. It's not. But it's still a good one to watch for aspiring authors or people in a critique group. A writers group is reeling when they discover that their new member has just gotten an agent and a massive book deal. They think her writing is crap, so it's a huge ego blow to all of them, setting off some envy-related hijinks. Kaley Cuoco fans, here's your film.
Watch Authors Anonymous on Paramount Plus or for free on Hoopla or Crackle.
Little Women (2019)
There have been so many film adaptations of Louisa May Alcott's novel, but this one is by far the best. Jo March, played by Saoirse Ronan, is a writer with a love for her sisters and a deep friendship with neighbor boy Laurie. Watch for the her writing career to bloom and stay for the amazing acting skills of Ronan, Timothee Chalamet, and Florence Pugh. This movie is perfect.
Watch Little Women with a Starz subscription.