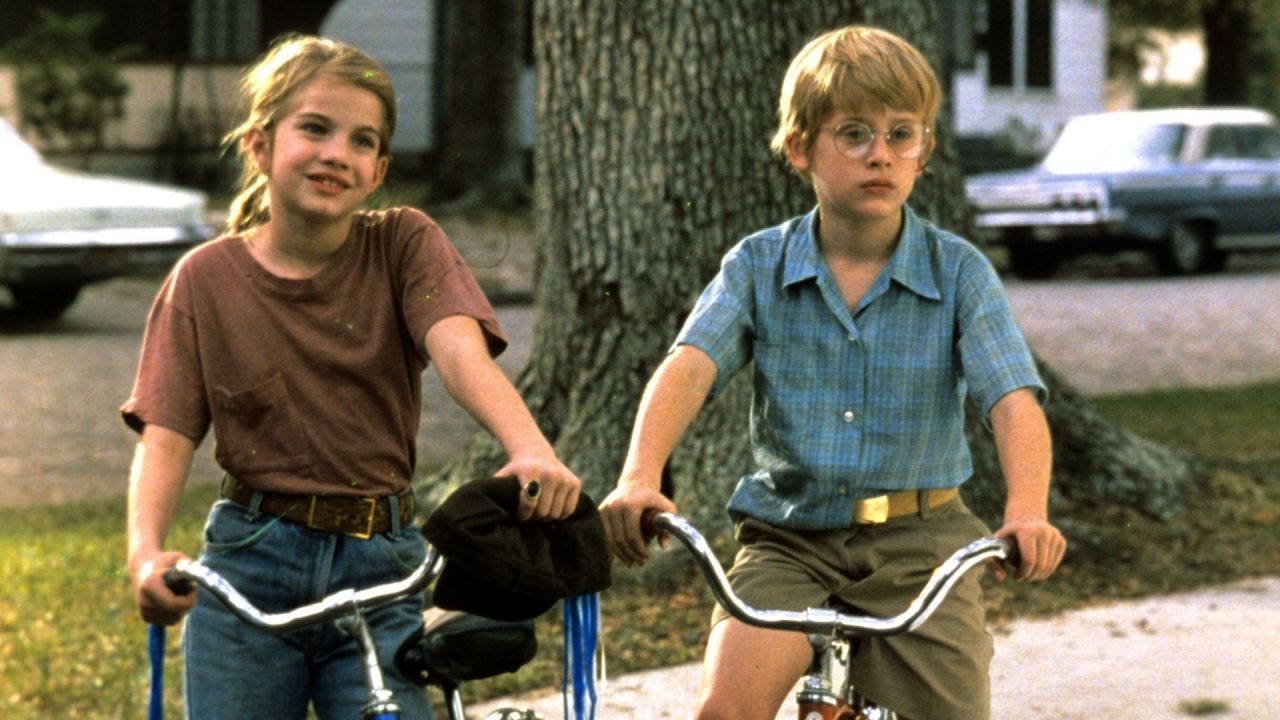 12 Movies From The '90s That Will Make Any Millennial Cry Instantly
We're a nostalgic bunch, us Millennials. We were the in-between kids. The ones who were born analog and transitioned seamlessly into an increasingly digital world as we got older. We look back fondly at pogs and Dunkaroos and the Skip-It. Of course, a staple of our '90s nostalgia is the quintessential cry movies. We wore down our VHS tapes of these classics, and we'd do it all again if we could. Whether you're a fellow Millennial or you just want to partake in some old-school media, these '90s movies are sure to make you cry.
Wild Hearts Can't Be Broken (1991)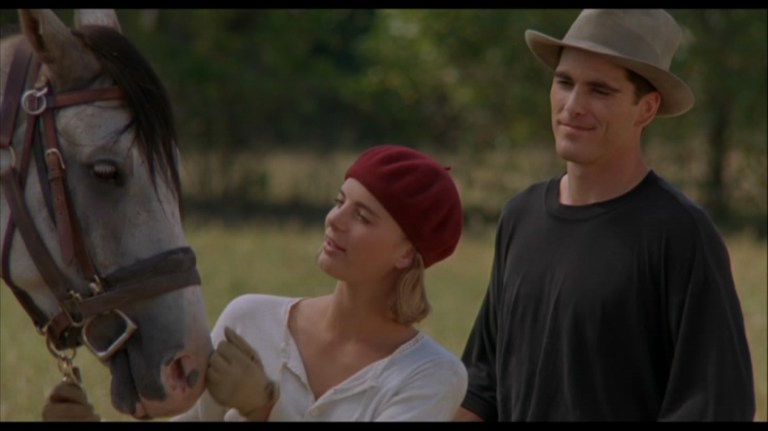 Sonora attends a daredevil act where a woman and her horse jump off a high dive into a pool of water. She's taken by the idea and works to become a horse-riding high dive-jumper herself. She reaches her dreams, but at a cost. If you're in any way a horse girl, or you just love romance of any kind, you likely cried like a baby at this one. Sonora's injury, her relationship with her horse, the love between her and Al (played by Jake from Sixteen Candles)–this movie has it all.
Watch Wild Hearts Can't Be Broken on Disney Plus.
My Girl (1991)
Vada lives in a funeral home with her mortician father. She's living life in this awkward time of growing up. It definitely helps that she's got her best friend Thomas J. After you watch this, you'll never look at a beehive the same way again. "He can't see without his glasses!" Ouch, my heart. If you tell me you didn't cry at My Girl, you're either a monster or a liar.
Watch My Girl on Netflix and Peacock.
Fried Green Tomatoes (1991)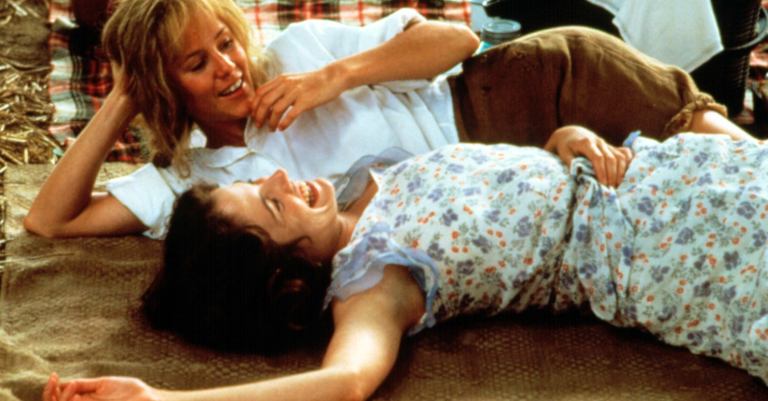 A woman visits a nursing home and her pal Ninny begins telling old stories of Idgie and Ruth and all the people she knew when she was younger. A whole lifetime of stories, some of which are just tragic. It's about women helping each other (with some purposeful lesbian undertones), overcoming obstacles, and not putting up with the bare minimum. Fried Green Tomatoes informed a whole generation of women of exactly what they're worth.
Watch Fried Green Tomatoes on Peacock.
Thelma & Louise (1991)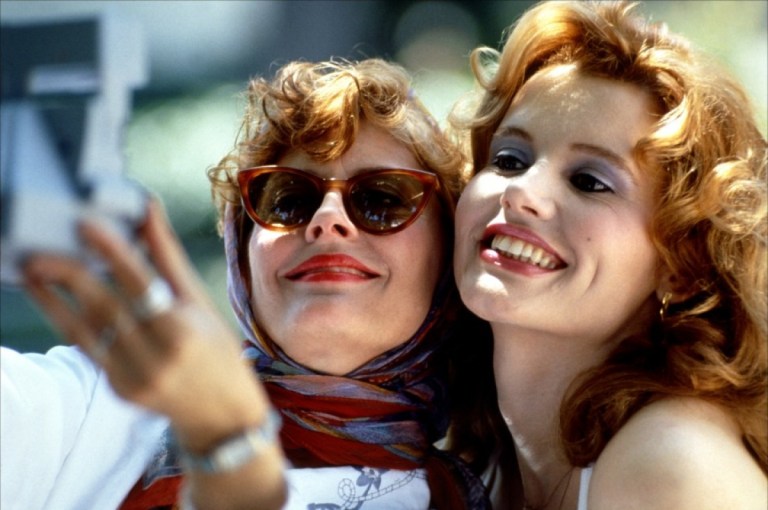 Speaking of "girl power," you can't forget about Thelma & Louise. Friends Thelma and Louise fight back against the terrible men in their lives and decide to hit the road. When a chance encounter with yet another terrible man goes awry, they're now fully on the run from the law. There's female empowerment, sexy Brad Pitt, and a devastating event at the mouth of a canyon.
Watch Thelma & Louise on HBO Max.
What's Eating Gilbert Grape (1993)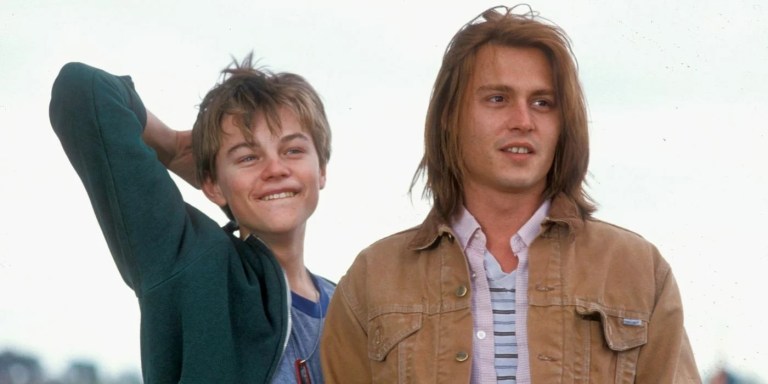 Before they were super mega superstars, Johnny Depp and Leonardo DiCaprio starred in this melodramatic '90s hit. Teenager Gilbert Grape (Depp) is struggling with coming-of-age while caring for his mentally disabled brother (DiCaprio) and morbidly obese mother. If the death in this movie doesn't make you cry outright, the reactions to the death by this stellar cast definitely will. Oh, the heartbreak.
Watch What's Eating Gilbert Grape with a Showtime subscription.
The Joy Luck Club (1993)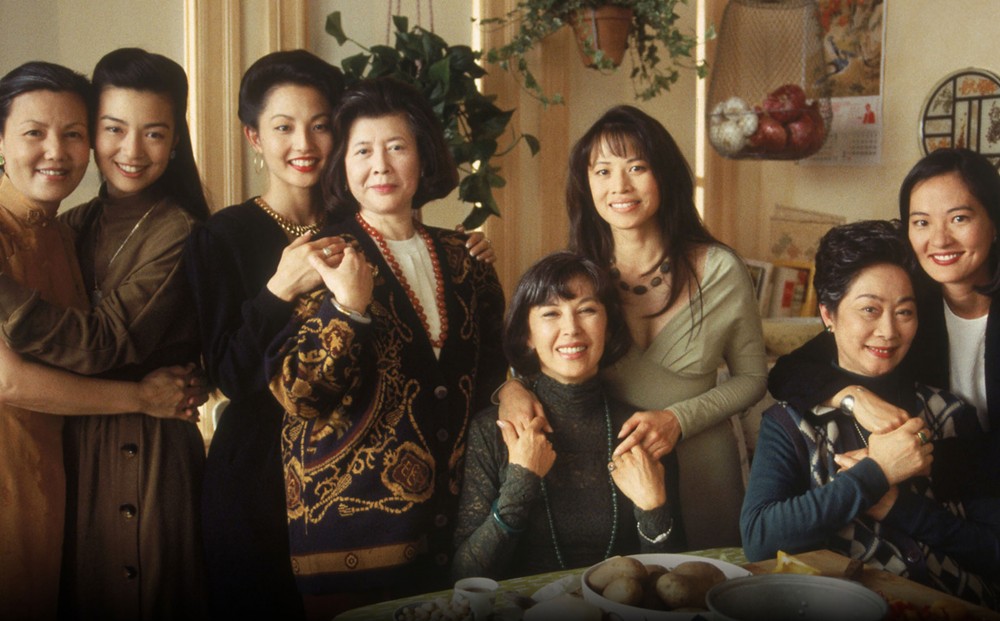 Based on the book by Amy Tan, The Joy Luck Club follows two generations of women as they navigate what it means to be Chinese and first-generation Chinese American. It's filled with stories of mothers going through hard times. There's lot to cry about in this movie, both happy and sad, but I'll particularly never forget the bathtub scene.
Watch The Joy Luck Club on the Roku Channel or Hoopla.
Legends of the Fall (1994)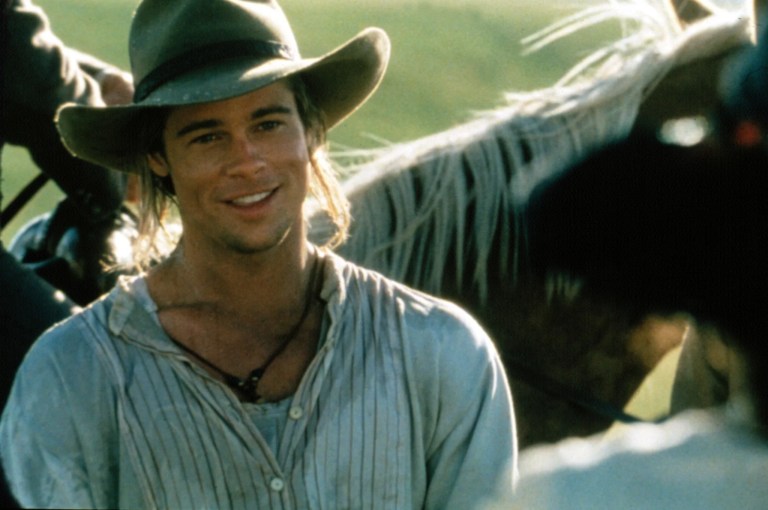 Welcome to Brad Pitt's long hair era. Pitt plays Tristan, a man living in 20th century Montana. After tragedy strikes the family, he finds himself in a rivalry with his remaining brother Alfred as they both fight for the affections of the same woman. This is one of those movies that moms of the '90s absolutely loved, and now that we're all their age, it'll resonate with us too.
Watch Legends of the Fall with a Starz subscription.
Romeo + Juliet (1996)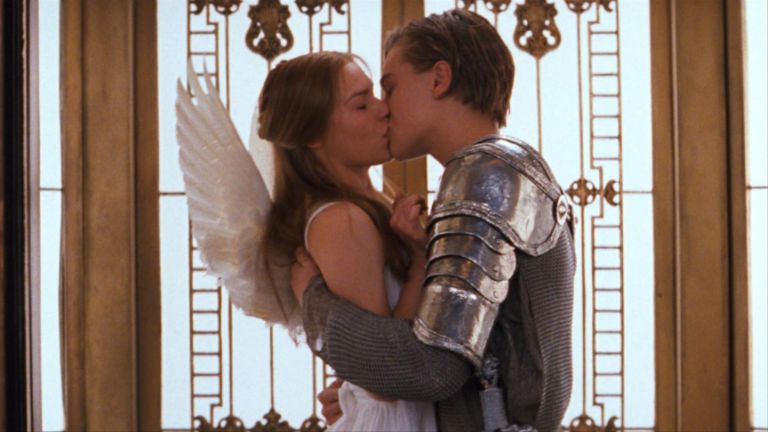 Before you come at me about how staid and overdone the Romeo and Juliet story is, check out Baz Luhrmann's take on the Shakespeare classic. First of all, Claire Danes and Leo DiCaprio. That should be reason enough. Then there's amazing soundtrack, the bright colors and awesome fashion. It's a must-watch. I cried so hard at the end of that movie, I could barely catch my breath.
Watch Romeo + Juliet on Tubi.
Titanic (1997)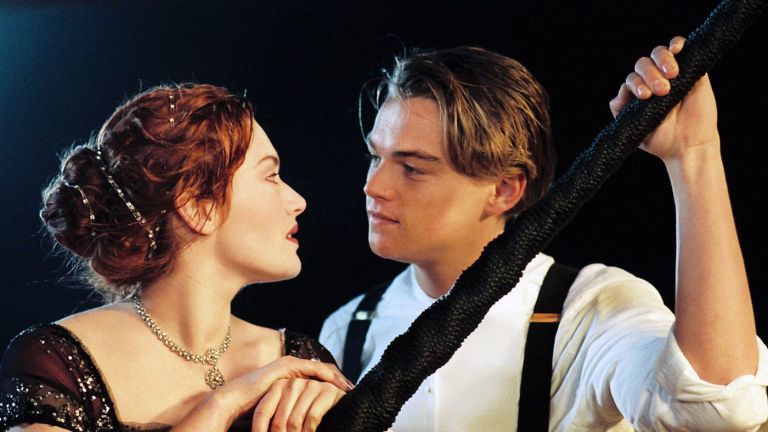 You knew this was going to be on the list. The Titanic sinking would be enough to make anyone cry. I mean, it really happened. Lots of people died. But then you add the fictional romance between Leo DiCaprio (wow, he's on this list a lot) and Kate Winslet and you're bound to sob at some point. So what's your saddest part? The older couple in bed? The string quartet? When Rose rejoins the people on the Titanic at the end? Either way, it's time for tears.
Watch Titanic wherever you like to rent digital movies.
Stepmom (1998)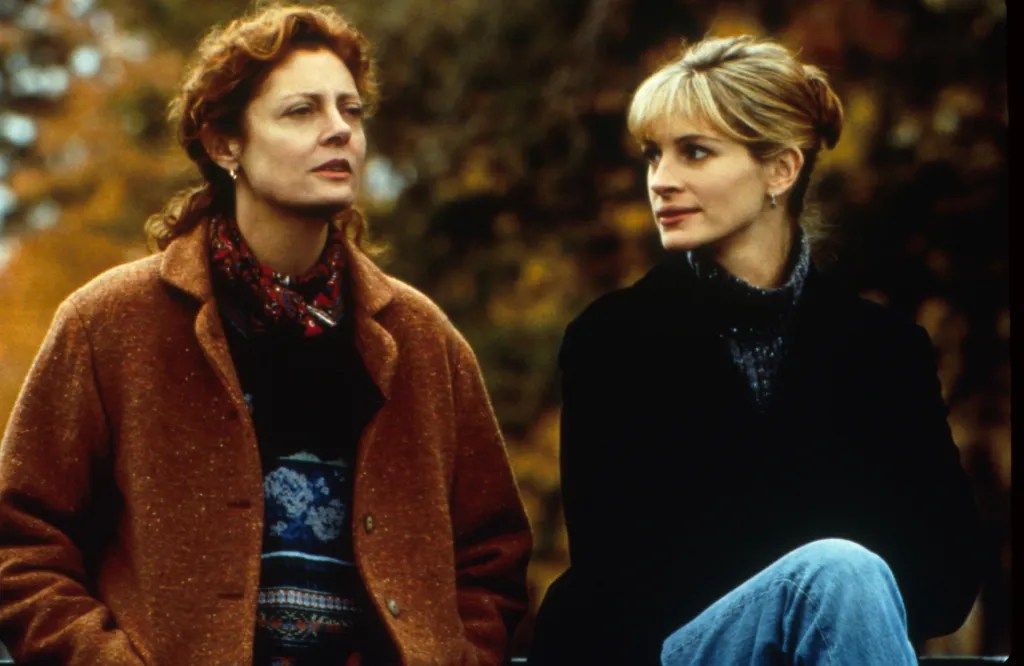 The title says it all. It's all about a couple going through a divorce with young kids when the dad finds a new much younger wife. The drama of that dynamic between ex-wife (Susan Sarandon) and new stepmom (Julia Roberts) is enough to leave anyone reeling. But then, you know, the movie just had to twist the knife and add an epically sad plot point. When I saw this as a kid I was mad at that ending. Mad because I couldn't help but sob my eyes out.
Watch Stepmom on Netflix.
Practical Magic (1998)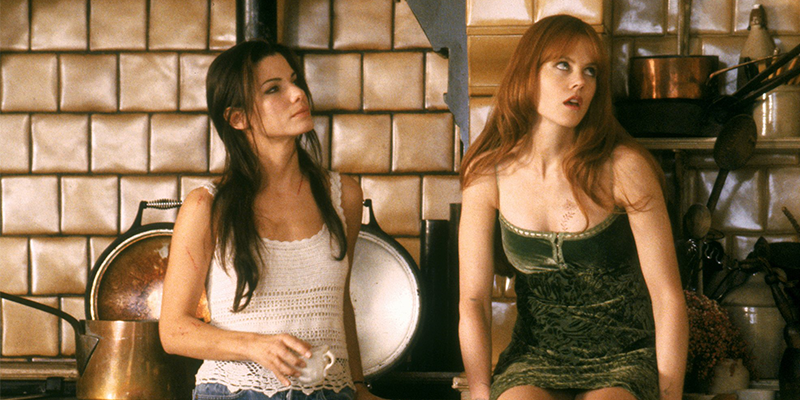 The '90s was great for witch movies. While The Craft made it look edgy, Practical Magic made it seem perfect for the female empowerment. Sally (Sandra Bullock) and Gillian Owens (Nicole Kidman) were born into a long line of witches that all have the misfortune of a terrible generational love curse. And when Gillian's terrible choice in men ends up changing everything, she's going to need the help of everyone in the family. Those familial bonds, particularly through Sally and Gillian, are what make this movie so touching.
Watch Practical Magic on HBO Max.
Girl, Interrupted (1999)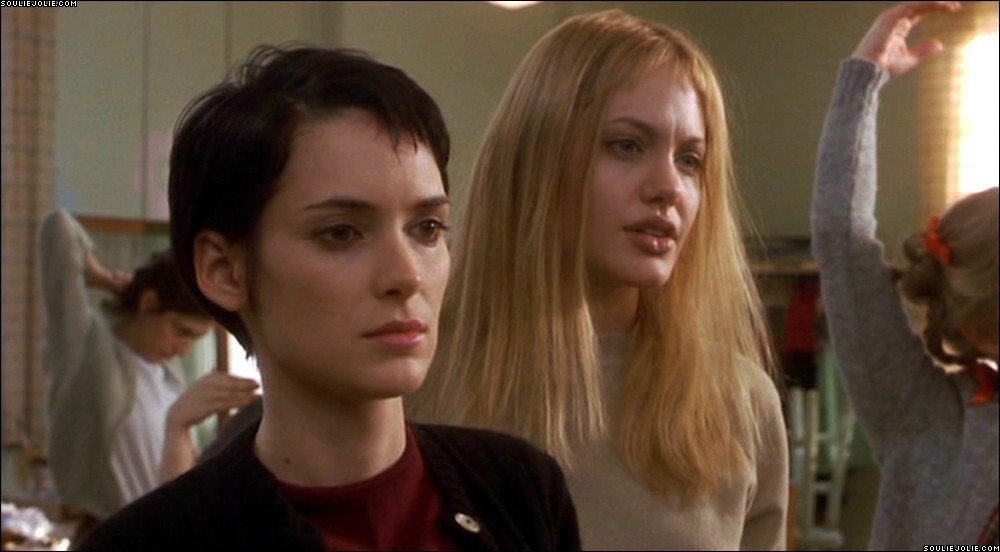 After a breakdown, Susanna (Winona Ryder) finds herself in an institution. She's greeted by a host of young women, each with their own intense struggles. She takes to Lisa (Angelina Jolie), who's control over the entire wing shows just how manipulative she can be. There's a lot to remember about this movie, but for me it's the most traumatic when the pair briefly leave to visit their old friend, played by Brittany Murphy. Plus, this movie is based on Susanna Kaysen's real life memoir. Rough.