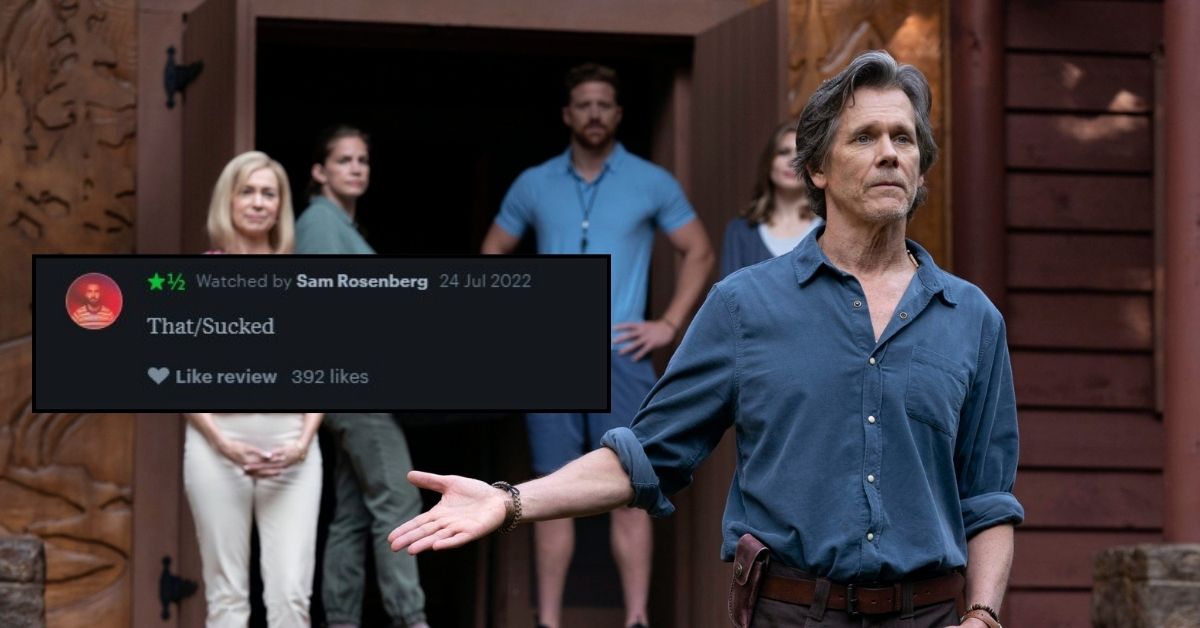 13 Of The Funniest Reactions To New Horror Movie 'They/Them' So Far
Peacock graced the world with a new horror movie recently called They/Them. That's pronounced "They Slash Them," a pun on this being a modern slasher flick about LGBT+ youths. In it, some queer teens show up at Whistler Camp, a summer camp run by Owen Whistler (Kevin Bacon.) He insists it isn't a conversion camp, but the kids soon learn that may not be the case. Oh, and there's a mysterious slasher laying waste to members of the camp. So there's that to worry about, too.
But is it actually good? While it still might be too soon to tell, They/Them currently has a 30% critic's rating on Rotten Tomatoes and an audience score of 17%. Yeah, that's not great. But lets leave it to the comedic geniuses over at Letterboxd to get the real lowdown on this slasher horror. These They/Them reviews are hilarious.
The queer community isn't thrilled.




Others just plain hate it.








And few reviews beat the elegance of this hardcore takedown.

Have you seen They/Them? If not, you can catch it over at Peacock.