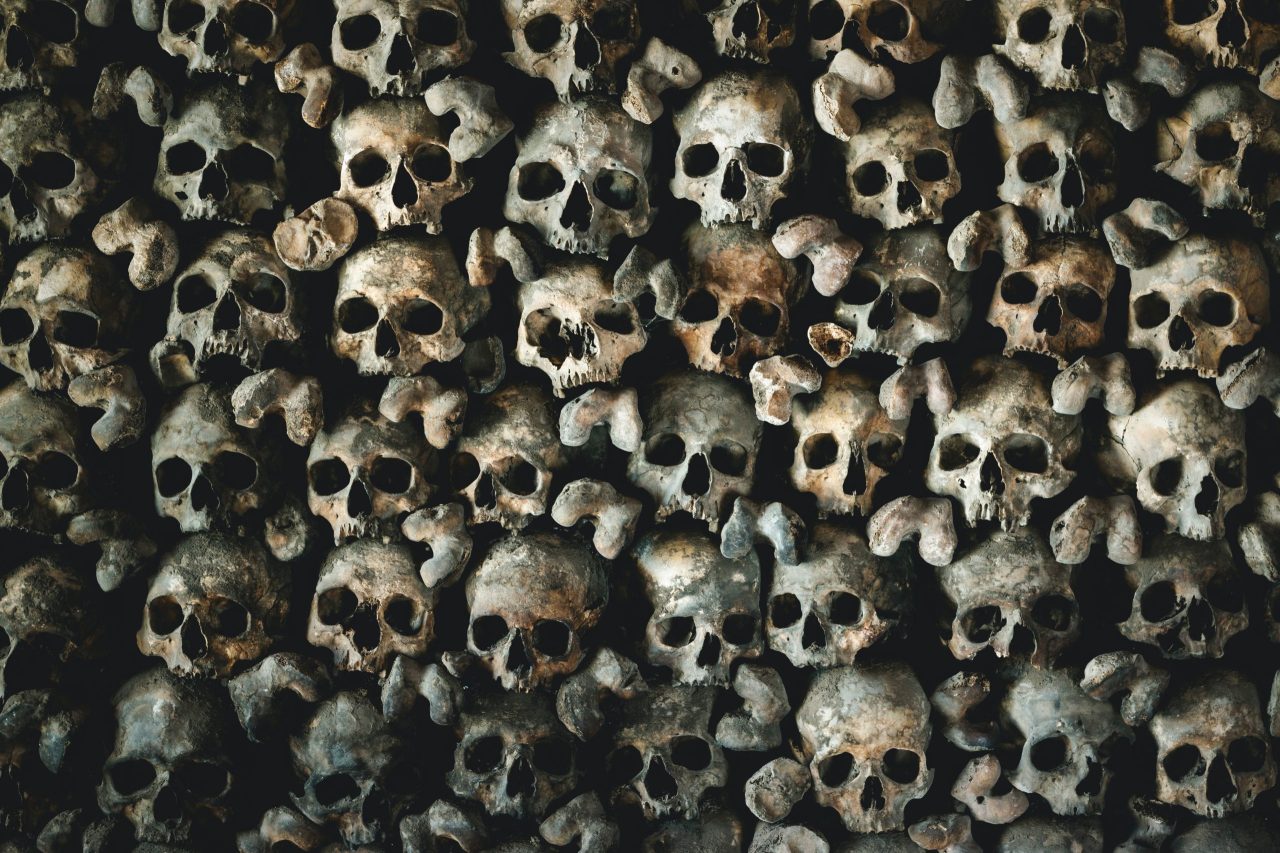 16 Unsolved Mysteries That Turned Out To Be Something Mundane
Unfortunately, wrongful imprisonments are possible when there are suspicious deaths. Here are some 'unsolved mysteries' that turned out not to be murders after all:
A Rare Genetic Disorder
"The case of Patricia Stallings. She was convicted of poisoning her child with antifreeze and sent to prison. While in prison, she gave birth to another child, who while in foster care, started showing signs of antifreeze poisoning. Turned out her children had a rare genetic disorder that caused their bodies to produce a chemical that was like the alcohol in antifreeze." – Troubador222
Died Of A Heart Attack
"One that comes to mind is the death of Todd Sommer, a US Marine. He and his wife, Cindy, were newlyweds when he died suddenly of a heart attack at the age of 23. Initially, Cindy was convicted of first degree murder in the death of her husband because his autopsy revealed traces of arsenic in his system. Later, it was revealed that the tissue sample had been contaminated, and further testing of other tissue samples taken at his autopsy revealed no trace of arsenic. She was eventually exonerated." – ceredn
Staphylococcus Aureus Bacteria
"The Sally Clark case in the UK is one that really riles me up. She suffered the cot death of two of her infant sons and was tried for the murder of both of them on very loose and what was later proven to be corrupted evidence. Sally Clark was accused of shaking her first son to death and smothering her second son, based on minor injuries to the children (found to be from giving them CPR when they became unresponsive). She ended up losing custody of her only surviving child and going to prison for several years because of it.
An expert witness on child abuse, Sir Roy Meadow told the jury the chances of two cot deaths occurring in one family was 1 in 73 million, a figure he got from squaring 8500, the chance of a single cot death occurring. The Royal Statistical Society later issued a statement arguing that there was no statistical basis for Meadow's claim. Sally was accused of being jealous of her son's diverting attention from her, resenting them for the pain they caused her during pregnancy and so forth. She was jailed until eventually on a second appeal, the falsehoods of the evidence and statistics exonerated her.
It was revealed that her second son died from a disease caused by staphylococcus aureus bacteria. She had spent 3 years in jail after losing two of her children. She died of alcohol poisoning in 2007 at the age of 42. This case will piss me off if I ever think about it. It's considered one of the greatest miscarriages of justice in British history with good reason. The press and experts and those in charge of the autopsies were against Sally Clarke from the start and completely demonized her. She was completely destroyed, that being after losing two infants. I wanted a happy ending for her somehow but there was none. Truly awful story." – oscarwildesfishnets
A Broken Neck
"I don't remember the name, but I vaguely remember a case where an old lady went missing. Foul play was suspected. They eventually found her body in her own wall. Turns out a rotted floor board broke under her on the floor above and she just fell into the wall. Hopefully she died of a broken neck or something rather than starving to death." – Standardeviation2
Driving Under The Influence
"Toni Anderson. You can watch a great video of her story by Danelle Hallan. Young girl works at a strip club, leaving after they closed to go to a late night industry bar downtown. She was pulled over for sitting at a red light for something ridiculous like 12 minutes or something, and she was in the wrong lane. She was facing oncoming traffic. When the officer showed up you can hear on his dashcam she is OBVIOUSLY so so very drunk. She's laughing at the officer and slurring her words. But he didn't arrest her. She said she hadn't been drinking and he let her go. She took a wrong turn, ended up on a dock at 3 am in the pitch black, tried to go back the other way and just went into the water over the side of the dock.
Autopsy showed she had alcohol, cocaine and amphetamines in her blood at the time of her death. The girl was more than fucked up and should not have been driving. The cops first said they never pulled her over and then said they did but wouldn't release the dashcam footage because they were trying to cover their own asses. They were having problems in the area with fake police pulling people over and they strongly believed foul play was involved. Her boyfriend and friends still for some reason think foul play was involved and it had nothing to do with the fact that she was fubar'd. It's a tragic case of driving under the influence." – 0010200304
Submerged In Water
"Carole Pappas left her home to run errands and never came home. Her husband, former Cubs pitcher Milt Pappas, was an early suspect and their marriage was reportedly strained at times. Five years after she went missing, Carole was discovered in her car, submerged in a pond near the couple's home. Her death was ruled accidental." – boxofsquirrels
A Strange Fire
"James Long died in a fire on his property. His wife, Beverly, claimed the fire started when James tried to refuel a kerosene heater with gasoline. Investigators charged her with murder, arguing she had struck him over the head, poured gasoline on him and started the fire. At her trial an expert disputed much of the forensic evidence and showed James had poured gasoline into the heater and vapors had ignited his clothing. He slammed his head when he fell, causing the injuries found at his autopsy." – boxofsquirrels
A Cocaine Overdose
"Lynn DeJac summoned police to her home on February 13, 1993, after finding her daughter, Crystallyn Girard, dead in her bed. DeJac told police that she spent the evening out with her boyfriend, Dennis Donohue, with whom she had had an argument that evening. The coroner ruled that she died from strangulation. Donohue became a suspect for a brief time after DeJac told police he may have returned to her house while she was out. He was arrested, but was later granted full immunity in return for testimony regarding DeJac's use of cocaine that evening. Wayne Hudson, a childhood friend of DeJac, claimed that DeJac confessed to him that she had killed her daughter. She was convicted on the basis of the testimony from the two men. At the time he came forward, Hudson was facing forgery charges and a possible life sentence in prison as a repeat offender. In 2008, a new autopsy determined that Crystallyn died of a cocaine overdose, not strangulation." – I_Luv_A_Charade
A Tragic Car Accident
"The disappearances of Pamella Jackson and Cheryl Miller in 1971. Everyone thought they must have been murdered and a suspect was even charged. The charges were eventually dropped as it turned out the prison snitch who said the suspect confessed, had lied. It turned out the girls had just died in a tragic car accident the night they disappeared. They weren't found for 43 years." – CatPooedInMyShoe
The Tanya Rider Case
Woman missing 8 days found alive in ravine The Associated Press MAPLE VALLEY, Wash. — A woman who spent eight days trapped in a wrecked vehicle has severe injuries, but her brain function is normal and she can move her arms and legs, her physician said Friday.
Tanya Rider, 33, was found alive but dehydrated at the bottom of a steep ravine in suburban Maple Valley on Thursday, more than a week after she failed to return home from work. After being cut out of her SUV by rescuers, she was taken to Seattle's Harborview Medical Center, where she was in critical condition.
Dr. Lisa McIntyre said during a hospital news conference Friday that while Rider was doing better, she's 'not out of the woods yet.' McIntyre said Rider's kidneys failed because of toxins from a muscle injury in the crash and dehydration. She was sedated, on a ventilator and being treated with intravenous fluids.
Rider broke her collarbone and dislocated her shoulder in the accident and has pressure sores from the days of being held by the seat belt, probably upside down, the doctor said. Her caregivers were not yet sure the extent of a leg injury but McIntyre said they were hopeful it would not have to be amputated.
She said Rider was probably alive because she was young and healthy and was wearing a seatbelt.
'She's a fighter, obviously,' said Rider's husband, Tom. 'She fought to stay alive in the car, and she's fighting now.'
Husband critical of police Tom Rider said he was frustrated by the red tape he had to fight to get authorities to launch a search for his wife more than a week after she disappeared.
'Any policy that restricts officers from saving a life is a wrong policy,' he said. 'No one else should have to go through what she went through.'
Authorities found the Maple Valley woman after detecting the general location of her cell phone Thursday morning, then searching along Highway 169 near Renton, southeast of Seattle, the route she took home from work. They noticed some matted brush, and below it found Rider's vehicle, smashed on its side, State Patrol spokesman Jeff Merrill said.
Tanya Rider left work at a Fred Meyer grocery store in Bellevue on Sept. 19 but never made it home. Tom Rider said that when he couldn't reach her, he called Bellevue police to report her missing.
Bellevue police took the report right away, but when they found video of Tanya Rider getting into her car after work, they told her husband the case was out of their jurisdiction and he should notify King County, he said. Tom Rider said he tried that, but 'the first operator I talked to on the first day I tried to report it flat denied to start a missing persons report because she didn't meet the criteria,' he said.
I'basically hounded them until they started a case and then, of course, I was the first focal point, so I tried to get myself out of the way as quickly as possible. I let them search the house. I told them they didn't have to have a warrant for anything, just ask,' he said.
Husband asked to take polygraph test Thursday morning, detectives asked him to come in to sign for a search of phone records. They also asked him to take a polygraph test.
'By the time he was done explaining the polygraph test to me, the detective burst into the room with a cell phone map that had a circle on it,' he said.
His wife's car tumbled about 20 feet down a ravine and lay buried below brush and blackberry bushes. The air bags deployed, but she was injured and trapped. Rescuers had to cut the roof off to get her out.
'I know there were delays (in finding her) because of red tape,' Tom Rider said.
Tom Rider said he also drove the route where his wife was found but didn't see any sign of a crash. He also offered a $25,000 reward for any information leading to her safe return.
Authorities said they followed procedure in the case.
'It's not that we didn't take him seriously," Deputy Rodney C. Chinnick said. 'We don't take every missing person report on adults. … If we did, we'd be doing nothing but going after missing person reports.'" – FUCKelli
Dingo Attack
"Azaria Chamberlain, the baby who disappeared while camping in Australia. Her parents were convicted for her death but it turned out she was dragged off and killed by a dingo. I really hate that 'A dingo ate my baby' has become some sort of joke tagline when this was an awful tragedy for this entire family." – BigEarsLongTail
A Wrongful Execution
"Todd Willingham of Texas executed for death of his family in what Texas said was an arson fire he set. He always denied he did this right up until he was actually executed. The technology used to convict him was later shown to be deeply flawed. There is much more to the story which can be easily found online." – Davge107
Frozen To Death
"Marcia Moore. Everyone suspected her husband at the time, but she more than likely wandered away on Ketamine and froze to death in the cold northwestern winter." – Damnrookie75
38 Stab Wounds
"Not natural or accidental, but there was a case in Pasadena, TX, outside of Houston, in the late 60's-early 70's. A woman in her 40's was found dead with 38 stab wounds. Not surprisingly the police suspected murder but it was eventually ruled a suicide with all but the final wound(s) being hesitation cuts. That one badly shook teenaged me when I read about it in the Houston Chronicle." – Passing4human
Lost In The Jungle
"Wasn't there some initial speculation that Lisanne Froon and Kris Kremers met with foul play somewhere in the jungle? Their bodies were found not too long after they went missing… they'd taken a wrong turn somewhere and gotten lost." – twinseaks
A Tragic Accident
"Wendell Lindsay case is an Interesting and ongoing one I found a while ago. He was locked up for apparently planning the drowning death of his 10 year old daughter, but as the great article points out, there's a lot of evidence to suggest it was a tragic accident." – mmmmmsoylentgreen