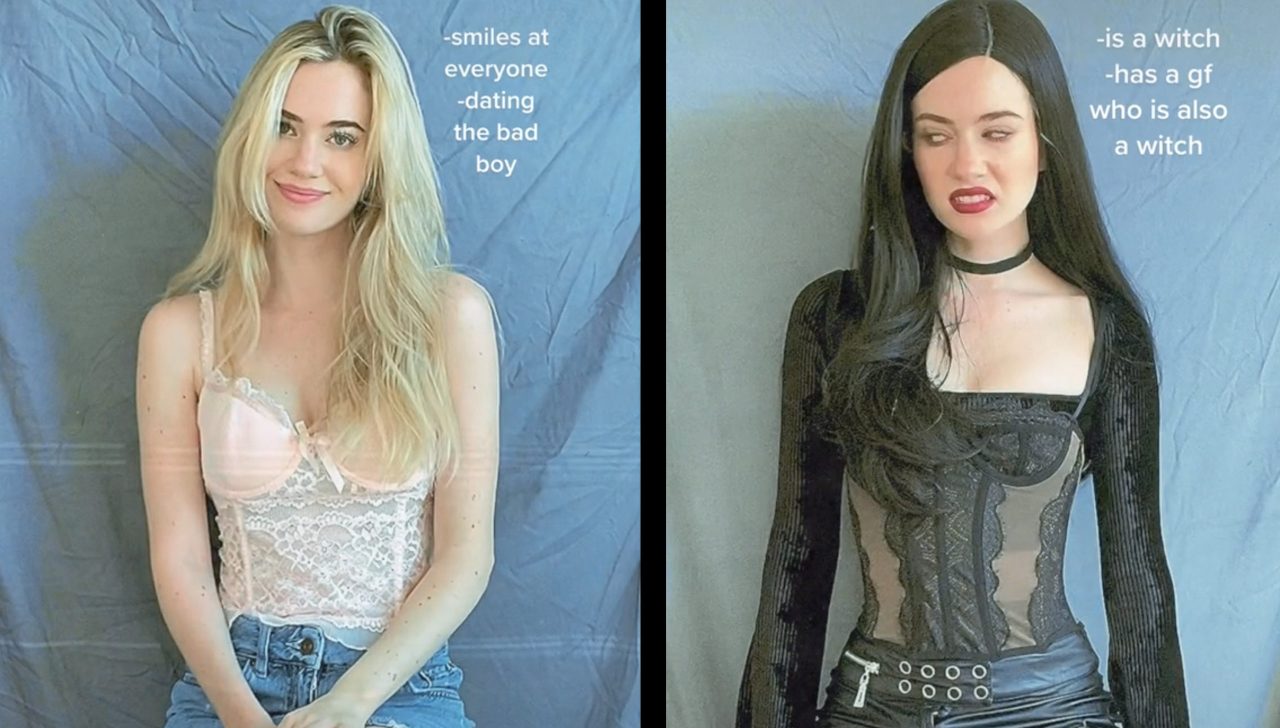 TikTok Star @C4tluvr666 Needs A Movie Deal, Stat — Here's Why
While TikTok can be full of shallow things and cringe stunts that you just can't watch but still do, it's also like Vine (RIP) back in the day bursting with creative talent across every discipline from acting to baking to pottery.
TikTok user @c4tluvr666, or Kennedy Claire Walsh from Maryland, is one of those all-star creators and her "high school movie stereotypes on picture day" video is one of the best videos in terms of costume design and acting out there.
When I first saw the video, I swiped up, and it came up again later somehow and I watched it again and was completely mesmerized by the costume changes and how accurately she mimicked the different high school stereotypes, and how cleverly it was edited.
I could never contort my facial expressions or think about different costume changes like this, and it's amazing to see raw acting talent like this so clearly on display.
As one commenter put it, Kennedy Walsh perfectly captures both the look and the inner personality. Let's take a look at the video.
The Preppy Rich Girl
The Girl Next Door
The Goth Girl
The Mean Girl
The Artsy Girl
The School Mascot
---
My favorite has to be the artsy girl and goth girl because of just how dramatically different it is from the other poses and outfits. Regardless, I would love to see Walsh play any of these characters on the big screen or on Netflix. Get her a movie deal!