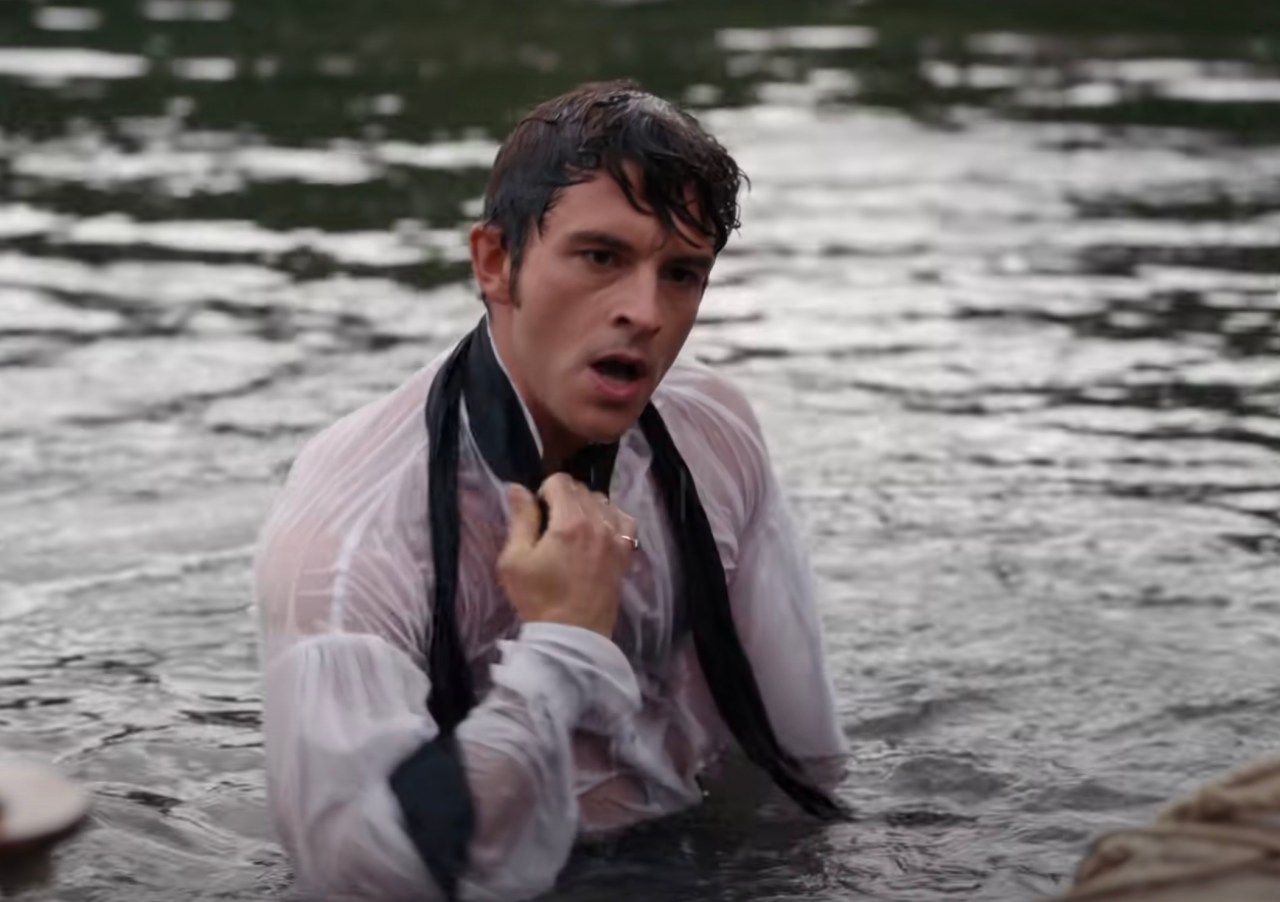 21 'Bridgerton' Thirst Tweets For Anyone Who Can't Stop Thinking About Season 2
This article contains spoilers for seasons 1 & 2 of Bridgerton.
It's true—Bridgerton season 2 was sexier than its predecessor, in large part because of THE Anthony Bridgerton (aka Jonathan Bailey). The man who was once the overprotective (and rather aggravating) older brother became the smoldering smokeshow we all sort of wished would become aggravated by us. And if my fyp is any indication of it, we're all feeling the Anthony Bridgerton thirst hangover right about now.
So, if you haven't been able to stop thinking about Bridgerton season 2, here's some tweets that will certainly not help you stop thinking about it!
Let's all start with the elephant in the room… Anthony was an absolute animal and we would all willingly become his prey in a heartbeat.
Like!!!
Honestly… everything about him is just… you know?!
But we must not forget that the thirst comes not just from Jonathan Bailey's general attractiveness but the fact that Anthony Bridgerton as a character is just *chef's kiss*
This man is FERAL and it's the representation in media that we absolutely need!
But it's not just about the lust, because Anthony can make you fall in love with his words, too. (Let's commend Jonathan Bailey's delivery here—a masterclass.)
Could just watch Anthony flirt all day tbh. That SMIRK.
Like, for real.
You can't tell me you didn't rewind the season at least once. (I will not admit how many times I did because I am a lady.)
He really did something to me.
I don't know what to expect from Anthony in the future but writers… the ball is in your court with this one.
An honest truth: As an absolute romance lover, there have been very few romance leads that have had me in a chokehold quite like Jonathan Bailey.
Like, honestly… how? How did they do this? I need someone to dissect this for me in explicit detail because… seriously, HOW?
Anyone else had this line living in their head all week?
Listen, you can say whatever you want about season 2, but you cannot say that Jonathan Bailey did not absolutely KILL IT as a romantic hero.
I mean… really…
I am convinced this season will just live in my brain forever. This does not feel healthy!
We need more immediately!
But until then, give Jonathan ALL THE AWARDS please!
Netflix, you were wrong for this… but also, thank you.
Take notes, fellas.
Now off to rewatch the season again!