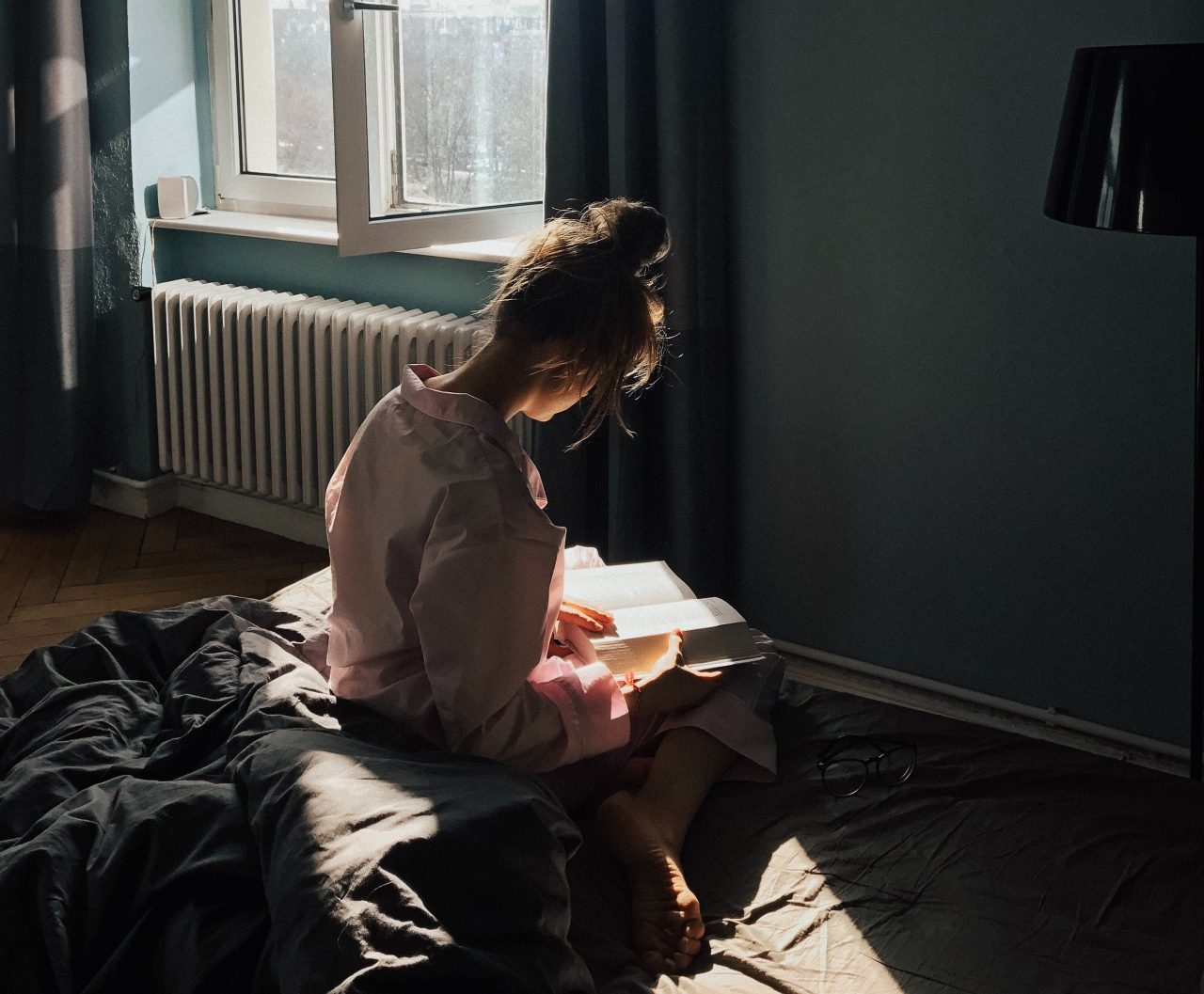 6 Romance Books For Empaths Struggling To Find Love
If you're struggling to find love, you're not the only one. It's hard to find someone who fits you perfectly. To remind you that you're not alone, here are some romance books for empaths struggling to find love:
How to Fake It in Hollywood by Ava Wilder
"Grey Brooks is on a mission to keep her career afloat now that the end of her long-running teen TV show has her (unsuccessfully) pounding the pavement again. With a life-changing role on the line, she's finally desperate enough to agree to her publicist's scheme: fake a love affair with a disgraced Hollywood heartthrob who needs the publicity, but for very different reasons.

Ethan Atkins just wants to be left alone. Between his high-profile divorce, struggles with drinking, and grief over the death of his longtime creative partner and best friend, Ethan has slowly let himself fade into the background. But if he ever wants to produce the last movie he and his partner wrote together, Ethan needs to clean up his reputation and step back into the spotlight. A gossip-inducing affair with a gorgeous actress might be just the ticket, even if it's the last thing he wants to do.

Though their juicy public relationship is less than perfect behind the scenes, it doesn't take long before Grey and Ethan's sizzling chemistry starts to feel like more than just an act. But after decades in a ruthless industry that requires bulletproof emotional armor to survive, are they too used to faking it to open themselves up to the real thing?"
Fake It Till You Bake It by Jamie Wesley
"Jada Townsend-Matthews is the most reviled woman in America after turning down a proposal on a reality dating show. When she comes home to lick her wounds, Jada finds herself working at San Diego's newest cupcake bakery, Sugar Blitz, alongside the uptight owner and professional football player Donovan Dell.

When a reporter mistakenly believes Jada and Donovan are an item, they realize they can use the misunderstanding to their advantage to help the struggling bakery and rehabilitate Jada's image. Faking a relationship should be simple, but sometimes love is the most unexpected ingredient."
"Nora Stephens' life is books—she's read them all—and she is not that type of heroine. Not the plucky one, not the laidback dream girl, and especially not the sweetheart. In fact, the only people Nora is a heroine for are her clients, for whom she lands enormous deals as a cutthroat literary agent, and her beloved little sister Libby.

Which is why she agrees to go to Sunshine Falls, North Carolina for the month of August when Libby begs her for a sisters' trip away—with visions of a small town transformation for Nora, who she's convinced needs to become the heroine in her own story. But instead of picnics in meadows, or run-ins with a handsome country doctor or bulging-forearmed bartender, Nora keeps bumping into Charlie Lastra, a bookish brooding editor from back in the city. It would be a meet-cute if not for the fact that they've met many times and it's never been cute.

If Nora knows she's not an ideal heroine, Charlie knows he's nobody's hero, but as they are thrown together again and again—in a series of coincidences no editor worth their salt would allow—what they discover might just unravel the carefully crafted stories they've written about themselves."
The Love Hypothesis by Ali Hazelwood
"As a third-year Ph.D. candidate, Olive Smith doesn't believe in lasting romantic relationships–but her best friend does, and that's what got her into this situation. Convincing Anh that Olive is dating and well on her way to a happily ever after was always going to take more than hand-wavy Jedi mind tricks: Scientists require proof. So, like any self-respecting biologist, Olive panics and kisses the first man she sees.

That man is none other than Adam Carlsen, a young hotshot professor–and well-known ass. Which is why Olive is positively floored when Stanford's reigning lab tyrant agrees to keep her charade a secret and be her fake boyfriend. But when a big science conference goes haywire, putting Olive's career on the Bunsen burner, Adam surprises her again with his unyielding support and even more unyielding…six-pack abs.

Suddenly their little experiment feels dangerously close to combustion. And Olive discovers that the only thing more complicated than a hypothesis on love is putting her own heart under the microscope."
I Kissed Shara Wheeler by Casey McQuiston
"Chloe Green is so close to winning. After her moms moved her from SoCal to Alabama for high school, she's spent the past four years dodging gossipy classmates and the puritanical administration of Willowgrove Christian Academy. The thing that's kept her going: winning valedictorian. Her only rival: prom queen Shara Wheeler, the principal's perfect progeny.

But a month before graduation, Shara kisses Chloe and vanishes.

On a furious hunt for answers, Chloe discovers she's not the only one Shara kissed. There's also Smith, Shara's longtime quarterback sweetheart, and Rory, Shara's bad boy neighbor with a crush. The three have nothing in common except Shara and the annoyingly cryptic notes she left behind, but together they must untangle Shara's trail of clues and find her. It'll be worth it, if Chloe can drag Shara back before graduation to beat her fair and square.

Thrown into an unlikely alliance, chasing a ghost through parties, break-ins, puzzles, and secrets revealed on monogrammed stationery, Chloe starts to suspect there might be more to this small town than she thought. And maybe—probably not, but maybe—more to Shara, too."
Dating Dr. Dil by Nisha Sharma
"Hi! I'm Kareena Mann. As cheesy as it sounds, I'm looking for my soulmate. In four months. And he must gain the approval of my meddling aunties.
Kareena dreams of having a perfect love story like her parents did. That's why on the morning of her thirtieth birthday, she's decided to suit up and enter the dating arena. When her widowed father announces he's retiring and selling their home after her sister's engagement party, Kareena makes a deal with him. If she can find her soulmate by the date of the party, he'll gift her the house, and she'll be able to keep her mother's legacy alive.
Hi, I'm Dr. Prem Verma, host of the Dr. Dil Show. Prem means love, Dil means heart, and I'm a cardiologist. Don't let my name fool you. I only fix broken hearts in the literal sense.
Prem doesn't have time for romance, which is why it's no surprise when his first meeting with Kareena goes awry. Their second encounter is worse when their on-air debate about love goes viral. Now Prem's largest community center donor is backing out because Prem's reputation as a heart-health expert is at risk. To get back in his donor's good graces, he needs to fix his image fast, and dating Kareena is his only option.
Even though they have warring interests, the more time Prem spends with Kareena, the more he thinks she's might actually be the woman he wants to spend the rest of his life with. In this Taming of the Shrew re-imagination, for Prem and Kareena to find their happily ever after, they must admit that hate has turned into fate."