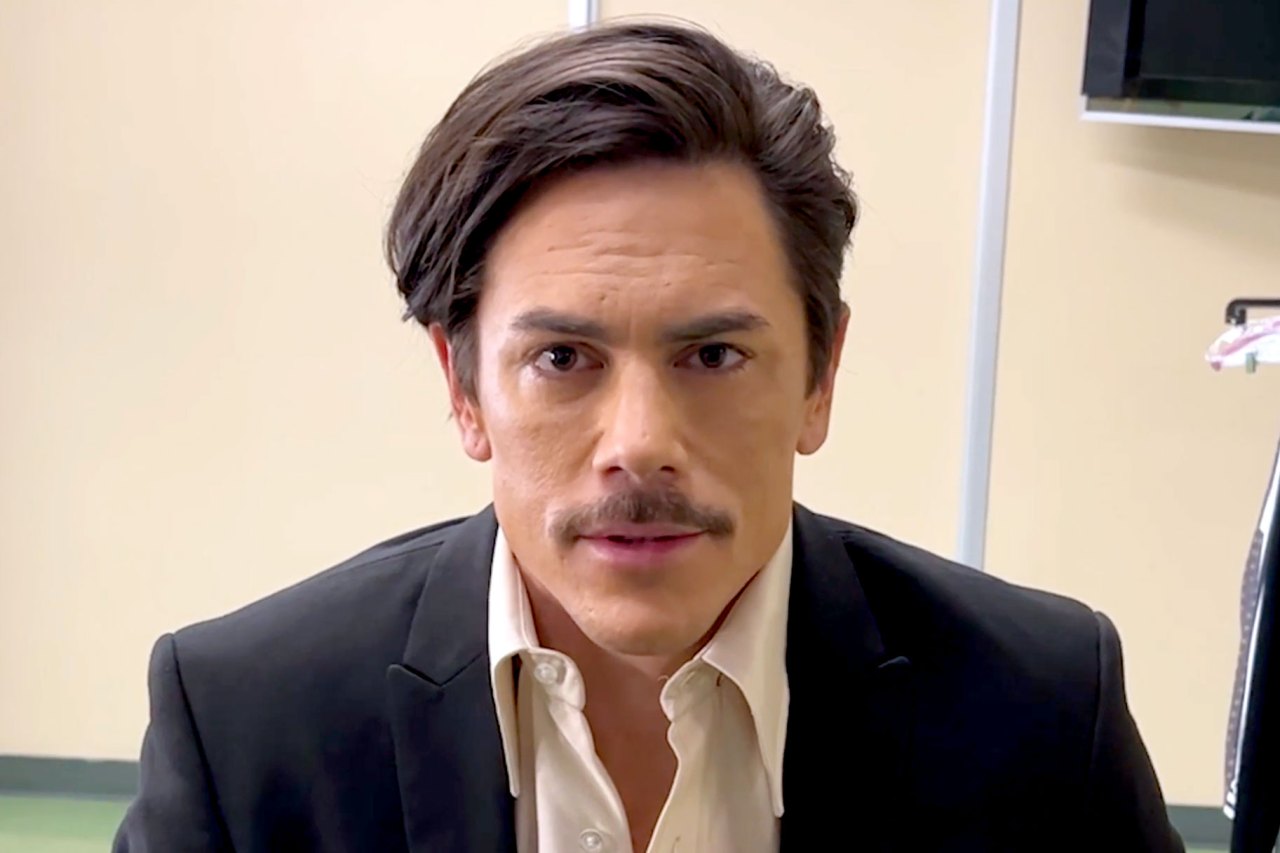 8 Outright Lies Tom Sandoval Told At The 'Vanderpump Rules' Reunion, Fact-Checked
Part one of the explosive 3-part Vanderpump Rules 10th season reunion aired last Wednesday and the entire cast was ready to jump right into the drama. Host Andy Cohen and the cast members are locked in on sorting through the sordid details of "Scandoval", a bombshell cheating scandal in which Tom Sandoval cheated on his parter of 9 years, Ariana Madix, with her best friend Raquel Leviss. Her are some of the very bad lies Tom Sandoval told during part one of the reunion, along with some fact-checking.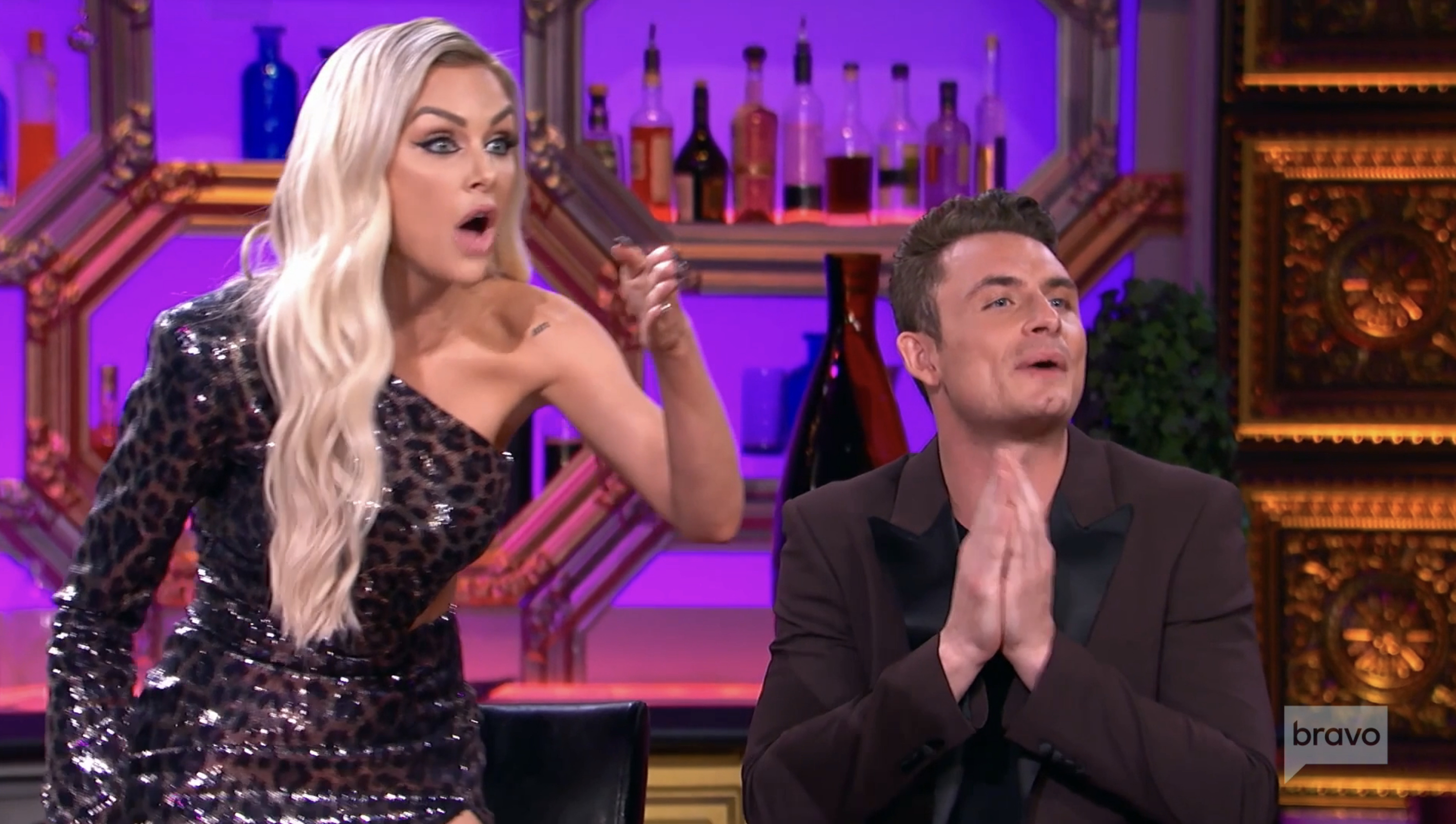 Sandoval claimed he and Ariana "kept their relationship private" and that's why their relationship problems weren't public. Fact-check: Tom and Ariana have been filming a show together since 2014. A staggering eight seasons of Vanderpump Rules has followed their relationship ups and downs. Throughout the years, Sandoval has brought up his dissatisfaction with Ariana multiple times. Sandoval himself has disclosed such personal aspects of their relationship as their sex life, having a threesome with Lala Kent, Ariana's mental health struggles and their increased lack of having common interests.
Sandoval says he felt like Ariana's "gay bff". Fact-check: Ariana has an actual gay bff, Logan Cochran. Vanderpump Rules scenes show Sandoval being jealous of Logan, so he knows for a fact he is not her gay bff. To dig deeper, the "gay bff" comment seems like a dog whistle to other misogynists who believe men are entitled to sex from their partners no matter what the quality of the relationship is and anything else is "emasculating" because they believe their masculinity is based getting constant sex from women. (If you believe this, do better).
Sandoval claims he "kept their issues" from the rest of the cast. Fact-check: Sandoval has made their relationship issues a plot line across SEVERAL seasons by complaining to mutual friends that Ariana doesn't have sex with him.
Sandoval says he was not close friends with James Kennedy and talked him "like once a month." Fact check: Sandoval paid over twelve thousand dollars for James and Raquel's engagement just last season.
Sandoval conveniently claims that he had planned to disclose the affair to Ariana less than a week after it was exposed. He says he wanted the season to be wrapped first so Ariana's interviews could be about her sandwich shop instead of the affair. Fact-check: Footage in the Peacock extended edition of the reunion showed Sandoval telling producers that he "wanted to be honest" about his and Ariana's relationship. He was going behind her back to throw her under the bus so he could look like the victim/hero. We already saw his game plan play out in the Season 2 reunion when he did this with Kristen Doute.
Sandoval told Andy that he disclosed the affair to Schwartz in "probably mid-late January." Fact-check: Schwartz said during the reunion that Sandoval laid it all out for him in August. Schwartz says he confirmed the date by going through his phone.
Sandoval and Schwartz keep referring to the affair as a "one night stand" because they didn't immediately keep fucking after the first time Sandoval and Raquel had sex. Fact-check: An affair is when you are emotionally intimate with a person you are hiding from your partner. Having a close friendship with Raquel and hiding part of that from Ariana IS an affair. Sandoval and Raquel have been going on dates with Schwartz as a cover since January, and that's just what we know about. There's no reason to believe these two men (who we know have lied about everything) are being honest about this timeline.
Sandoval says he's "not worried" about not being able to pay his mom back the money he lent him from her retirement fund. He says he'll pay her back "eventually, for sure". Fact-check: Sandoval is no longer a trustworthy source of information.
This is by no means an exhaustive list. Probably most of what Tom Sandoval is saying at this point is a lie. Tune in for more of them when Part 2 of the Vanderpump Rules reunion airs next Wednesday at 9pm ET.