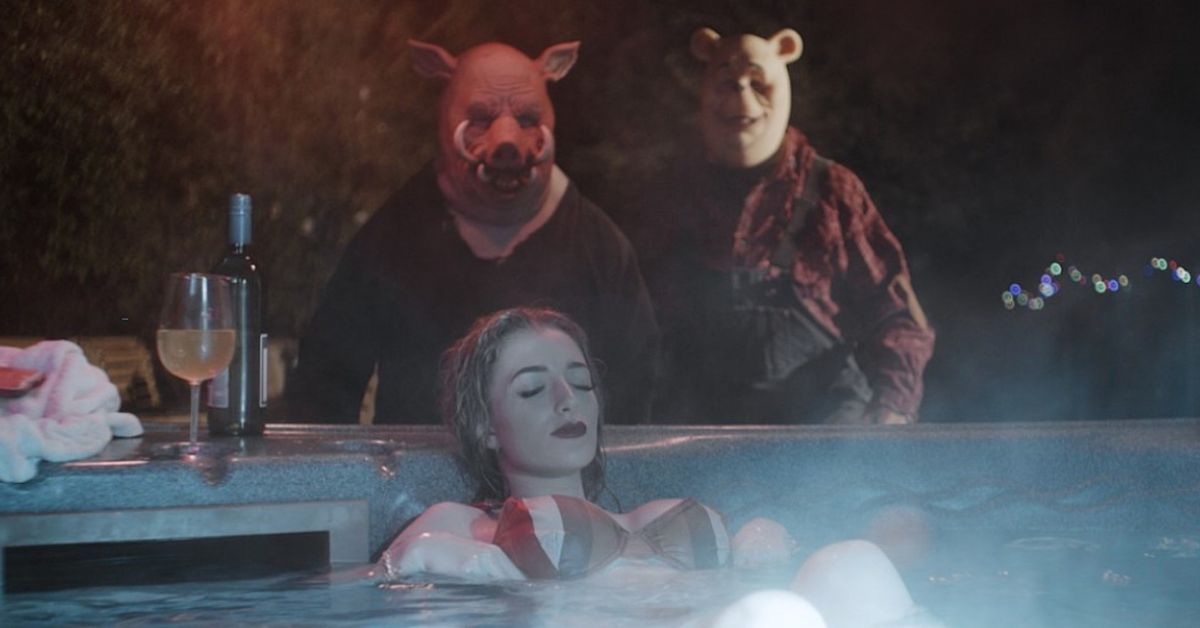 A Trailer For 'Winnie The Pooh: Blood And Honey' Just Came Out–And Yes, It's Real
Winne the Pooh: Blood and Honey
Raise your hand if you grew up with Winnie the Pooh, the affable, honey-loving stuffed bear. We loved the books and movies. We picked our favorite characters. (Mine vacillated between Piglet and Eeyore.) Well, get ready to have your childhood ruined–or made much cooler–thanks to the very real B slasher horror movie Winnie the Pooh: Blood and Honey from writer/director Rhys Waterfield. Yeah, you read that right. A horror movie based on Winnie the Pooh. If you're screaming at your screen that this shouldn't be allowed, I have some news. Now anyone, including you, can make a Winnie the Pooh movie.
But first, the trailer.
I know what you're most interested to see. The trailer! So check out the first trailer for Winnie the Pooh: Blood and Honey:
Christopher Robin brings his college girlfriend back to the 100 Acre Wood to meet his stuffed animal friends. But when he arrives, he finds they've turned angry and even cannibalized Eeyore. Now Winnie the Pooh and Piglet are out for some serious vengeance.
What do you think of the trailer? Does it ruin everything you know and love? Here's why they can make this movie now:
Disney lost the rights.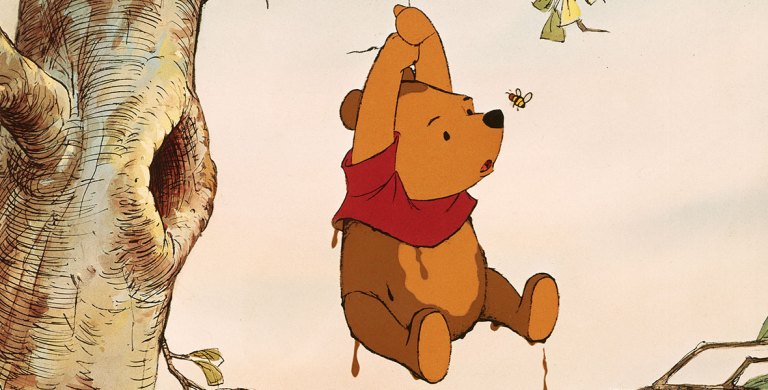 Disney had the rights to Winnie the Pooh since the 1960s. It's what brought us all-time favorites like Winnie the Pooh and the Honey Tree. It's the reason why you can play storylines from the books in the Kingdom Hearts video games franchise. Disney has had A.A. Milne's characters in their clutches for over half a century. But even one of the biggest entertainment machines in the world can't get around copyright law.
Copyright law is a little complicated, even when it comes to public domain. All you need to know is that on January 1st, 2022, all works first published and released in the United States before January 1st, 1927 are now in the public domain. That includes A.A. Milne's first book in the series, published in 1926. As a result, Disney doesn't have exclusive access to the characters and now anyone–including you and me–can do whatever they want with the property. Why not make a low-budget horror movie?
So, will this be good?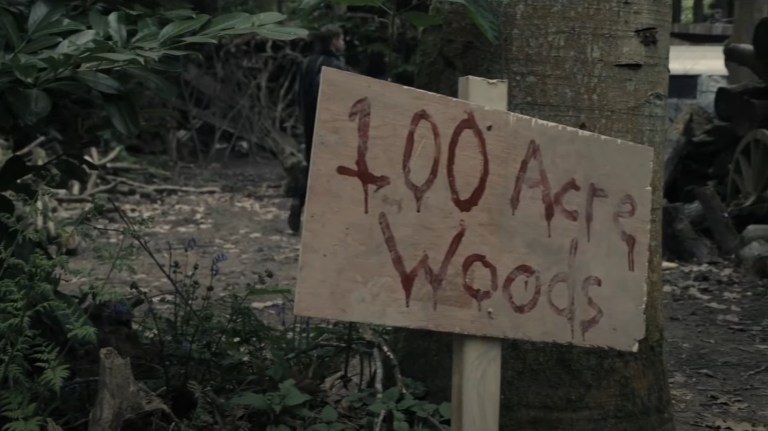 If you're wondering how they already have a trailer when the rights for Winnie the Pooh only went to the public domain in January 2022, I get it. Making movies usually takes years from conception to release, but this one was only months. That's because they decided to put Winnie the Pooh: Blood and Honey out insanely quickly. According to Variety, it was filmed in only 10 days. And if budget and swiftness are any indication, this might be a huge dud.
There isn't an official release date yet. Hopefully B-movie fans will get a date soon. What do you think, will you catch Winnie the Pooh: Blood and Honey?