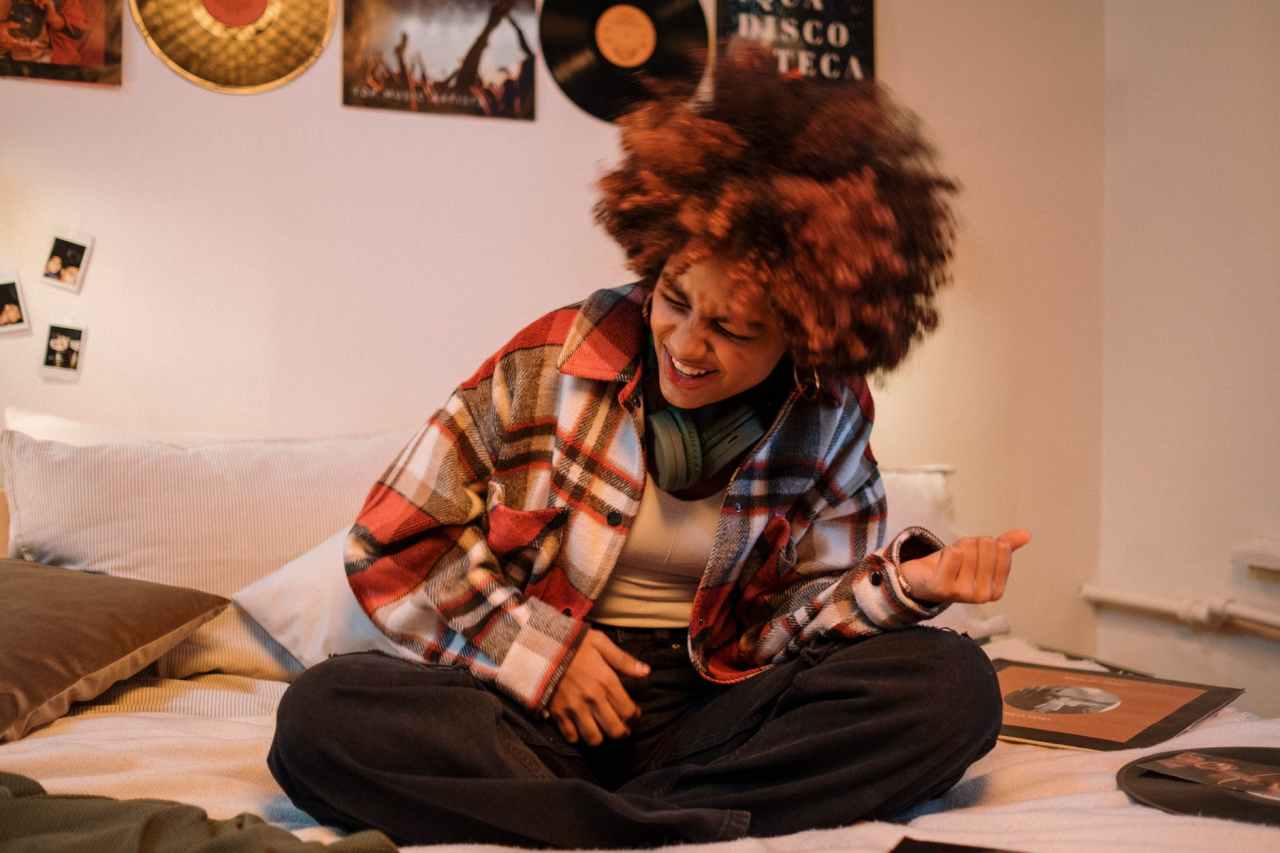 Badass Bitches Don't Have 'Guilty Pleasures,' And Neither Should You
I swear, "guilty pleasures" come up in some of the weirdest places. They're classic getting-to-know you fodder, whether it's at a party, a first date, or a job interview. People are both excited and stressed to reveal the movies, TV shows, and songs that they're ashamed to admit they like. But should you have guilt pleasures, really? If you want to brim with confidence and a take-me-or-leave-me attitude, the answer is a hearty "no."
Maybe you feel weird that you like that trashy TV show. Or maybe you love the fun beats and corny lyrics of one-hit-wonder pop songs and are afraid people will think you have bad taste. Here's the thing, that British dating show or the dance hit you love is popular for a reason. Live with confidence and ditch the "guilty pleasures" label.
Everyone likes what you like and there's no reason to feel weird about it.
Seriously, some of the most common things you hear when people talk about "guilty pleasures" are the things that are hitting the top of the charts. Popular TV shows. Popular singers. Popular apps like TikTok. If everyone likes it, is it really so shameful to enjoy? Watch your Nicholas Sparks movies with pride knowing that millions of people agree with you.
People who shame you for what you like aren't your friends.
The biggest reason why you might be hiding your interests behind a label like "guilty pleasures" is because you're nervous about what your crew might think. Perhaps you've been made fun of before for watching so much Bachelorette and know better than to bring it up with them now. It's time for some tough love: Those people are not your friends. Real friends aren't going to make you feel like shit just for liking something. And if it's just innocent ribbing, a real friend will stop if they know you're uncomfortable. so maybe rather than keeping your interests to yourself, you should just get rid of the real problem: The toxic people in your life.
Share your interests proudly without the shame or guilt like the badass you are.
Badass bitches don't have guilty pleasures. You know the people I'm talking about. They walk with their head held high, unafraid of what aothers might think of them. They aren't some mythical unicorns, though. All it takes is the confidence to know that there's nothing shameful about the things you like. Channel your badassery and don't hide who you are. The next time someone asks you about your guilty pleasures, just say, "I don't really have any guilty pleasures. But I do love [insert cool interests here.]" Heck, maybe you'll even convert some people to the anti-guilty-pleasures movement while you're at it.