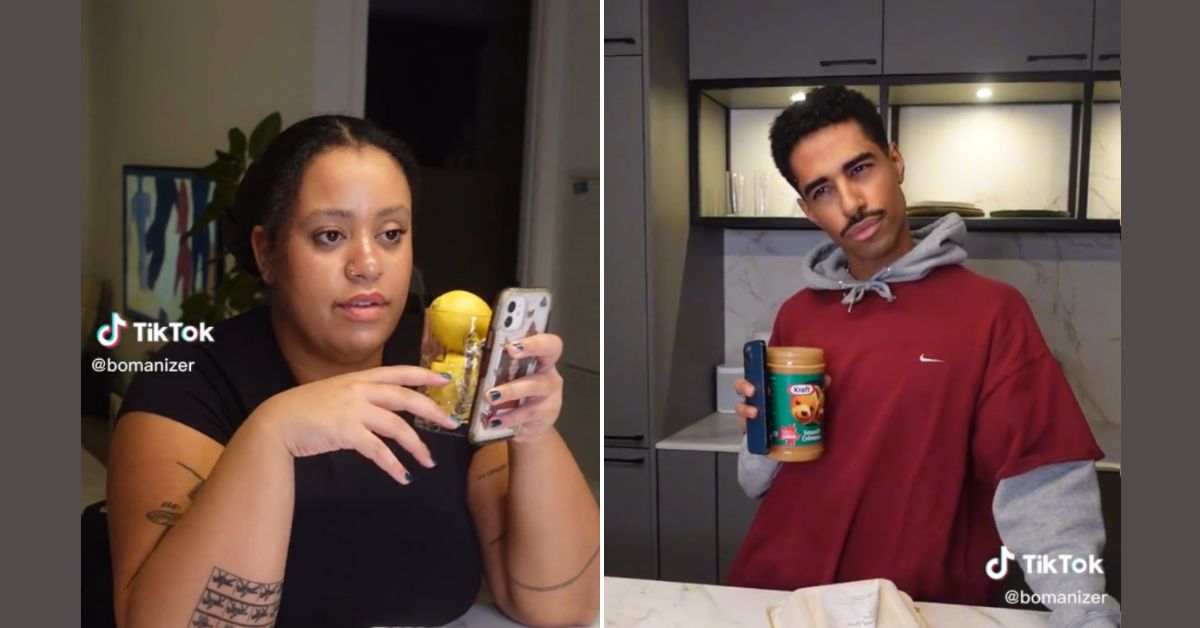 Bomanizer's TikTok Parodies Of The Kardashians Are Even Better Than The Real Thing
Since Keeping Up With the Kardashians first started airing in 2007, there's been no shortage of parodies of America's reality TV royalty. Comedians rag on the family's vocal fry and vast departure from real world problems with mixed success. And then came Boman Martinez-Reid. If his massively popular TikTok account, @bomanizer, hasn't popped up in your FYP, you're missing out. You should be following it right this second, if for nothing else than his absolutely hilarious parodies of the Kardashians and their sometimes (aka, pretty much all the time) overdramatic reality show.
"A wire transfer? Is that what you want?"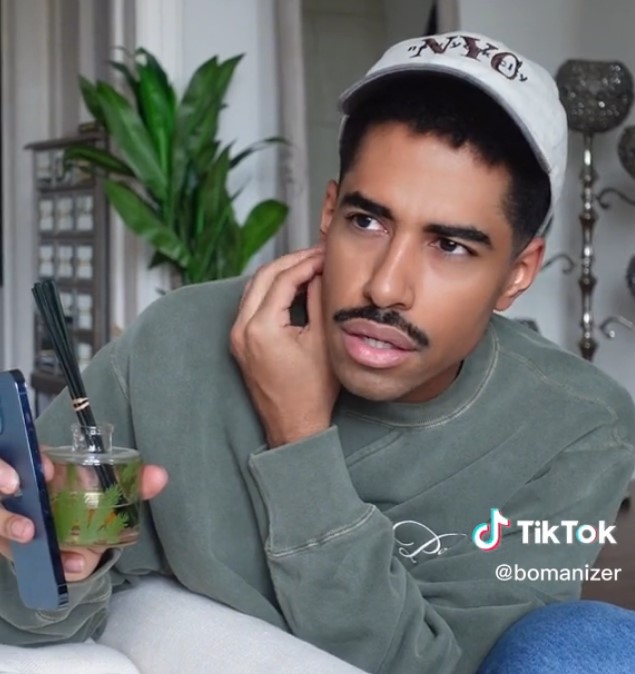 In a now many-part series, Bomanizer stars alongside his friends and family to with short TikTok parodies playing off the vibes of an episode of Keeping Up With the Kardashians. He's got all the mannerisms and K-Family tidbits down. Hilariously, he and every other character is always holding their phone and at least one other item in their hands. You can probably picture Kourtney doing the same thing right now.
Of course, there's the vocal fry, which is something the Kardashian/Jenner clan has been mocked for for ages. Boman and friends have that down pat. But even better is the drama. The littlest things, like asking someone to Venmo you, turns into the biggest drama. Anyone who's seeing the reality show knows the Kardashians are the queens of turning nothing into something.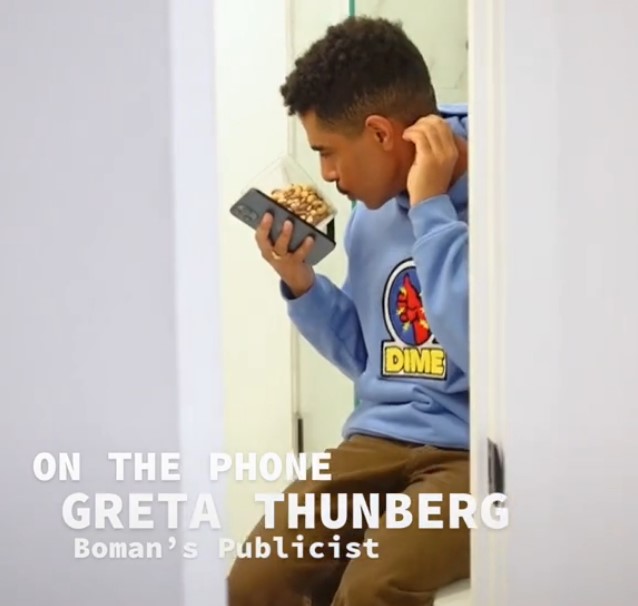 But there's something else that he excels at that no one else seems to be doing: Editing and sound. The cutbacks to each character and the shady snake rattle sounds channel the reality show and the way they edit scenes to make them feel more important than they actually are. He cuts to the character's confessional reactions or has them storm off taking off their "mic packs." It's that added touch that makes this so good.
He's a hit.
Clearly he's doing something right. Bomanizer currently has just shy of 2 million followers on TikTok and over 60 million likes. His TikToks, especially those that parody the Kardashians, regularly get millions of views each. But this isn't his only dream. Boman told Out Magazine, "I want it all. I want to do a show. I want two more shows on top of that. I want to see what I'm making to be turned into something more longer-form." We want that for you, too.
In Bomanizer's TikTok profile, he says, "Follow me before I'm famous." Kind of too late for that one, babe. You're already there–and on the trajectory for even more.
Check out some of Bomanizer's best Kardashian parodies.
You can find some of the best TikToks from Bomanizer below: