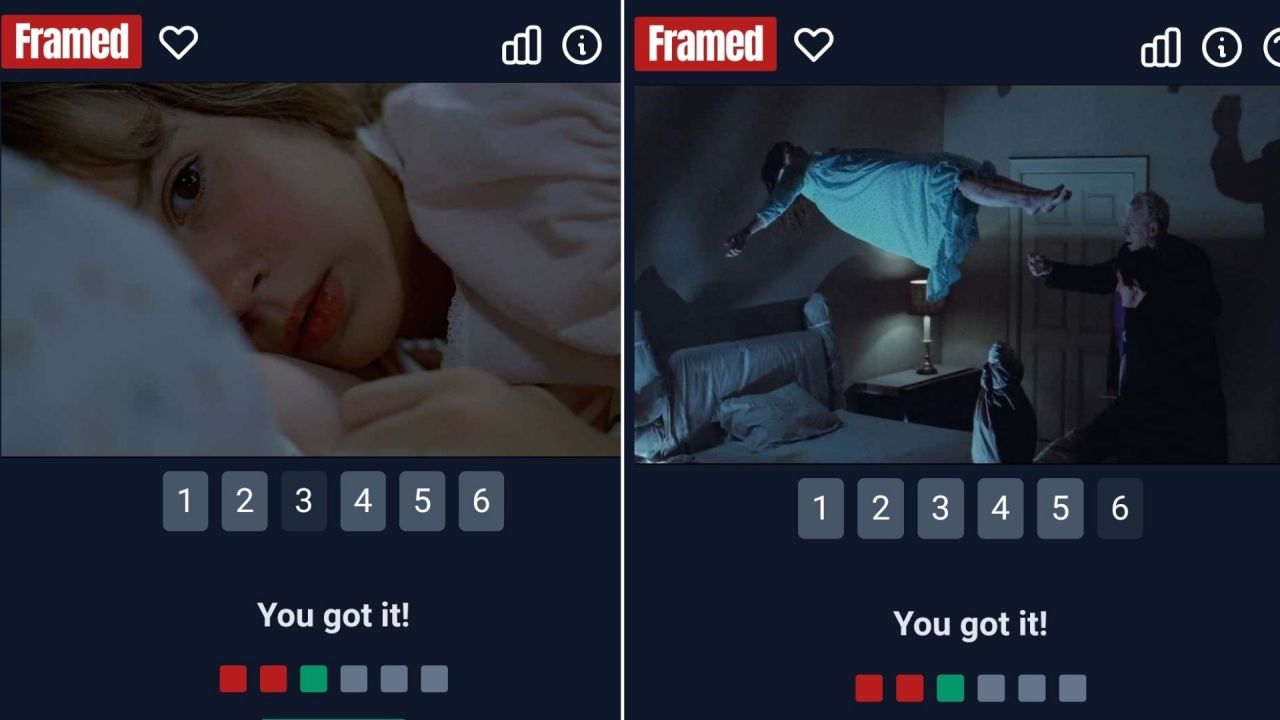 Can You Guess The Movie From These Stills? Try Framed–The Wordle For Film Buffs
Do you think you can name the movie based on a single shot from the film? That's the question that Framed is trying to answer. It's a new Wordle-style game, but instead of guessing a random word, you're trying to guess a movie. Every day it's a new film. You're given six tries to guess the movie with increasingly easier stills. (Don't worry, this isn't a sponsored post.)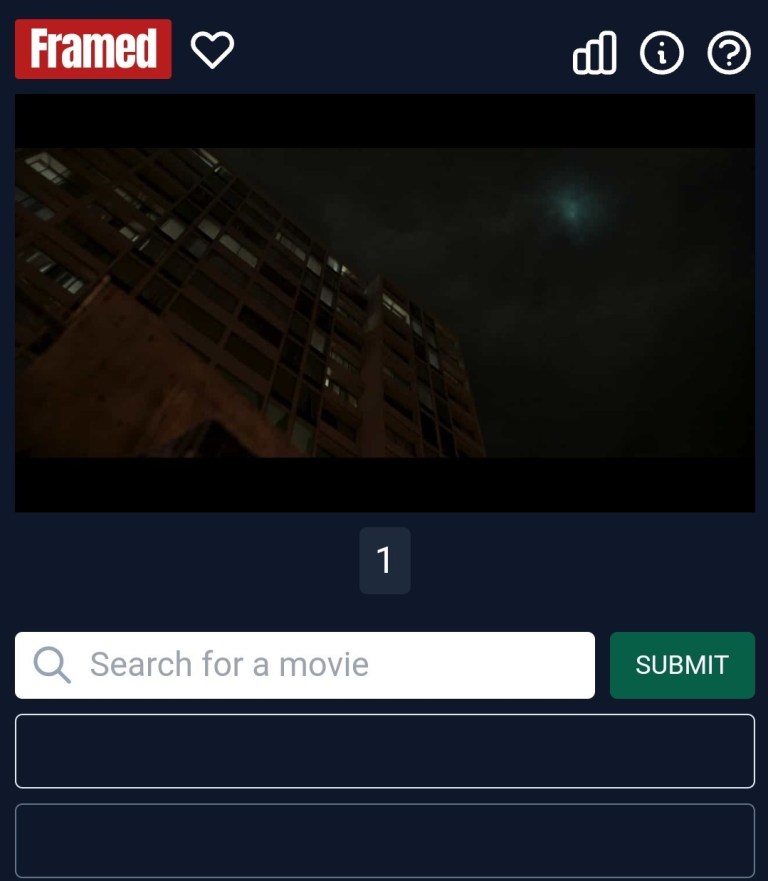 And believe me, the stills are hard. It's not uncommon to get just a mostly black image with a dot in the middle for the first guess. That was the case last week for The Witch. If you think you know the movie, just type it into the search bar and click submit. Here's a tip: If the movie doesn't pop up as you're typing it in, you're either spelling it wrong or they don't have the movie in the database. That's a good sign that you're wrong and should try something else.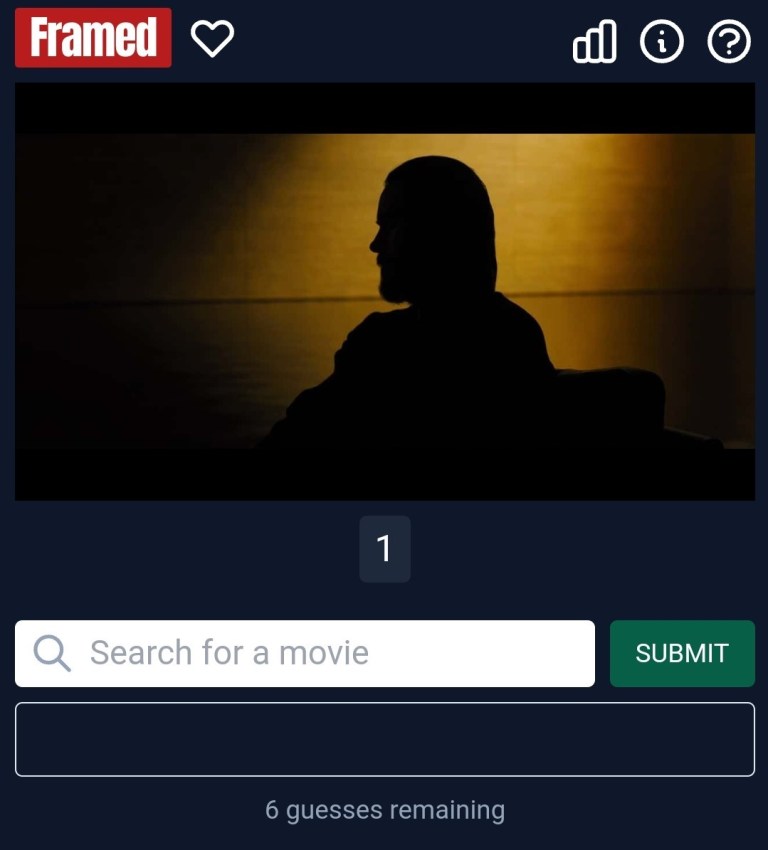 Didn't get the question right? Don't worry, you'll get a new movie still to guess with. Remember, this is for the same movie. Type in your next answer and see how it goes.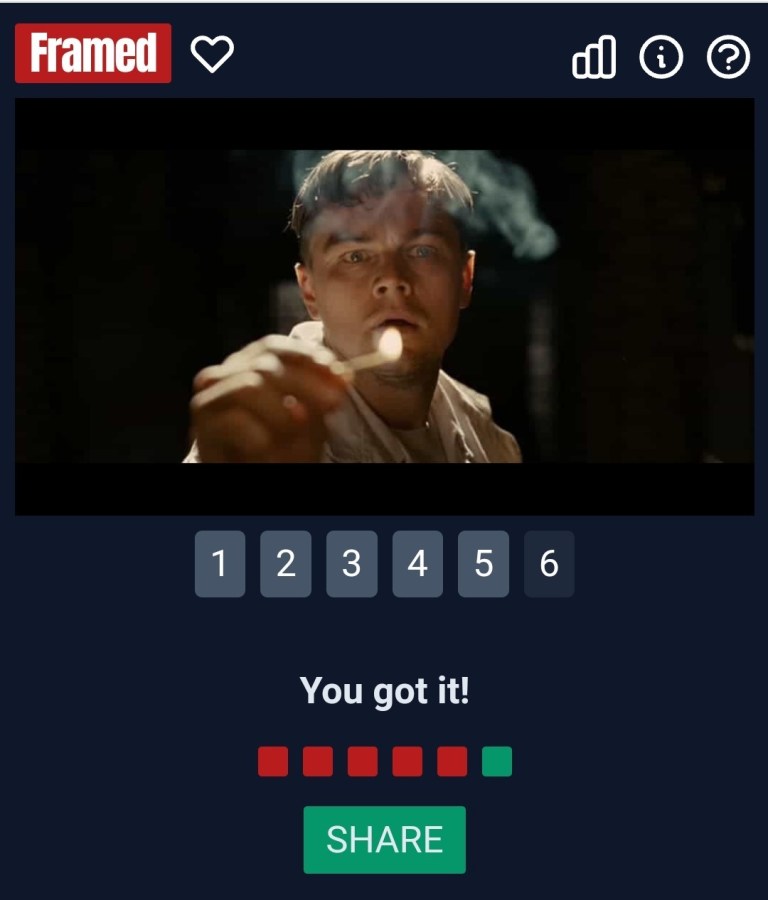 For each guess you get wrong, you get a new still. As the stills go on, they get easier and easier. By the time it's the final guess, they're practically giving the answer away.
Just like Wordle, Framed has one game each day, and it's the same for everyone. You can compete with the other movie buffs you know, or just sit there in satisfaction as you win your tenth game in a row. As of now, there's no way to go back to previous days to try old versions of the game–though this film buff would love it if you could.
Do you think you know enough about movies to ace Framed? Try it and find out. And if you'd like more, there's also Actorle, in which you guess the actor based on the movies, and Box Office Game, where you guess the movies based on what was top of the box office on a certain weekend.