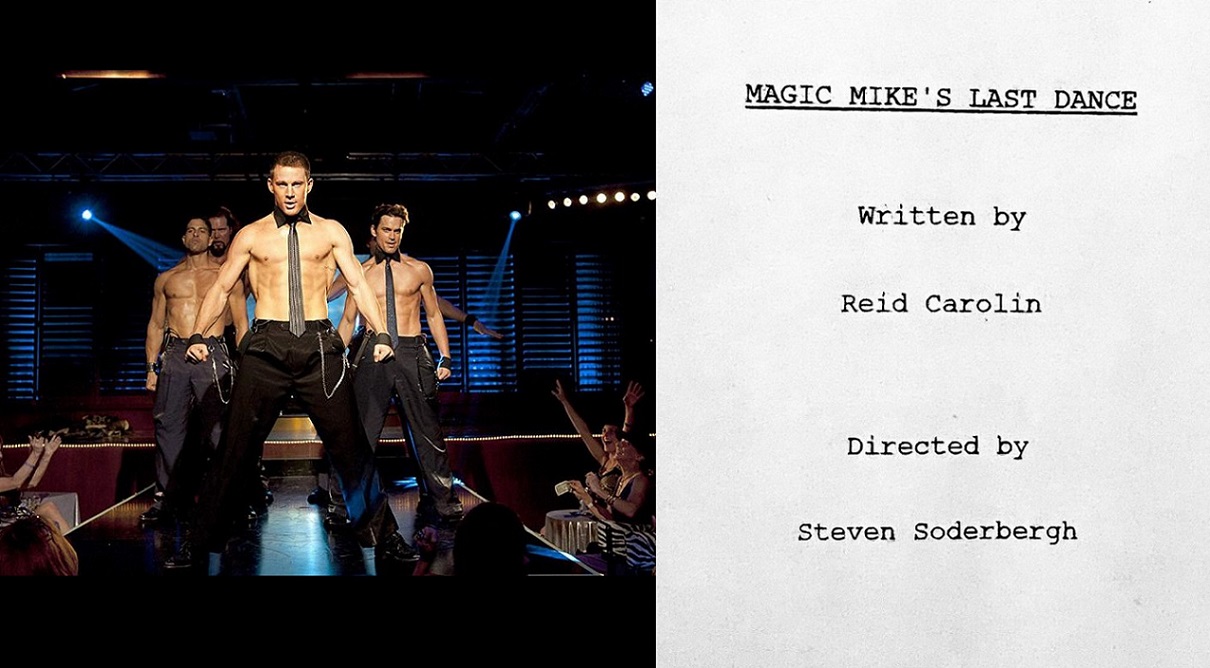 Channing Tatum Is Making 'Magic Mike 3': Here's What We Need In The New Sequel
Magic Mike, Channing Tatum
Channing Tatum had a surprise for his nearly 17 million Instagram followers on Monday: There's a new Magic Mike in the works.
He shared a picture of the first page of the script for Magic Mike's Last Dance, presumably the final movie in the series. With the picture, we also get the news that the original writer and director from the first movie, Reid Carolin and Steven Soderbergh, are coming back for the third installment. Although Carolin wrote both movies, Soderbergh only directed the first.
If you've ever seen both Magic Mike and Magic Mike XXL, you likely remember how drastically different the two films were. The first movie didn't live up to the fun and sexy romp that the trailers made it out to be. Rather, it was a gritty and realistic look at the downsides of the world of male exotic dancing.
The sequel, far better than the original in my opinion, gave us what we were always hoping for: a fun and sexy time with our favorite guys. It skipped the darkness that plagued the first and gave viewers a road trip movie that deserves an annual re-watch.
Now that they're working on the third and final movie, there's a chance they could fall back into what made Magic Mike a downer–especially since it's being created by the same people. How could they make the final movie better? Listen up, Carolin and Soderbergh.
Bring Everyone Back…Except For Matthew McConaughey And Alex Pettyfer
Most of the same cast from the first movie came back for Magic Mike XXL, save for two big exceptions: Matthew McConaughey and Alex Pettyfer. While we can only speculate that McConaughey no longer wanted any part in the sequel because of his newfound Oscar, Pettyfer was open about why he didn't want in.
Although there were rumors that he stayed out of the sequel because of a feud with Channing Tatum, Pettyfer told ScreenRant: "I always wanted The Kid to come to England or somewhere and kind of have an American gigolo kind of story, obviously Richard Gere." Since XXL wasn't going in that direction, he wasn't interested.
Regardless of the reasoning, the sequel proved that those two wouldn't be missed. So, for the third, let's bring back the original staples: Channing Tatum, Joe Manganiello, Matt Bomer, Kevin Nash, and Adam Rodriguez. While w'ere at it, bring back the newcomers from XXL: Donald Glover, Jada Pinkett Smith, and Twitch.
Focus On The Friendships
The dour mood of Magic Mike gave way to a road trip comedy all about male friendships in Magic Mike XXL. It was honestly a breath of fresh air.
Watching Mike, Ken, and Tito commiserate with Big Dick Richie about his inconvenient endowment is so sweet, especially when he finds his perfect puzzle piece in Andie MacDowell. The guys grow into better friends by the end of their trip, and it's touching as hell.
Focus on the dudes, filmmakers. Any romance this new sequel has should come second to the guys' relationships with each other.
Give Us A Good Show
Not gonna lie: The stripping is a big part of this. Get a great choreographer and some killer tunes for memorable numbers. I personally can't listen to Nine Inch Nails' "Closer" without thinking of Joe Manganiello's fake wedding and honeymoon in XXL.
Don't Forget About The Female Gaze
There's been a lot of discourse lately about the male gaze versus the female gaze and how a lot of media is geared toward what men find attractive, even if it's about other men.
TikTok user @stepford_vulcan has a great series about how the first Magic Mike is geared toward the male gaze and Magic Mike XXL the female gaze.
It's not about the stripping, but instead about what the guys are saying and how they're interacting with women. In XXL, those interactions are amazing. From telling a middle aged married woman about how much her husband should be appreciating her beauty to Donald Glover picking a shy woman out of a crowd to croon self-esteem-boosting freestyle lyrics to–XXL had all the things that make women feel great.
Of course, the fear is that since Steven Soderbergh is back directing the final installment, it'll go back to the way things were. Boring guys being boring and sad. But if they stick to writing for the female gaze, they may just come up with a winner in Magic Mike's Last Dance.