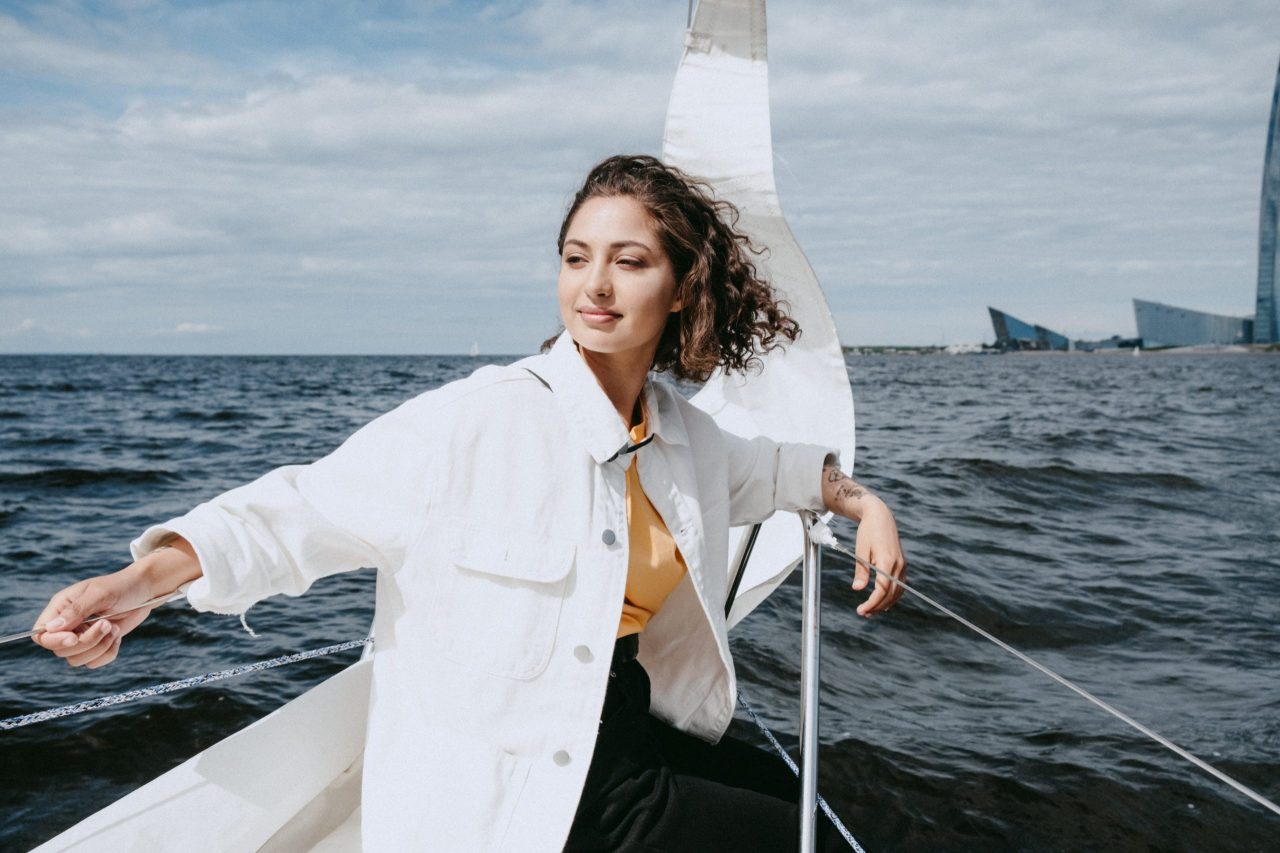 Here's How Each Zodiac Sign Can Make The Most of Libra Season
Libra Season has arrived, and with it, a flurry of activity. The Sun, Mars, and Mercury will be in the sign throughout the season. Mercury in Retrograde will take place in this sign as well, so it may throw things off a little, but it isn't anything to stress too much over—there is still plenty of positive vibes to look forward to. Three planets end their retrograde (Pluto, Saturn, and Jupiter) during this season, which will bring some much-needed relief. Lastly, the Libra New Moon will take place on October 6th and will be promising some serious energy and courage that must be used wisely. The Aries Full Moon taking place later that month (October 20th) will see us finally expressing our feelings and emotions that have been building up for quite some time.
Libra energy always tends to focus on the other people in our lives—which is essential and shouldn't be neglected. This season ultimately wants us to remember we do not (and should not) try to handle everything on our own—that it doesn't hurt to get some help while also making decisions that benefit everyone in the long run.
Check out your Rising and Sun sign below to get an idea of how you can make the most of this Libra season!
Aries
Get decisive and direct with your relationships. Be fair but firm. Though you like to take the lead in things, don't steamroll over other's thoughts and opinions—especially those of your partner—during this season. Take the time to truly hear them out because you might be surprised by how much it could strengthen your relationships. Keep an eye out for that Aries Full moon, too—it will mark some serious shifts in your personal life if you're open to it.
Taurus
You are often known as a sign that knows how to take care of yourself, but Libra season is giving you the green light to do so these next few weeks. As your fellow Venus-ruled sign moves through your 6th house of habits, routines, and physical health, it's a good time to slow down and reassess. Opt for self-care in the form of healthier habits and schedules that work with you, not against you. A time to truly take a break and take better care of yourself and ensure you're not spreading yourself too thin.
Gemini
Creativity is the focus right now, even if you're feeling slightly stuck at times. With actionable mars and the Sun in your house of creativity, this is a great time to take on passion projects and be thoughtful about them. Also, this is an excellent time to open your heart to romance and potential dates and even invest a little more in your hobbies. In general, keep your options open—Libra season is pushing you to expand your range and potential a little.
Cancer
Fall has arrived, and this is a great time to redecorate your space to reflect the cozy, cool autumn nights. Relax, get cozy, invite loved ones over to spend some quality time together. Libra season is determined to remind you about the connections you hold close, especially those who live with you.
Leo
Be prepared for your social calendar to light up, because it definitely will be during this season. Mercury in Retrograde may affect some communication, but you should still embrace this time to connect with others and establish new bonds as they appear. This is a season where people will want to talk to you and hear what you have to say, so definitely make the most of it.
Virgo
Your eyes are on your finances, and Libra is here to help you balance things out. If you've been overspending, you can start creating a new budget now to help offset some of those overzealous habits. Additionally, you may want to talk to your partner if you two share a large number of expenses—this could be a great time to get on the same page and figure out a better strategy. The Full Moon in Aries will also light up your house containing joint finances, debts, and unions, which may signal some solutions arising.
Libra
Happy Birthday season, Libra! This is a time to embrace yourself at your fullest and most authentic. It's okay to care for others but take some time to care about what you want to! This can also be a great season for changing your look, as well as focusing on the version of yourself you present to the world—and whether you're happy with that.
Scorpio
Libra season is calling you to rest, even though it may be hard to do. Take some time away if you need it without feeling guilty or ashamed about it. This is also a great time to learn to enjoy being solo but reach out to loved ones if you need it. You don't have to go through anything alone.
Sagittarius
You've got friends wanting to make some plans, so go for it! Communication may be off during Mercury in Retrograde, but you can step up and help smooth things over, or at least keep things together. Overall, this season is trying to open doors for you through the help of your friends and connections, so keep your eyes open and your ideas on hand. You never know where it could lead.
Capricorn
Your career is being highlighted, so don't let the momentum fade. This season, foster connections with your colleagues and bosses and be prepared to work—you'll be busy, but you're going to love it. Some of the goals you've been working towards are going to see some significant headway, but only if you're focused.
Aquarius
You're itching to try new ideas and explore, though you might experience some setbacks when trying to make those ideas a reality. However, don't be afraid to try and do some new things or connect with those you want to learn from—talking with a mentor or reaching out to someone you admire may bring some surprising results.
Pisces
Libra season is having you make some serious decisions, but it's in your best interest. Have conversations with your partner and figure out what you both need, boundaries you need to set, and what you think the future is for you and them. While the questions may seem daunting, they've been on the horizon for a while now—and using Libra's diplomatic energy will be more helpful than you realize.