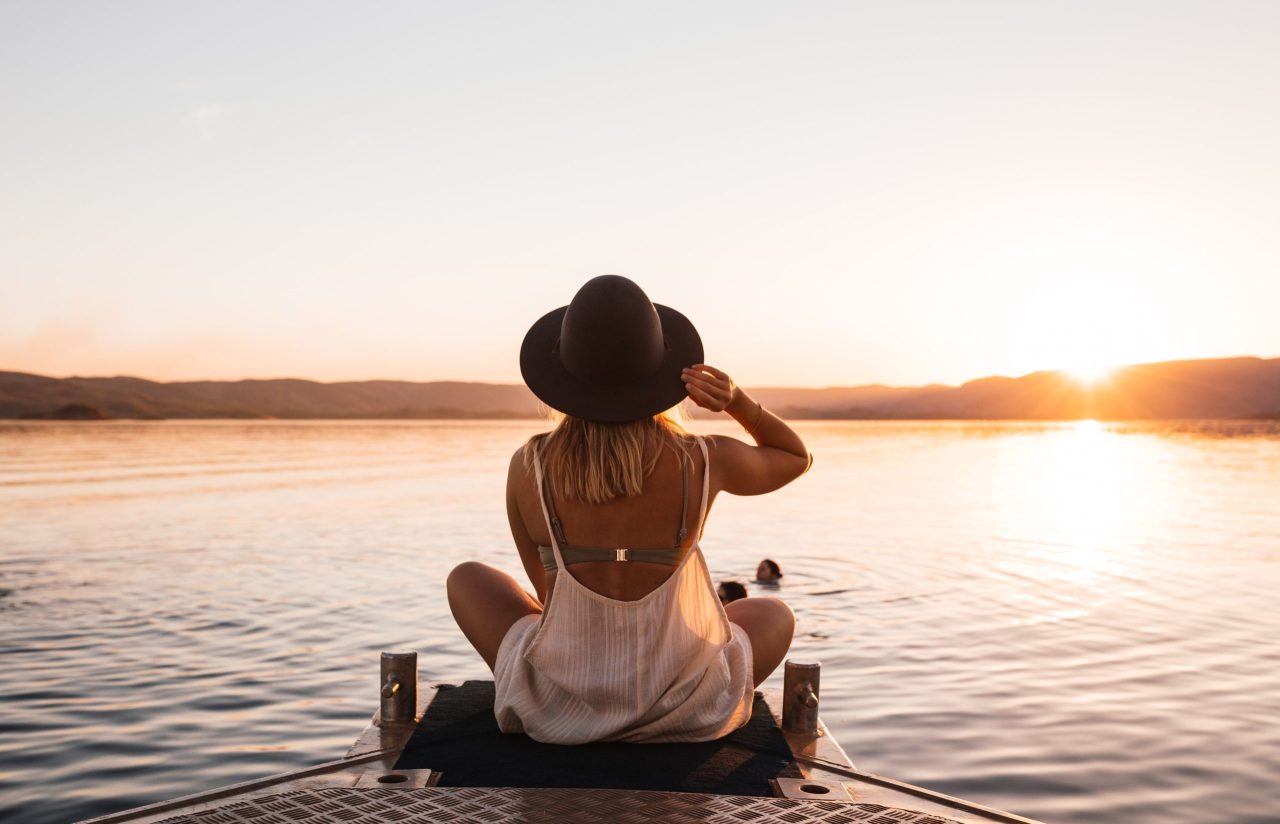 Here's What Each Zodiac Sign Can Expect From 2021's Mercury In Sagittarius
Mercury enters the sign of Sagittarius on November 24th, and it will remain in this sign until December 13th. This transit is a positive one, as Mercury will join the Sun in Sagittarius to remind us that anything is possible. After the powerful Eclipse in Taurus, we are in need of a change of pace, and that is where the Fire sign energy radiates. We will all feel a boost of confidence and optimism. The Fixed energy has brought us all to reflect, but now we can sense the exciting shifts while spending time with those we love. See how this transit will impact your rising, sun and moon signs.
Aries
This is the transit you have been waiting for as Mercury finally moves into a fellow Fire Sign. Expect your thoughts to be more creative and that you will have the courage to go forth with your creative plans. This transit brings excitement and wonderful opportunities to meet people.
Taurus
You will be nostalgic but focused on healing from the past during this transit. The effects from Mercury and Mars in Scorpio will linger, and this Jupiterian energy will allow you to find your strength. You are determined to succeed and triumph.
Gemini
Romantic memories might cloud you, so expect to reminisce about the past but keep firm footing in the present. Mercury in Sagittarius will allow you to meet new people, engage with people you no longer speak to, and to feel more confident about your expression.
Cancer
This transit will keep you focused on organization and planning. Mercury here will bring you back to earth after the romantic and hazy effects from Mercury in Scorpio. Prepare to take on more responsibilities at school or work.
Leo
As a fellow Fire Sign, this energy amps you up and gets you moving. Mercury in Sagittarius is playful, charismatic, and loveable. These traits will help boost your social life, so expect your social calendar to get more intriguing.
Virgo
Topics surrounding career and finding a balance at home will be important for you. Mercury will have you shifting your focus for peaceful moments. If a sense of nostalgia takes over, you could plan to take a trip to visit family and friends.
Libra
You are very receptive to this energy as Mercury in Sagittarius will sextile your sign. Your thoughts will be more optimistic, you will be more willing to be surrounded by others, and you can expect to let others know what you are thinking about. This is a fun time to do what you love with people you adore.
Scorpio
With Mercury moving away and releasing us all from the Scorpio and Fixed energy, you will feel very enthusiastic about this transit. You set your sights on more optimistic topics and find that you are not limited. Problems seem to be manageable and you will be prepared to find solutions. Enjoy this time and surround yourself with positive people.
Sagittarius
This is your time to shine, to come together with others, and to feel more grounded in your fiery energy. The Sun is already in your sign, and you have the benefic Jupiter providing you with blessings. This Sagittarius season is optimal as you also continue the last phase of your eclipse cycle. Appreciate what this Mercury transit can do for you as it boosts your confidence and levels of optimism.
Capricorn
Innovation and rest are the key words for you. Your thoughts are bursting with excitement, and you can focus on writing them down or finding other positive outlets that can help you feel freed. Mercury will have you seeking rest just in time before Mercury moves in your sign next month.
Aquarius
We could all use a little Fire energy and this Mercury transit will make us all feel happier and more present in the moment. With the Sun already in this sign, Mercury feels ready and prepared to take on the world. Remember that you have the support and love from wonderful people when you need them. Talk to them and make plans to spend time with them if you can.
Pisces
This is an important transit for you, as it makes you feel a lot more motivated for the months to come. Mercury will make you radiate and speak wonders. You are more confident and optimistic. Regarding school and/or work, this time can be very favorable for you as the Sun proves that you are on your rise to the top and you have no problem shining brightly.