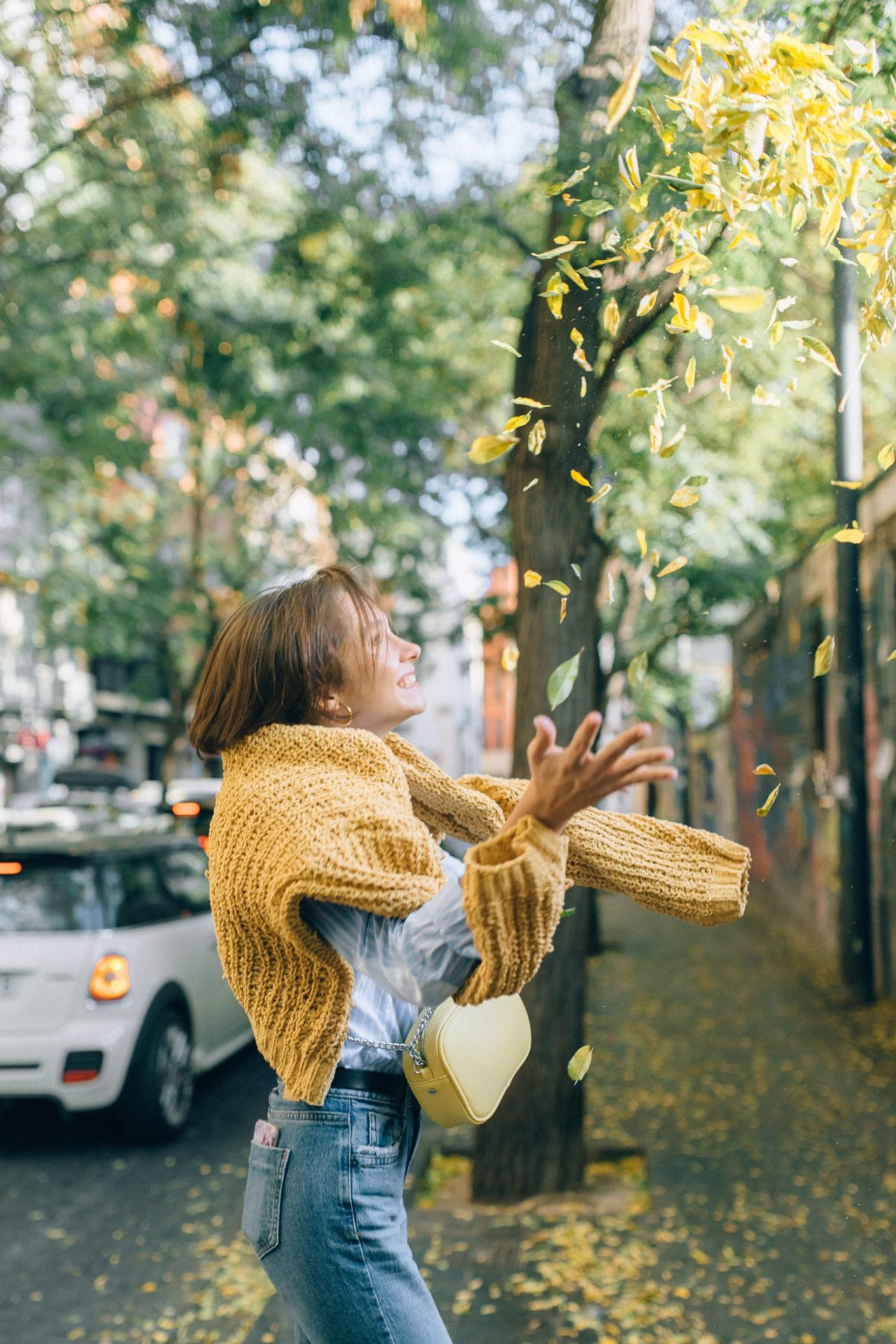 Here's What Each Zodiac Sign Can Expect From 2021's New Moon In Libra
The New Moon in Libra is on October 6th. This transit will have a six-month effect on the collective. Major themes will focus on relationship dynamics, thanks to the current Mercury retrograde in the same sign. Prepare to encounter someone from the past, either an ex-romantic partner or a friend. Another great thing to focus on will be on preserving the peace, because while there could be tension with others or conflict presenting itself, confrontations are not advisable. Find a way to work things out, and if you have to deal with someone you are not a fan of, be more tactful. Libra is a Cardinal sign; a lot can be accomplished during this time and it can be fruitful. Remember not to let the ego get in the way.
Aries
This Moon will provide new chances to start new friendships or relationships. You will analyze how to make improvements when relating to others. A powerful Moon in Libra can bring you big insights into the career paths you are willing to embark on. As you feel some tension with others, try your best to channel the diplomatic side of Libra to get things moving and preserve the peace.
Taurus
While this Libra Season has proven to challenge you and question your plans as well as your work ethic, this New Moon will bring insight to the changes you need to make to allow you to become much more efficient. It is a time to be patient with yourself and to trust the process. You will experience frustrations, but you can navigate them.
Gemini
If you need an exciting shift, this transit is going to provide just that. The New Moon gives new meaning to the ways you view romance. Prepare for a new understanding regarding what you want in relationships. Retrograde is already allowing you to dive into the past to learn and the Moon will help you make it a goal for better connections moving forward.
Cancer
Expect to see the dynamics change at the home front and with partnerships for the next six months. You are in a deep, transformative period; Libra Season puts that all into focus. Understanding your independence and relationship needs becomes a focus now and for the next several months.
Leo
Transform the way you reach out to others and how you fulfill your routines during this time. The New Moon gears you up for improvements and efficient changes that will need to be made at work. The good thing is that you are going to feel more committed in relationships and vice versa.
Virgo
As you have noticed the dynamic you have with others changing for the last several years, this New Moon pinpoints just how you view yourself compared to others. This is a potent time with challenges that are going to help you uncover a lot about yourself. You are learning more about discipline, the importance of being focused and patient during these times.
Libra
During this New Moon, ask yourself where you see yourself in the next six months and how you will work to get there. It is a time where you are diving deep inside to fulfill what you have dreamt of. It is a transit that shows that without hard work, you will not get results. But the work you have done in the last several years has shown just how far along you've come.
Scorpio
Transformations are in effect with this New Moon. This is a time to recalibrate and review everything that has happened since Saturn entered Aquarius this year. It is your moment to see how far you have come and to pat yourself on the back for still being driven. The dynamics at home can feel challenging with Saturn, but this New Moon can bring moments of understanding and much-needed peace. Expect to make compromises and get closer to others during this time.
Sagittarius
With this New Moon in Libra, you can witness a change to your inner circle. You are feeling the effects of Saturn cautiously teaching you about evolving, and now you are going to be more concerned with boundaries. Moving forward, those you meet will motivate and inspire you. Creatively, you can experience some breakthroughs during this transit. It is all a matter of how patient you can be.
Capricorn
Expect to refine the ways you communicate, as well as the methods you use to impress authority figures. During this transit, you are going to have all eyes on you. This transit can also boost your self-confidence as you get to experience positive encouragement and rewards because of all the hard work you have done this year.
Aquarius
As you continue to learn from the Saturn academy, you will be very much inspired and motivated by this upcoming New Moon in Libra. You are free to explore, to learn, and to trust in yourself as well as your vision. During this time, you could also feel compelled to learn about new things and even seek the guidance of a professor or a mentor, which will contribute to your overall growth for the next six months.
Pisces
This will be a period of reflection and inner growth as you begin to understand those memories from the past that can continue to have a hold on you. This New Moon can bring tools that will help you navigate challenges effectively, and Mars already in the same sign can also make you feel unstoppable. During this journey, you are breaking free from whatever is holding you back.