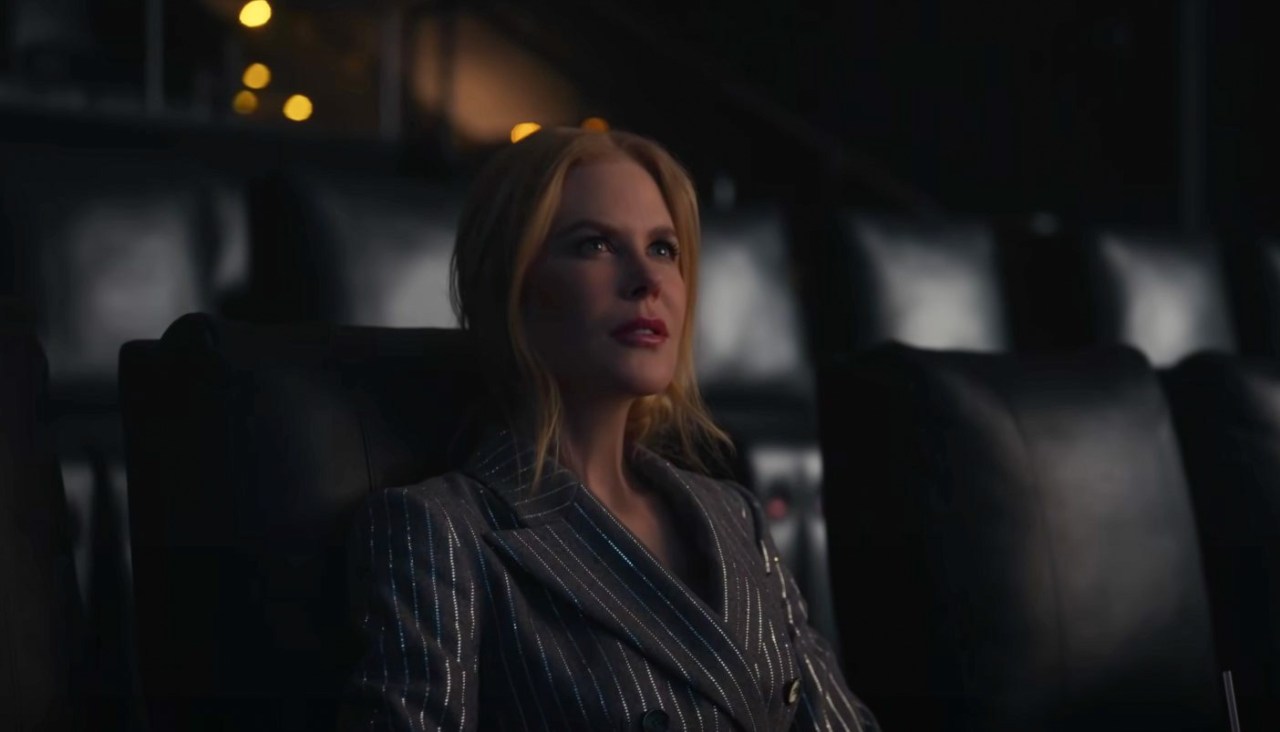 I Hate The Nicole Kidman AMC Promo Ad, And Here's Why
As a huge movie-lover, the thing I was most excited about after getting vaccinated was going to the movies. Real movie theaters, comfortable stadium seating, all my favorites on the big screen. As soon as I could, I high-tailed it to my local AMC to fill my brain with every movie I could. And it was great! At first. But then I had to sit through the Nicole Kidman AMC ad over and over again. It plays during the ad portion of every movie at an AMC theater, just before the trailers roll. I can't be the only one who hates it. Before I go on about why I hate it–and I have several good reasons–here's a refresher on the ad:
There's no way you go to movie theaters, girl.
Imagine you're squeezing past people to get to your seat and you accidentally brush knees with Nicole Kidman. Yeah, that's never going to happen. She acts like she's always front and center with a bag of popcorn, but I wonder when was the last time she went to a theater if it wasn't required for a red carpet event. 1987? She most definitely has a home theater in her mansion so she can steer clear of us plebs, and you can bet it isn't courtesy of AMC.
"Somehow heartbreak feels good in a place like this."
What? No, Nicole, it doesn't. I'm not sure if she's talking about the heartbreak you see on screen or the idea of coming to an AMC movie theater after you get dumped and sobbing into your nachos while you watch Jackass Forever. Either way, I think we can all agree that heartbreak never feels good.
"Because here, they are."
She says in her epic voiceover, "our heroes feel like the best part of us, and stories feel perfect and powerful. Because here, they are." Now, I'm not complaining about the sentiment. Movies are great. I just can't tell if she's saying movies are perfect at the theater (agreed) or they're perfect specifically at an AMC. Which is debatable. And considering this is a promo for AMC, I'm betting she means the latter.
I have seen this ad dozens of times.
Please, AMC, for the love of the film gods, please retire this ad. It's been playing in my AMC for what feels like a lifetime. I don't need Nicole Kidman being overly sincere about movie theaters every time I want to watch a new Marvel movie. That minute of empty platitudes feels like a year at this point. I'm growing older and dumber every time it pops up on the big screen.