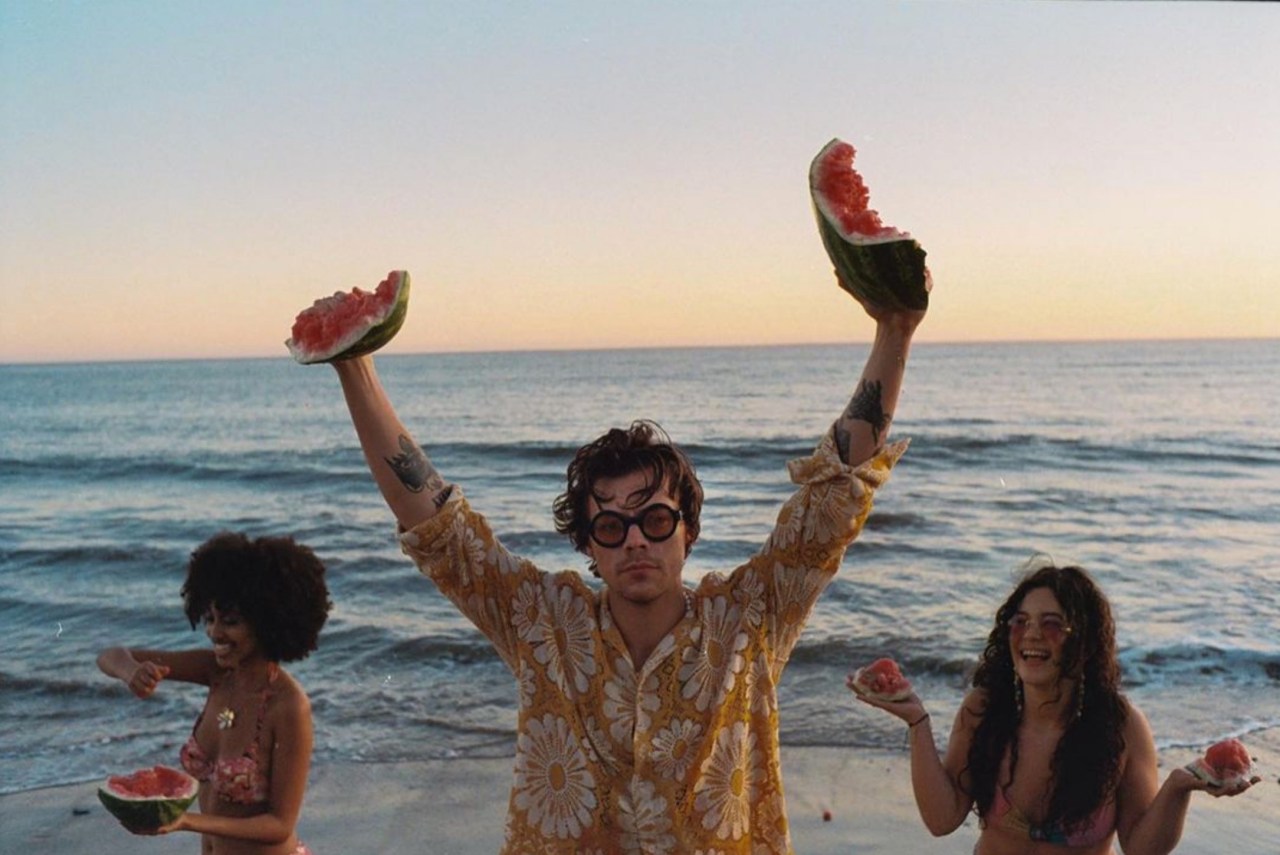 If These 10 Famous Men End Up With Career-Ending Controversies, I'll Lose All Faith In Humanity
Hollywood is full of celebrities who seem great at first glance, but end up being terrible. Ever since the #MeToo movement, we're thankfully getting a clearer picture of who's a scumbag. I'll happily avoid all past Kevin Spacey movies from now on.
Usually, the news of bad behavior isn't all that surprising. Then 2021 came along and John Mulaney let a lot of us down. His sudden relationship and pregnancy with Olivia Munn had us all collectively taking his wife's side in the divorce. With that disappointment, it got me worried for all the other celebrities we've put on pedestals for their wholesome public images. If any of these guys turn out to be bad, then I don't know what to believe anymore.
Paul Rudd
People Magazine rightfully named Paul Rudd the 2021 Sexiest Man Alive. I mean, just look at him! The guy is in his 50s and looks as good as he did seducing his step-sister in 1995's Clueless. Hotness aside, he seems like such a good dude. He even co-owns a candy store in Rhinebeck, New York with Jeffrey Dean Morgan called Samuel's Sweet Shop. You're top notch, Mr. Rudd.
Harry Styles
Imagine the total fallout that would occur if Harry Styles turned out to be trash. What's left of Tumblr would implode. He tells everyone to "Treat People with Kindness" while breaking barriers when it comes to fashion. Let's hope this walking treasure takes his own advice to heart.
Donald Glover
Maybe it was his sweet role as Troy in Community, his groundbreaking music video for This Is America, or his self-esteem-affirming singing in Magic Mike XXL, but it's hard to believe Donald Glover could do something reprehensible.
Keanu Reeves
When Keanu Reeves came back to acting for John Wick, the world collectively cheered. Beloved by all, his quiet personality and mysterious life have left fans in awe. With a tragic backstory of a lost baby and the death of his girlfriend, my heart aches for Keanu. We all truly want the best for this one.
Steve Carell
Sure, it'd be expected for Michael Scott to have a controversy–anyone remember Scott's Tots? But the Office character's real life counterpart is another thing. Steve Carell is loved by all and seems to have been free of any of the bad press a lot of other actors get. And considering he donated to the Minnesota Freedom Fund in 2020 to help bail out BLM protestors, it seems like he might just be a good person after all.
Bo Burnham
Something tells me Bo Burnham would hate to be on this list. He's expressed how much he dislikes celebrity culture in his special Make Happy. Still, after the absolute masterpiece that was Inside, it would be a tragedy if he turned out to be evil.
Jack Black
Most celebrities feel so untouchable–it's like they're from another planet. Not Jack Black! He seems like someone who could live right next door and invite you over to skateboard on his backyard half-pipe or play Pac-Man in his game room. If you haven't yet, check out his TikTok and YouTube channel.
Terry Crews
Many male celebrities ended up in the news during the #MeToo movement, but most were being called out and rightfully canceled for bad behavior. National treasure, Terry Crews, instead revealed that he was a victim. He ended up being one of the "Silence Breakers" for Time's 2017 Person of the Year. He said that "men need to hold other men accountable," and we agree.
Hugh Jackman
Hugh Jackman is all about breaking stereotypes. From big, burly, and buff as Wolverine to a soft boi crooner in many a Broadway and movie musical, he does it all. He's been happily married for 25 years and donates to a bunch of different charities. Please Hugh, be as awesome as you seem.
Tom Hanks
Tom Hanks is essentially America's dad. There are countless stories of people meeting him in real life and saying he's the sweetest guy in the world. He seems to love fans almost as much as he loves his longtime wife, Rita Wilson. If he turns out to be a bad guy, I've lost all faith in humanity.