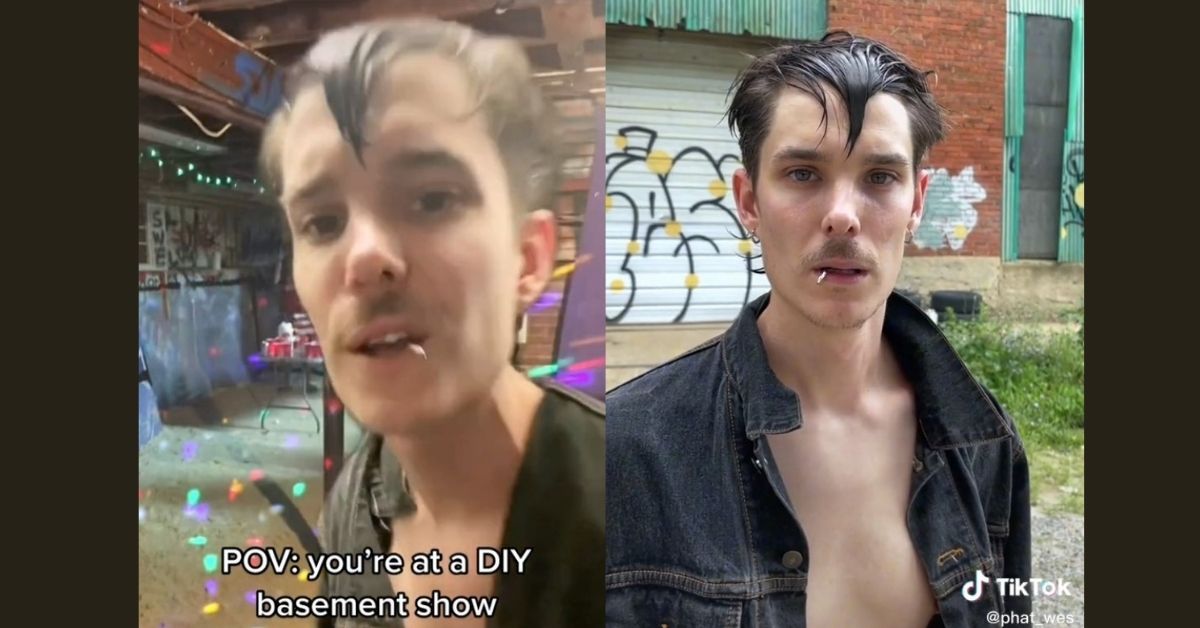 Updated on
'I'm Skunk, By The Way.' TikTok User @phat_wes Is Transporting Us Into The DIY Basement Show Of Our Dreams
Have you ever been to a DIY basement show? Yeah, me neither. And yet, when I met Skunk on TikTok, it all felt so real. I felt like I was meeting people I'd come across at concerts when I was a teenager. Of course, Skunk isn't real (unfortunately). He's just a character by TikTok user @phat_wes. But when you have a look at his ultra-endearing and funny skits as everyone's favorite music-loving weirdo, Skunk, you might just want to go to a DIY basement show IRL.
Picture it. You're in a basement of some rundown house downtown, watching a band you've never heard of as they play experimental rock music–if you can even call it that. The concrete is sticky and uneven, the bass is booming, and your generic plastic cup is full of warm beer. You look to your right and see a guy with his hair slicked forward. He introduces himself.
"I'm Skunk, by the way." And everything that comes out of Skunk's mouth is unexpected. He tells you about his pet opossum, Joanie Rotten. He invites you to a weird gettogether on the rooftop of the now-boarded-up local mall. And for some reason, even though he's a stranger, you feel safe with him. You hang out and quickly go on all sorts of wild and unexpected adventures.
Skunk is the creation of TikTok user @phat_wes, aka Wes Parker. Skunk quickly became a beloved character to those who've come across him on their FYP. As a result, we're now getting Skunk videos on the regular. Wes has now done over a dozen TikToks as Skunk, and there are no signs of stopping. Although the Skunk videos have been filling everyone's FYP for weeks, Wes currently only has 62k followers and nearly 2 million views. Judging by the rise in likes, it looks like he won't be a smaller TikTokker for long.
Wes doesn't just play a weirdly endearing music-lover–he's also a musician. According to his Instagram, he's a member of two bands: Camp Howard and Ruth Good. You can also listen to some solo music by Wes on Band Camp right now. (Spoiler, it's actually good.) That explains just how eerily accurate his character is. He's likely met so many people just like Skunk while playing shows at little local dive bars and cramped basements.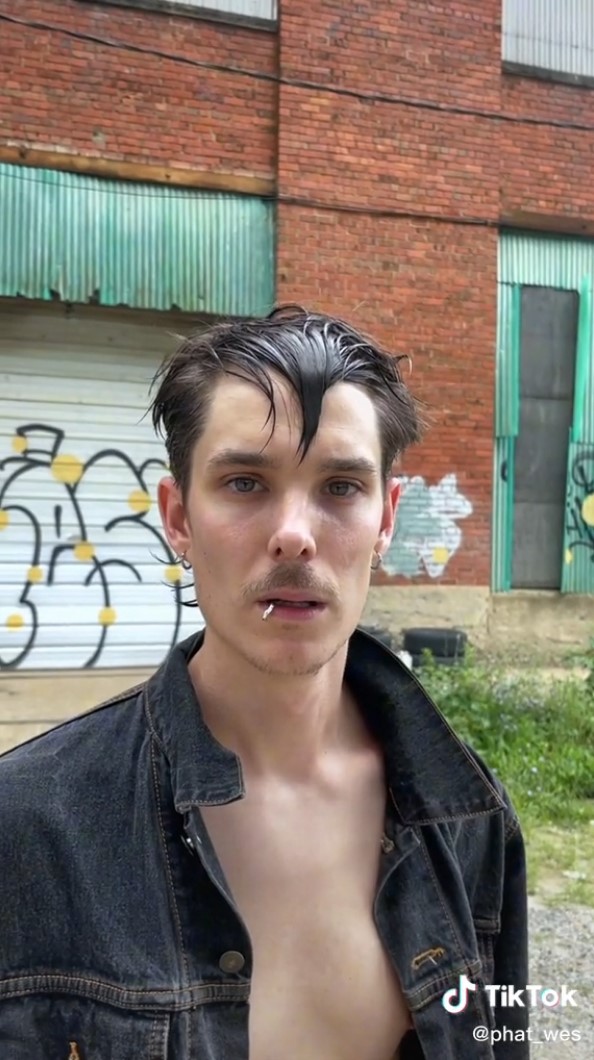 Love Skunk? If you've got a little money to spare, you can order a Cameo from Wes to get a Skunk shout-out. Or just hang around his TikTok long enough and you'll get another intro from your favorite underground music weirdo, Skunk.