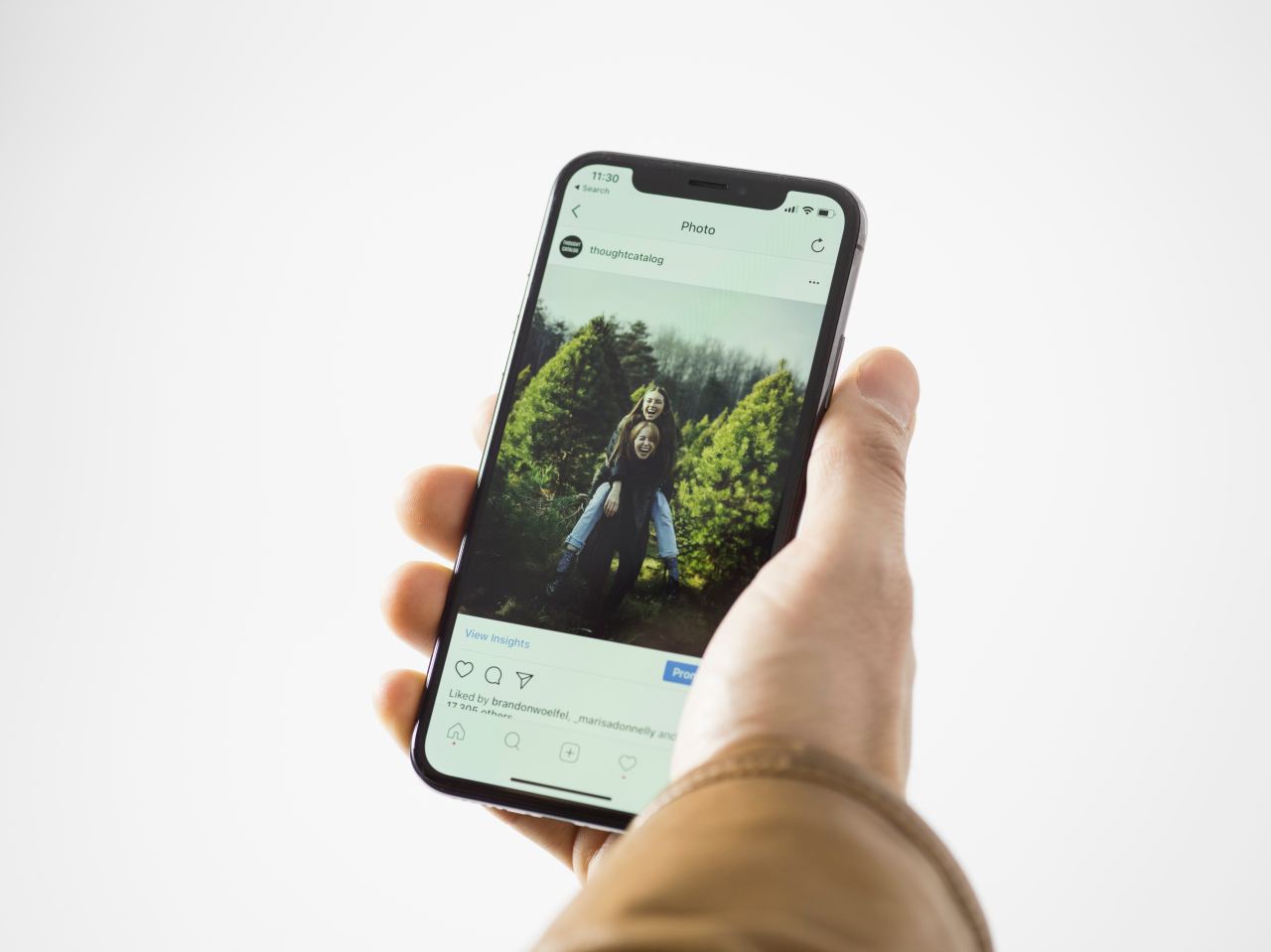 Updated on
12 Instagram Insights For Brands In 2019
In the age of technology, social media is everything. Today, millions of users look to Instagram for brand recommendations, company legitimacy, and aesthetic inspiration. When curating and developing your Instagram for a brand, it is essential that you keep your purpose and goal in mind. What are you trying to accomplish with your Instagram page? What goal do you have for a specific post or Instagram story? These questions are essential as you work to gain followers, find your voice, and grow your social media influence.
User Generated Content Insights
1. Use the strength and diversity of your followers to your advantage. This is best done by focusing on User Generated Content (UGC). Through these UGCs, you will be able to build a loyal fan base around your brand, drive visitors to your site, show your community you care about their voice, and generate an affordable marketing system. It is important that you incentivize followers to follow you and clearly define your value proposition (i.e. What are you offering? Is it humor, giveaways, deals?). It is also important that you work out how you want to incentivize posts. Do you want to incentivize followers to post about your product on their own accounts or incentivize them to interact with your account (i.e. commenting or 'tagging a friend below' ect). An example of this is Tangle Teaser's clear value proposition that offers humorous content as well as good deals.
Pro-Tip: Find that sweet balance between UGC and your products shots. With this balance, make sure you are intentional. "UGC isn't a sales pitch — you need to think of it as a stand-alone piece of content that can really be of benefit to your audience." (Later)
2. Take time in planning and implementing new and creative UGC initiatives. Be bold and original when it comes to inspiring this content and actively design fun social media campaigns that can help prompt a wave of responses. Think of it as you want to try to make someone else do your marketing for you. Put in a good and original idea and have followers get excited about it. Ex. Lush Cosmetics does a phenomenal job incentivizing followers to interact with their face products and post about them on their own accounts.
3. Post and share not only your followers interaction with your product, but their reviews as well. It's important to show your followers and future followers that others think highly of your product. Also, look to strategize HOW you can generate more reviews to pull from (i.e. social media campaigns that prompt your followers to post reviews of your product for a chance to win 'X'). Running a successful Instagram also involves building a strong relationship with your followers. This includes generating customer service on your account, responding to your followers direct messages and comments, and liking their comments. This, as a whole, will help show a positive relationship with your followers as well as build company credibility. Think of it like this, if you want to use your platform to communicate with customers, they will want to communicate back to you. Be on top of this communication. An example of this is the Jewelry brand Iz&Co, who shares real-life follower and client engagement stories as part of their UGC strategy.
Instagram Posts Insights
4. Find the strength in different perspectives, regardless of whether you are pulling from a UGC or your products shots. You want to try to cover as many unique voices as you can and allow different followers to see themselves in your account.You have as much air time as you want to create for yourself. That is why you want to demonstrate inclusivity and embrace diversity in your posts as well as include different ways to represent yourself. By showing that you are multi-fascidad, it will help to communicate your commitment to inclusion. Ex. Anthropologie does a great job shooting with models of various races and body types. Thinx also does an incredible job promoting diversity and empowerment.
5. Create a community with your posts. Whether your product is something tangible like sunglasses or something intangible like quotes, you want to design your product to unite all of your followers. Before you can truly utilize UGC, you want your brand to be something people want to repost and be reposted by. Quickly try to build up clout so your followers feel that it is cool when you repost them. Part of building this reputation is doing different things that will attract attention and build trust. Ex. Jet does a good job creating community and unity in their posts.
6. Hashtags, hashtags, hashtags. Hashtags are important to connect your posts with searchable words that can lead followers to find your posts. Apps like Hashtag can help you generate many hashtags for your post and attract new followers. You can also utilize hashtags to help with a social media campaign or UGC initiative. Ex. Summer Fridays, a clean skin care line, launched an Instagram Campaign where they asked followers to post a photo at their pop-up store, tag them, and then include the hashtag #pleaseccme.
Instagram Stories and Highlights Insights
7. Never underestimate the importance of your Instagram stories. When creating stories, choose colors and aesthetics that are thoughtfully crafted and clean. Think along the lines if YOU would screenshot that story to save for inspiration for your own style. Try to post on your page and include in your story at least 4 times a week and share 2-3 stories a week. For best results, generally post between 11am-1pm, but timing isn't critical to results.
8. Strategize with your highlights. Be direct and purposeful. You don't want your highlights to be a word vomit of information. How else could you highlight anything? Remember that they are called highlights for a reason and treat them as such.
Pro-Tip: Don't neglect the aesthetic of your highlights as well. You want it to be cohesive and put-together. Consider your brands, colors, professionalism, and purpose. Ex. Quote Catalog utilizes black and white highlight cover and Glossier uses of all plain white covers for their highlights. This consistency creates a chic and professional layout.
9. Focus on engaging ways to present material on your Instagram stories. Think outside of the box and craft stories that are not only beautifully designed, but are also to the point. With stories specifically, followers tap quickly, so you want to make a great impression with your post off the bat. Check out Over for easy-to-use tools as well as stunning backgrounds that are easy to edit and make your own. You can edit colors, fonts, images, and so much more on the app.
General Insights
10. Teamwork makes the dream work. Look at ways you can collaborate with other brands or influencers. Not only will this expand your follower base, but it will also help diversify your brand and your UGC. At the beginning, sometimes it is also smart to consider sponsorships on Instagram to help boost your brand on Instagram user feeds. It is also important to consider Instagram analytics in managing your brand as it will provide data-tracking services that will give you helpful information for future posts. While Instagram already has built in Insights for business profiles, here are other Instagram analytic tools you can use.
11. Keep it genuine. Post pictures and stories that speak to you. When in doubt, put yourself in your followers shoes. If you saw your post, what would you think? Is it too messy or overwhelming? Is it too plain? Trust your gut and keep your aesthetic cohesive and thoughtful. Make sure you also decide what your Instagram 'voice' is and keep in consistent. The importance of this is that you want to sound like one human being and associate a tone with your brand. Bulletin does a great job keeping up with a consistent voice and sharing sassy and funny posts.
12. Make sure you keep your followers wanting more. Similar to life, Instagram is about balance. You want to consistently post content to keep you followers engaged, but you don't want to spam your followers in the process. Keep you content meaningful and important. Don't post just to post, but post to ~share~. With running an Instagram, it is important to know WHY you are posting and understand the impact you hope to have with your posts. Ask yourself questions like: 1) Do you want more exposure?, 2) Do you want your followers to purchase through your post?, and 3) Do you want to share a deal?. All are essential considerations in this process. Finding that balance is key and will help you create an account that excites and intrigues your followers with your new material. [cw-mark]