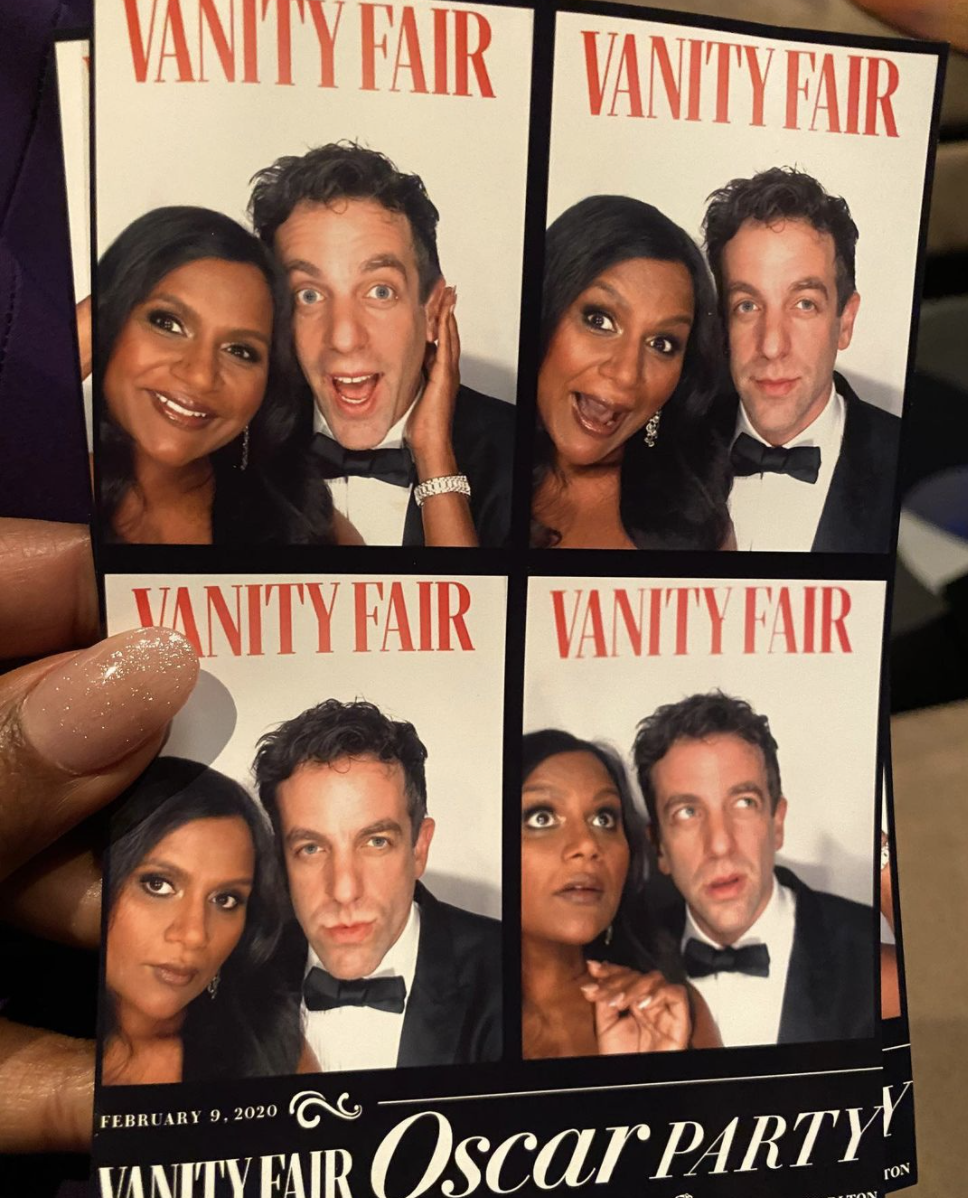 Mindy Kaling And BJ Novak Prove That You Absolutely Can Be Friends With An Ex
I, like many other mentally ill hopeless romantics, have been in denial about the relationship status involving Mindy Kaling and BJ Novak. The Office alums dated on and off throughout their time on the workplace comedy before calling it quits for good in 2007. Despite the split, the two have remained incredibly close friends, so much so that Novak is the godfather of Kaling's two children Spencer and Katherine.
But the Internet being the Internet began to speculate that Novak was actually the biological father of Kaling's kids, which NGL, I definitely liked the idea of. However, in a recent interview with Marie Claire, Kaling addressed the online chatter:
"It doesn't bother me," Kaling told Marie Claire regarding the rumors. "He's the godparent to both my kids—and they have such a great relationship—and so far [the rumors haven't] affected my happiness at all, it hasn't affected my kids or BJ."
So, I guess that's a no. But after taking some time to process the true reality of the situation, that Novak and Kaling were not involved romantically, I began to realize I was focusing on the wrong love story.
Because the real love story is the fact two exes had so much love for each other that it was able to transcend into true and everlasting friendship.
And in this way, I'd like to think that love got another chance. Because maybe love never really left Novak or Kaling when they broke up. Perhaps sometimes love just changes shape. And even though their relationship looks different than they probably thought it would, I'd like to believe that's okay. After all, just because things could have been different doesn't mean they would have been better.
Novak and Kaling's relationship became what it was always meant to be. They were meant to fall in love first and then? They had to let go to make room for something healthier for both of them: friendship.
"It isn't the thing that people sometimes think it is," Kaling said during a 2019 interview with CBS Sunday Morning. "But he's really part of my family now, which is great. Even though that's less of a sexy characterization of our relationship, I think it's a deeper and a closer one."
Romantic soulmates are real and just as important. After all, Kaling and Novak are proof.