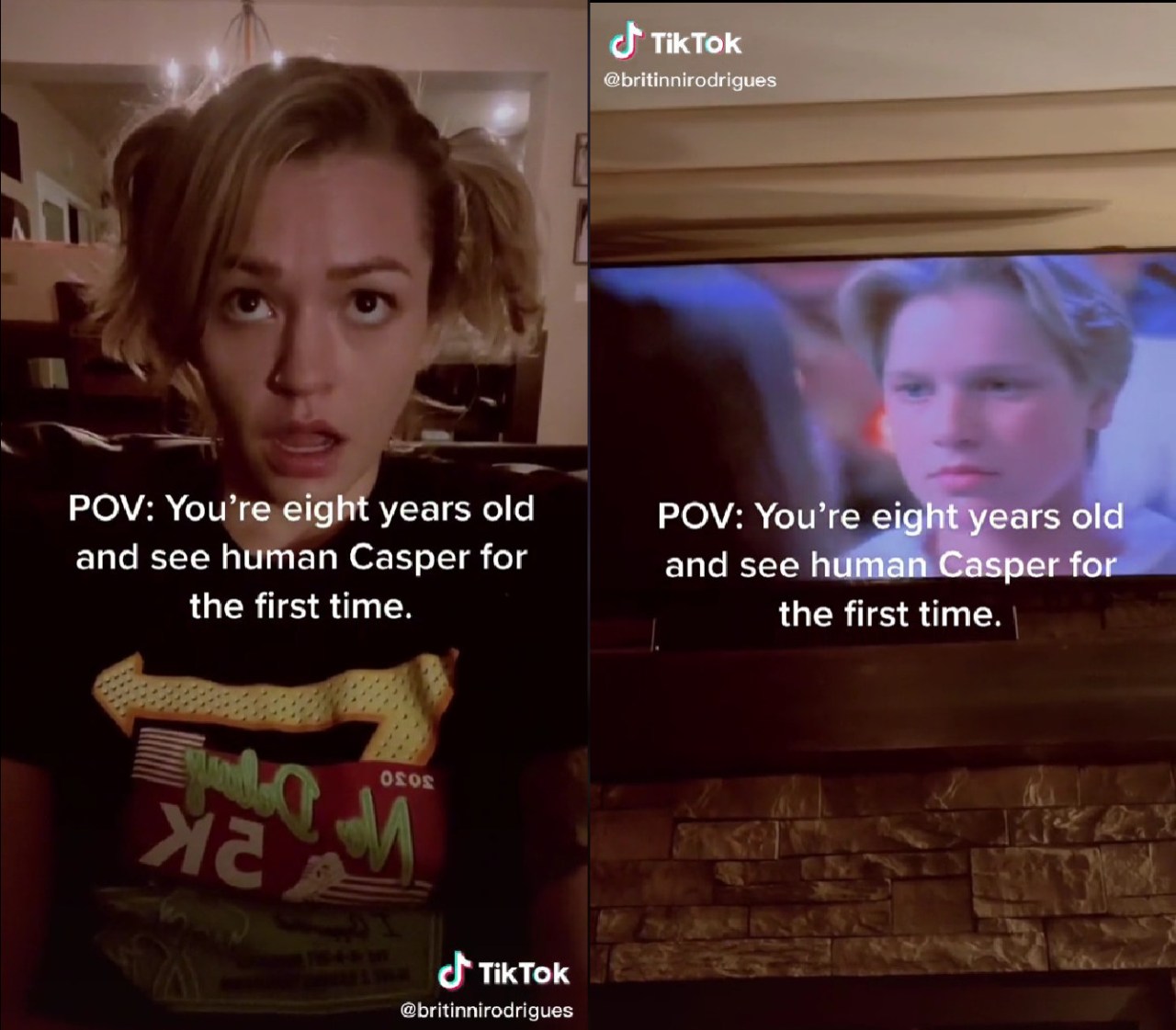 People Are Sharing Their Sexual Awakenings On TikTok To Taylor Swift's "Wildest Dreams"
Do you remember your sexual awakening? You were probably watching a movie and suddenly realized you were attracted to one of the characters. Puberty, commence! I can look back on a lot of those moments, but one of my favorites was foxy Robin Hood from the animated Disney movie–and I'm not ashamed to admit it.
Well, people on TikTok are sharing their sexual awakening moments to Taylor Swift's "Wildest Dreams," and their videos are going viral. They're bringing viewers right back to the moment when they thought, "Uh oh, I'm feeling something new."
Britinni and I have this one in common. Devon Sawa was one of my major crushes as a kid, and that includes his very brief moment as live-action Casper the Friendly Ghost in 1995's Casper. "Can I keep you?" Yes, you can. I may have had several pictures of him tacked to my wall as a pre-teen.
Sexual awakenings can come from some surprising sources, including animated movies like Atlantis. I'm not going to lie, Milo can get it.
Guys Are In On The Joke As Well
While the bulk of the TikToks for this trend have been made by women, the guys are getting in on this as well. And they have just as weird sexual awakenings as we do.
Anthropomorphic animated chipmunks? For these guys, it's a "yes, please." Eleanor, Jeannette, and Brittany from Alvin and the Chipmunks: The Squeakquel got them feeling something.
Of course, you can't have any trend without guys talking about how much they love Ryan Reynolds. It's a requirement at this point. I have a feeling this trio jumped on the bandwagon more as a joke than an actual admission of a sexual awakening, but we're here for it anyway.
Some Of The Celebs Are Even Responding
The danger of hopping on this trend is that one of your childhood celebrity crushes could actually see your video. TikTok is full of active celeb accounts after all. Well, that fear is coming true for some.
TikTok's NovaLively posted here own version of the trend, this time showing a scene from 2003's Peter Pan. Soon after, Jeremy Sumpter, Peter Pan himself, stitched her TikTok reacting to the POV of her sexual awakening. It's fully awkward, but also how sweet is he?