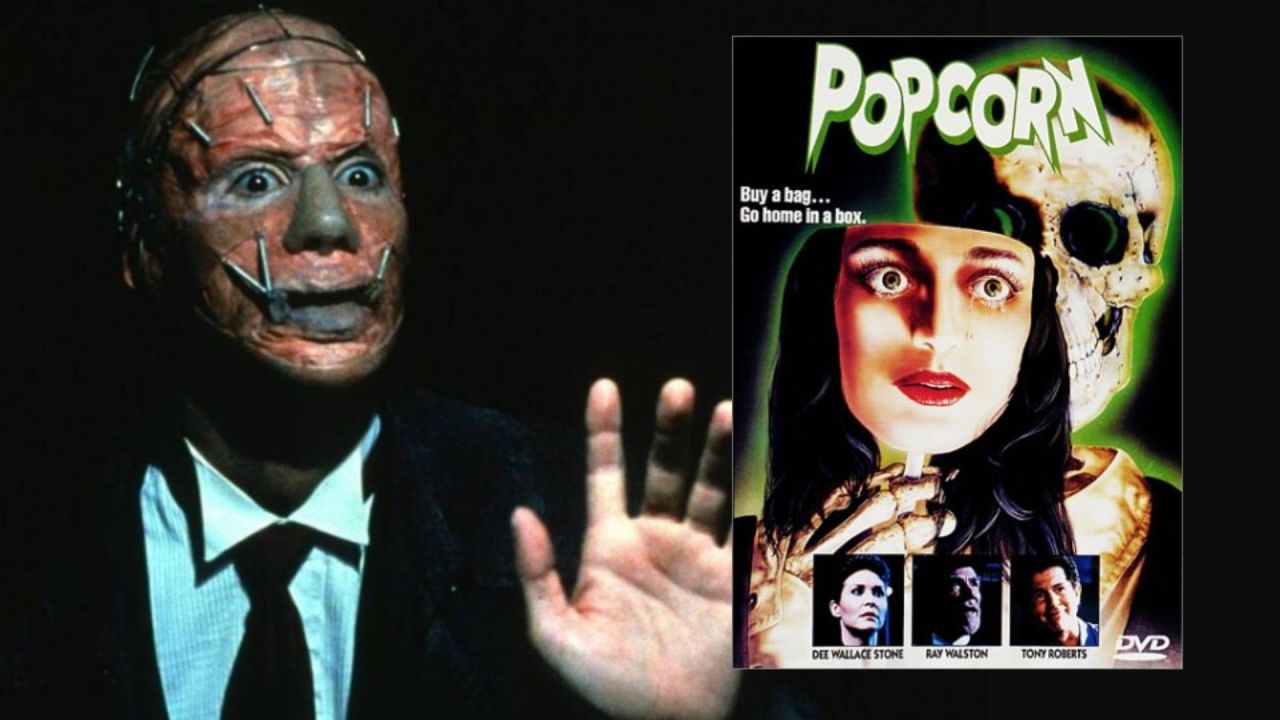 'Popcorn' Is The Horror-Loving Slasher Movie Everyone Forgot About
Do you remember Popcorn? No, not the savory treat best eaten covered in butter-flavored oil. 1991's Popcorn was a slasher movie focused on the wonders of the theater-going experience. It had movies within a movie. It had a Leatherface-style killer who was really good at ventriloquism. It had a terrible box office run and basically flopped. That's probably why you've never heard of it. But considering it has an okay audience rating at Rotten Tomatoes with a 41% and some fans (like me) loved the movie, maybe Popcorn shouldn't be relegated to the trash like stale leftovers.
Leave it to film students…
In Popcorn, set in California, a group of film students are looking for a cool idea for a group project. Affable Toby comes up with the idea to hold a movie marathon at the local theater. The triple feature would show old B-movies (fictional for the Popcorn universe) and use gimmicks to get people in seats. There's a 3D mosquito monster movie, an electrified sci-fi stunner using shockers in the seats to buzz viewers, and a smelly movie using Odorama to make the audience feel like they're really there.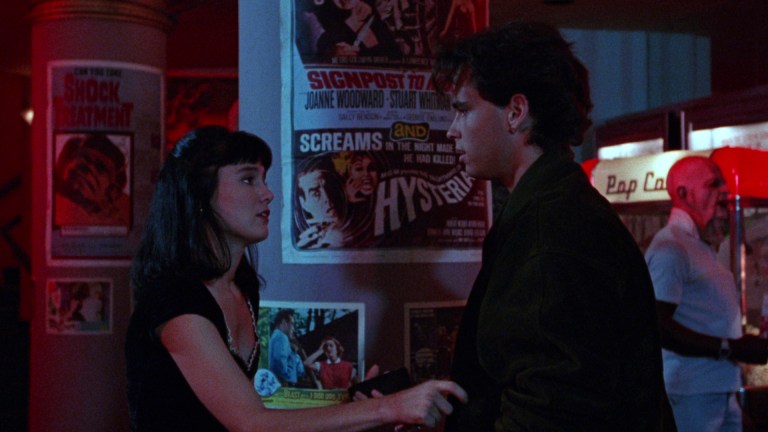 It's a great idea and everyone's on-board. The only problem is that fellow film student Maggie has been having some terrible nightmares. She dreams of being chased by a killer, but in true film student fashion, she starts planning a film version of her dreams. But when the crew goes through some old tapes they find, she comes across Possessor, a movie that looks an awful lot like her nightmares. In fact, when the filmmaker was filming the final scene, he closed off the theater and set it on fire, killing the audience inside.
Now someone has their sights set on the film students' movie marathon, and they want to recreate the fire of the final scene of Possessor. Will they get the chance?
Casting issues were a pretty big deal for Popcorn.
Casting can make or break a movie. In many ways, the cast list is killer for Popcorn. It has everyone's favorite movie mom, Dee Wallace (ET, Cujo, The Howling). Toby's played by the late Tom Villard, who was one of the few out film actors in the early '90s.
But maybe one of the reasons why Popcorn tanked was because of the casting problems that plagued the making of the film. They originally had Amy O'Neill (Honey I Shrunk the Kids) cast as Maggie. They filmed with Amy for three weeks before a major shake-up. They replaced directors and got rid of Amy with no real explanation for why. They replaced her with Jill Schoelen (The Stepfather, Cutting Class) and had to refilm some scenes to make it work. It made for a disjointed movie for sure. We'll never know if Amy's version would have been better.
The end of a horror era.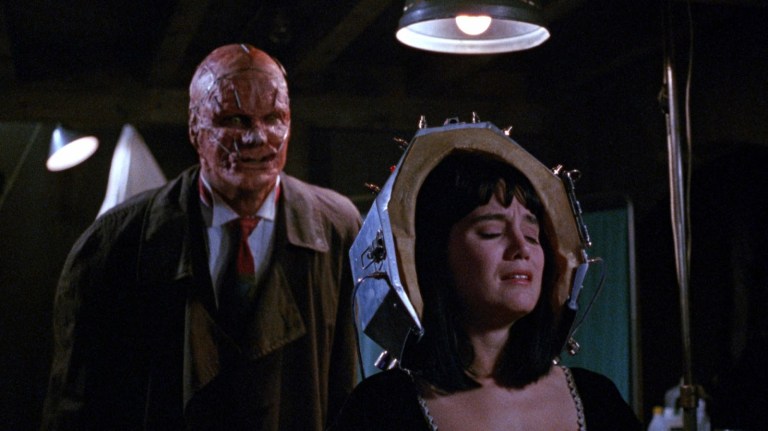 Probably the biggest reason why Popcorn flopped was the era. By the early '90s, the campy slasher horror movies that were the hits of the '80s were now growing stale. Sure enough, the early '90s would usher in an era of slasher-hate that would only be cured by the irreverent meta-humor of Wes Craven's Scream in 1996. Audience's were sick of the style of Popcorn. Perhaps if it would have come out five years prior, it would have gotten the love it deserved.