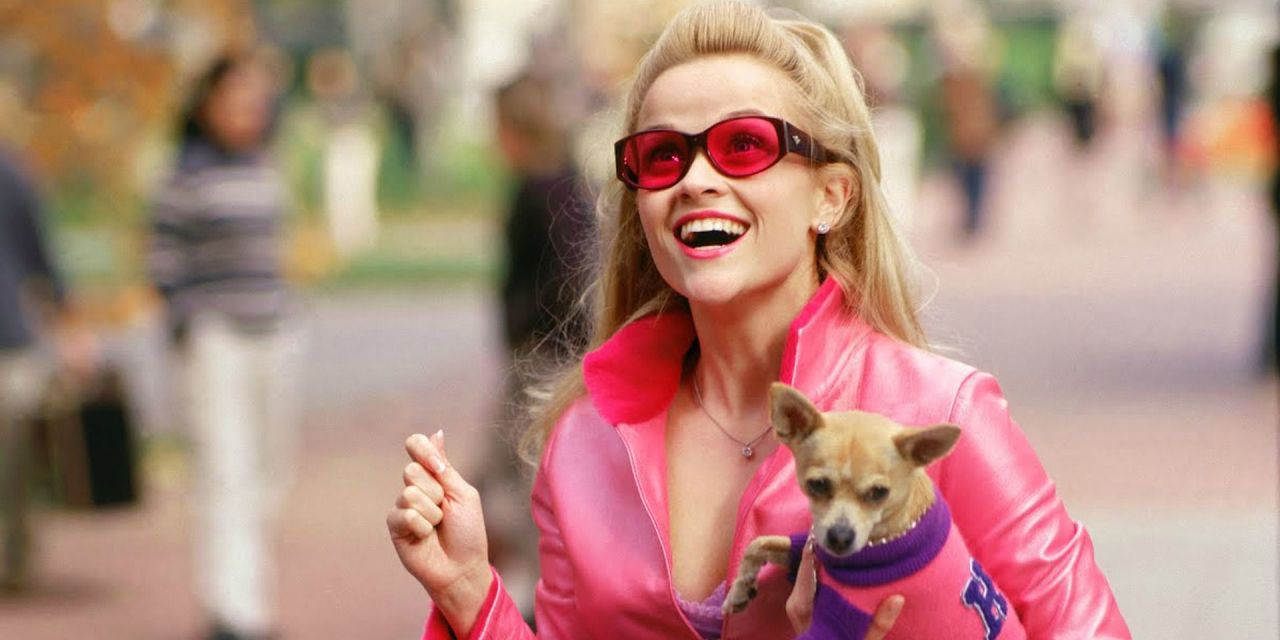 Reese Witherspoon Teased 'Legally Blonde 3' And Here's Why We're HYPED
We've been bending and snapping for the last two decades, new generations growing up knowing the majesty that is Elle Woods and her feminine grasp of the legal system. Legally Blonde (2001) captured the hearts of literally everyone and went on to spur a sequel and a successful Broadway musical. While Legally Blonde 2: Red, White and Blonde wasn't the amazing follow-up we all hoped it'd be, that hasn't stopped fans from wishing for a third in the series. Guess what, superfans: Legally Blonde 3 is in the works! Reese Witherspoon and Jennifer Coolidge have been talking about the upcoming movie, so get your bodies ready for the hype train.
Reese Witherspoon And Jennifer Coolidge Are Back, Baby!
Of course, you can't have Legally Blonde without Elle Woods and Paulette. No need to worry: Reese Witherspoon and Jennifer Coolidge will be back. Reese said in a recent interview with Backstage that "it's a lot of me and this lady, [Jennifer Coolidge].That's all I have to say!" No worries that their roles will play background to a new Elle Woods then. We can all breathe a collective sigh of relief!
We Need Elle Woods Now More Than Ever
Imagine what Elle Woods would have to say about Texas and the current fight for reproductive rights all across America. Judging by the above scene from the original, she'd likely go to the mat for us. Mediocre white men in power would be quaking in their boots.
They've Had 20 Years To Get It Right
It's hard to admit, but Legally Blonde 2 wasn't it. It lacked the heart that the original was positively dripping with. While Elle Woods of the first movie had the perfect balance of ditzy femininity and serious intellect, the sequel leaned way more into the ditzy attitude. Newsflash: Elle isn't dumb. One reason why they might have royally screwed up that sequel is because it only came two years after the first. If they needed more time to get it right, that's great news. It's been 20 years since Legally Blonde, so there's no excuse for a poor third act.
It's Co-Written By Mindy Kaling And Dan Goor, Thank God
Because we don't want a repeat of Legally Blonde 2, the new sequel needs some high-quality writers–and they've got 'em! Raise a glass of pink champagne to Mindy Kaling, veteran comedy writer, for taking up the helm as co-writer of the Legally Blonde 3 script. If that wasn't enough, it's also got Dan Goor on the list. He wrote episodes of Parks and Recreation and Brooklyn Nine-Nine. How about the writer for 10 Things I Hate About You, Karen McCullah? Yep, it's got her, too. With this trio it has to be a success, right?
Reese Is Talking About It In Interviews, Which Is A Good Sign
There are always deals being made in Hollywood. While there have been rumblings about a Legally Blonde sequel for years, it doesn't mean much until the people involved start talking about it officially. Good news: Reese Witherspoon has been spilling the beans. Check out her interview with Jennifer Coolidge for Backstage to get all the behind-the-scenes details before the film's 2022/2023 release.