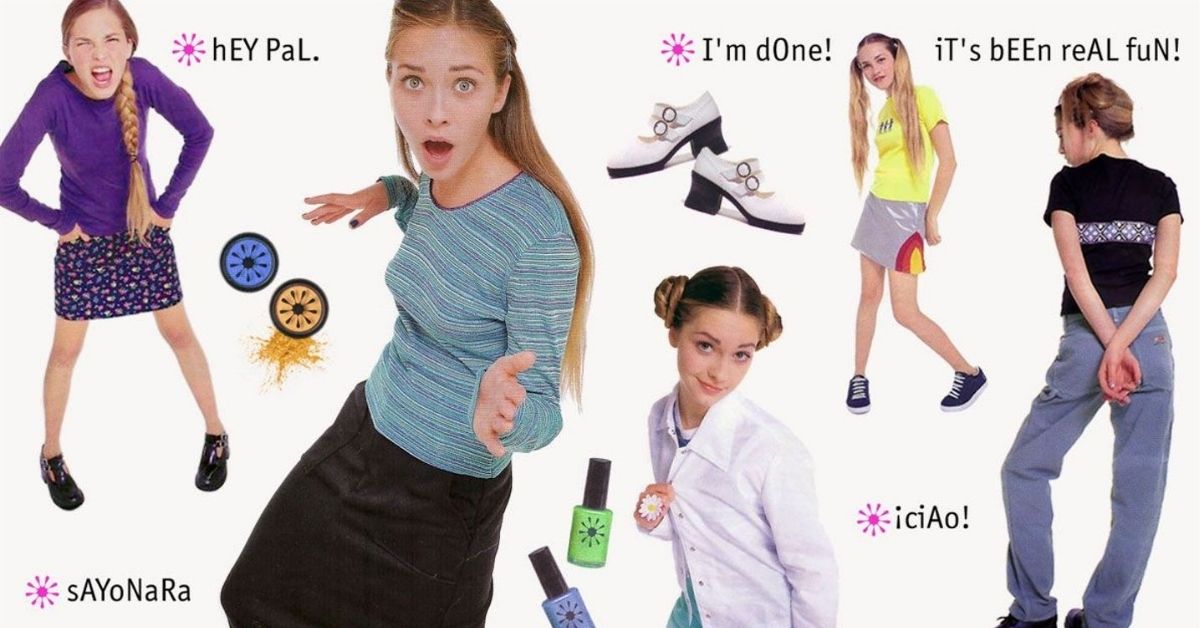 Updated on
Remember dELiA*s? Surprise! The '90s Fashion Brand Still Exists. Kind of.
I first came across the bright colors and trendy fashion of dELiA*s (and its annoying-to-type name) in an ad at the back of a magazine, YM. You could write to them and get on a mailing list to receive a catalog of cool '90s fashion. No website. An actual physical catalog sent to you in the mail. Platform sandals, tiny tank tops with ultra-thin spaghetti straps, neon see-through plastic jackets: dELiA*s/Delia's had it all. I was hooked, and so were most girl in the '90s and '00s.
Whether you're feeling nostalgic or you're too young and missed out on dELiA*s' heyday, you'll be happy to know that the brand still exists–kind of. But first, let's embrace the '90s aesthetic with a look back at what made dELiA*s so cool.
A Look Back at the '90s, Courtesy of dELiA*s
Before everyone was buying their trendy clothes on the Internet, there was the dELiA*s catalog. Filled with teen girls sporting the best '90s fashion, all you had to do was call the number and order what you wanted over the phone. Easy!
They kept the annoying mix of lower- and uppercase letters throughout the catalogs. "sAYoNaRa!" Of course, we all thought it was so cool at the time. That's probably why we ended up using mixed-case messages in AOL chatrooms. No one could handle our coolness.
If you think back on '90s fashion, there are some staples that everyone had in their closet. Chief among them: maxi skirts. They were just slack tubes of soft jersey knit or stiff nylon, often kept low slung on our hips with a convenient drawstring. And you always had a shirt that fell just above the waistline for a little peep of skin when you reached up to adjust your scrunchie.
Of course, you can't forget the wide leg jeans. Honestly, the width of dELiA*s pants above are pretty tame when you compare them to the yards of fabric you'd get with the old-school JNCO jeans of the time.
One great thing about old dELiA*s was their mix of masculine and feminine clothing. Whether you were a "girly girl" or a "tomboy," you could fill your wardrobe with their mail-order '90s vibes.
Unfortunately, the majesty that is dELiA*s couldn't last. The company (as we know it anyway), ended in bankruptcy in 2014. Kind of. Luckily, the dELiA*s brand has since been revived as a sub-brand of another popular retailer.
dELiA*s by Dolls Kill
Considering that '90s fashion has seen a major comeback in recent years, and Millennial nostalgia is at its peak, it's no surprise that clothing company Dolls Kill wanted to resurrect dELiA*s. They began licensing the brand back in 2018 and continue to release 90s-inspired clothing under the name dELiA*s by Dolls Kill.
And wouldn't you know it? Maxi skirts and wide leg pants are back in! If your nostalgia is calling to you, check out more of the dELiA*s by Dolls Kill collection.