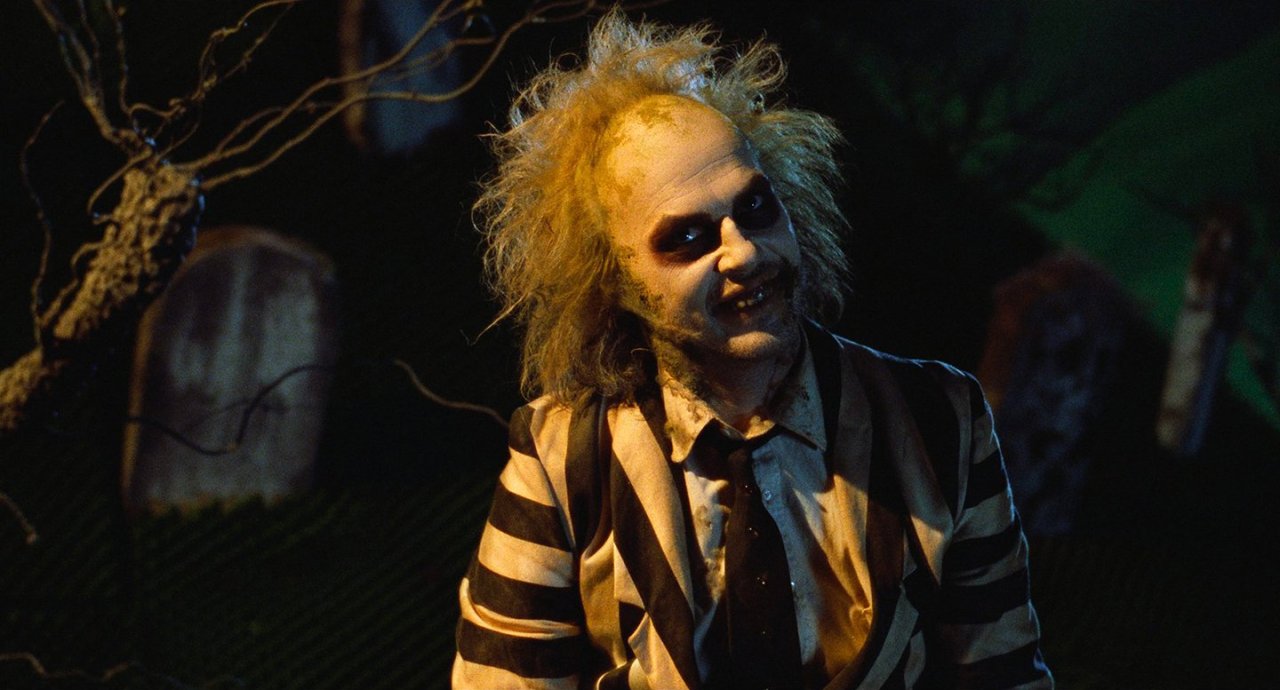 Stream These 14 Scary Movies If You're Too Much Of A Wimp For Horror
Are you afraid of scary movies? Do PG-13 horror movies make you hide under your blanket? Does even Harry Potter give you nightmares? If you're looking to toughen up or broaden your horizons, there are spooky movies that I think even a major horror wuss will like. And best of all, you can stream them right now. So grab your popcorn, turn on the lights, and start watching some spooky flicks. They start easy and get scarier as you go down the list. Can you make it all the way to the end?
Louise isn't cool. She doesn't have the popular friends and she hasn't gotten the guy. But when she realizes her witch powers on her 16th birthday, she's suddenly getting everything she wanted. It's wish fulfillment to the extreme. Teen Witch is about the most quintessentially '80s movie you will ever see. Think big hair, pastel clothes, and so-bad-it's-good white people rap scenes.
Watch Teen Witch on Prime Video or free on the Roku Channel.
Hocus Pocus (1993)
A virgin lights the Black Flame Candle and summons the Sanderson sisters, three puritan-era witches bent on sucking the souls from Salem's children. If you haven't seen Hocus Pocus, what have you been doing with your life? Watch it now so you're ready for the sequel coming in 2022.
Watch Hocus Pocus on Disney Plus.
The Nightmare Before Christmas (1993)
Watch as Jack Skellington, the king of Halloween Town, discovers Christmas. He wants to participate, so he kidnaps Santa and attempts to take his place. This Tim Burton stop-motion animated movie isn't just for Hot Topic trendsters. Who knows–you might end up with a Oogie Boogie tattoo after watching this.
Watch The Nightmare Before Christmas on Disney Plus.
Once Bitten (1985)
Did you know that Jim Carrey was in a vampire-themed horror comedy? Well now you do! Jim's a virgin and he hates it. His lame friends drag him out to a club to help get him laid and he meets a gorgeous older woman in the process. The only problem is that, well, she's a vampire. And she wants to make him a vampire too, much to the chagrin of his sweet virginal girlfriend. Watch this one for the awesome '80s dance fight.
Watch Once Bitten on Prime Video.
Monster House (2006)
It's Halloween and DJ, Chowder, and Jenny just want to have fun and go Trick or Treating. Unfortunately, something spooky is going on in the weird house across the street. Just because something's animated, that doesn't mean it's only for kids. Monster House is a great example of a movie that's perfect for people of any age. You can probably thank writer Dan Harmon for that.
Watch Monster House on Netflix.
Beetlejuice (1988)
Adam and Barbara are recently deceased and now a new family is trying to move into their house. They want to scare them away, but are having a rough go of it. They're just too sweet, so they enlist the help of haunting expert Beetlejuice. Yeah, that's a big mistake. This movie is a classic for a reason–because it's a masterpiece.
Watch Beetlejuice for free on the Roku Channel.
The Monster Squad (1987)
Now we're getting to movies that can actually be called "horror." Sean and his friends, who call themselves The Monster Squad, are the only ones who can prevent Dracula and his monsters from taking over the world. Well, with the help of Scary German Guy, who turns out to be nice and helpful. If you've ever heard the quote "Wolf Man's got nards," now you know where it came from.
Watch The Monster Squad with a Showtime subscription.
Gremlins (1984)
Horror meets Christmas when Billy's dad brings him an interesting gift. He's got a Mogwai, an adorable animal named Gizmo. Unfortunately, the rules for keeping Gizmo safe and happy are a little too strict and, when he gets wet and is fed after midnight, all hell breaks loose. The town is now full of gremlins and Billy has to save everyone from these murderous monsters.
Watch Gremlins on Netflix and HBO Max.
Sleepy Hollow (1999)
Johnny Depp plays Ichabod Crane, and he's in town to try to solve some grisly murders. It turns out it's all thanks to the Headless Horseman, and he's taking off the heads of the important men in town. Of course, Ichabod can take a break from the case to fall in love with Christina Ricci. This movie is very Tim Burton.
Watch Sleepy Hollow on AMC Plus.
Sarah is new in town and having a hard time making friends. The only ones giving her the time of day seem to be a little weird. It turns out that they're witches, and they want Sarah to join them. Time to watch the sole reason why so many teens in the '90s got obsessed with Wicca.
Watch The Craft with a Starz subscription.
What We Do in the Shadows (2014)
If you normally find vampires scary, this is a good gateway into the genre. It's a horror comedy mockumentary about a group of vampires living as roommates in modern day New Zealand. It's hilarious, all thanks to writer/directors Taika Waititi and Jemaine Clement. There's some blood, but it's honestly not too bad. Do yourself a favor and watch this.
Watch What We Do in the Shadows for free on Hoopla or Kanopy.
Tucker and Dale vs. Evil (2010)
Tucker and Dale just want to spend their vacation in their new cabin, but these college students just keep accidentally dying. It's not their fault! Ask anyone who watches a lot of horror and they'll all tell you this is the best horror comedy ever made. It's even got a nice romance if you're into that. Sure, it can be gory, but it's worth it if you can handle it.
Watch Tucker and Dale vs. Evil for free on Hoopla or Kanopy.
The Lost Boys (1987)
A full horror movie on the list? Not a horror comedy? Your eyes aren't deceiving you. If you've made it this far down the list, I think you can handle The Lost Boys. This classic '80s vampire flick finds Michael and Sam moving to a new town. Unfortunately, the brothers have ended up in a city overrun by cool vampires bent on making Michael one of them. Watch it, you can handle it.
Watch The Lost Boys on Netflix.
Attack the Block (2011)
This one leans a bit more sci-fi than horror, but it can still be hella spooky. A group of hoodies are causing trouble in their urban London apartment block, but things get dicey when furry black aliens start raining down from the sky. It's up to them to protect the block from the aliens, all while steering clear of a local gang leader and the police. It's at the bottom of the list because it can be genuinely scary at times, and even has a handful of jump scares. If you watch this and love it, it's time to start accepting the fact that you might be a horror fan.
Watch Attack the Block with a Starz subscription.