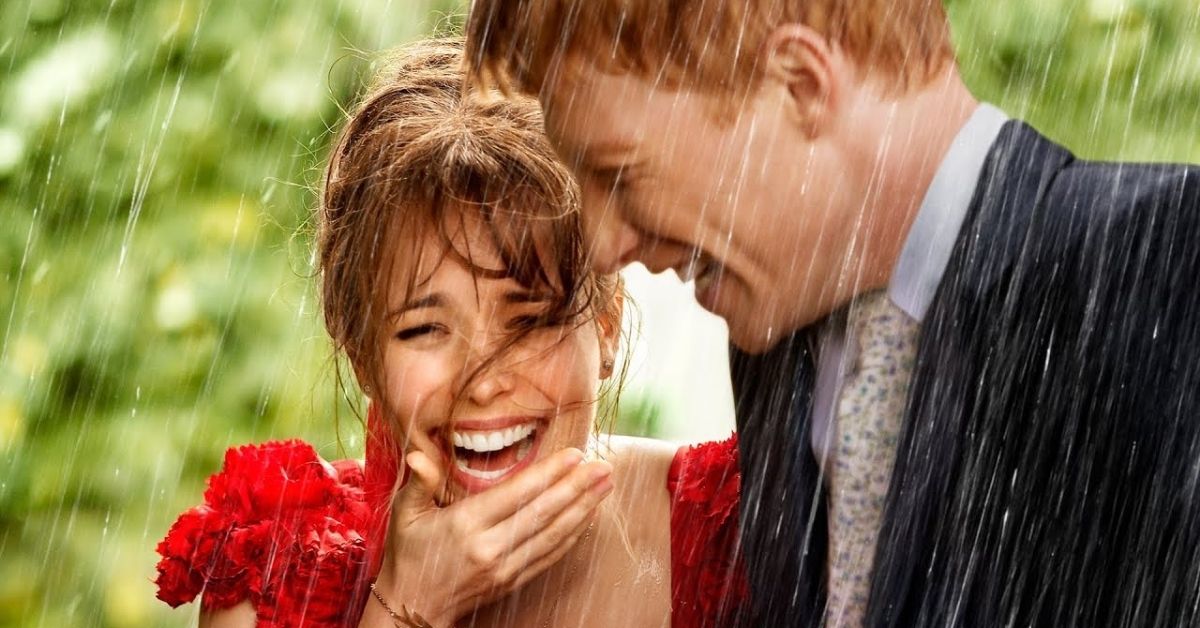 The 12 Best Romantic Comedies On Netflix You Can Watch Right Now
Sometimes you just need a pick-me-up in the form of a sappy sweet romance. Let the masters of rom-coms lull you into a feeling of contentment, hoping you might end up with an adorable meet-cute just like your favorite characters. If you're in the mood for a romantic comedy right now, it can be difficult to sift through the trash. After all, not all of them are gems. If you've got a spare evening and want to watch something good, check out these awesome rom-coms you can watch on Netflix right now.
Always Be My Maybe (2019)
Some Netflix Originals just plain suck, but that's not the case with Always Be My Maybe. It features great performances by Ali Wong and Randall Park as lifelong friends who haven't quite figured out yet how perfect they are for each other. The movie is fun and sweet and Park's band is absolutely killer. This movie features an A-list cameo you aren't going to want to miss.
The Sweetest Thing (2002)
Here's a hidden gem in the form of a classic rom-com. Cameron Diaz's Christina meets a hot guy in a bar as he celebrates his brother's impending wedding. They hit it off, but the night ends without a hookup or even a number. Her friends convince her to crash his brother's wedding to get the guy. It's equal parts road trip comedy and epic romance. If you're looking for a bit of crude humor with your rom-com, all of which is pro-women, try The Sweetest Thing.
About Time (2013)
For when you want a bit of rom-com in your movie, try About Time. While there's a nice romance between Domhnall Gleeson's Tim and Rachel McAdam's Mary in this time travel movie, there's more to it than just that. The heart of the story is between Tim and his father. If you haven't seen About Time, you've been missing out. Just make sure you have some Kleenex nearby.
The DUFF (2015)
Bianca has just been told by her neighbor, Wesley, that she's the DUFF of her friend group: The Designated Ugly Fat Friend. Determined not to be the DUFF, she enlists his help to become hotter and get the guy she's had a crush on for ages. If you've ever felt like a bit of an outcast and never the "hot one," this is the rom-com for you. As far as teen romances go, The DUFF is one of the best.
Just Friends (2005)
When you're in the mood for a rom-com but you also want to watch Ryan Reynolds be hot, there's always Just Friends. Reynolds' Chris had always been in love with Jamie, but she only ever saw him as her best friend. Now that it's been years since high school and he's gotten insanely hot, he goes back to his hometown to win her over. Yeah, it's not going to be easy.
Someone Great (2019)
Another great Netflix Original, Someone Great is a must-watch if you're dealing with a tough breakup. Gina Rodriguez's Jenny has found herself single after what she thought was the big romance of her life. Now she needs help getting over it from her friends Blair and Erin. Their night is epic and just might be what she needs to move on.
Moxie (2021)
When you need a boost of feminism, watch Moxie. Adapted from a popular YA novel, Moxie finds Vivian and her fellow classmates dealing with some extreme sexism in their high school. The principal refuses to do anything about it, so Vivian takes things into her own hands by creating an old-school feminist zine and passing them around school anonymously. In addition the the girl-power, you've gotta watch it for the love interest, Seth. If I could meet a real-life adult version of Seth, everything would be right with the world.
Let It Snow (2019)
Let It Snow is like an American version of Love Actually, but for teens. It follows multiple teenagers on Christmas Eve as they navigate life and love, complete with interweaving characters and storylines. There's something for everyone here, from being in love with your best friend, to falling for a famous singer.
A Cinderella Story (2004)
I may get some flak for this, but A Cinderella Story is the best retelling of the classic fairytale. Rather than being set in the past, A Cinderella Story is set in modern-day (for 2004) California. Hilary Duff's Sam falls for Chad Michael Murray's Austin through online chat rooms and text messages, but they don't know who each other is. It turns out Austin is the football captain and Sam is just a diner waitress for her absolutely shitty step-mom, played by Jennifer Coolidge. It was never going to win an Oscar, but this movie certainly won a lot of hearts.
Serendipity (2001)
Jonathan and Sara meet one day during Christmas, both wanting the same pair of gloves for their significant others. Though they're both taken, they end up having a magical day together. They both leave their chance meeting up to fate, and it takes years for serendipity to finally find them. Though Serendipity is a bit problematic, it's still a must-watch.
Valentine's Day (2010)
Valentine's Day was Hollywood's answer to the success of Love Actually. Featuring interweaving storylines, this one's set during everyone's favorite Hallmark holiday, Valentine's Day. You'll see the beginnings of love, the ends of relationships, and people finally ending up together after years of friendship. It's one of those rom-coms that feels appropriate no matter where you are in your romantic timeline.
Safe Haven (2013)
Safe Haven is the best Nicholas Sparks movie–sorry The Notebook. Katie is on the run after something happens back home and she ends up in a small ocean-side town in North Carolina. She just wants to hide out and start a new life, but she can't help falling for the single father and widower who runs the local shop. While this one leans more heavily into the romance than the comedy, I had to add it anyway. It's perfect.