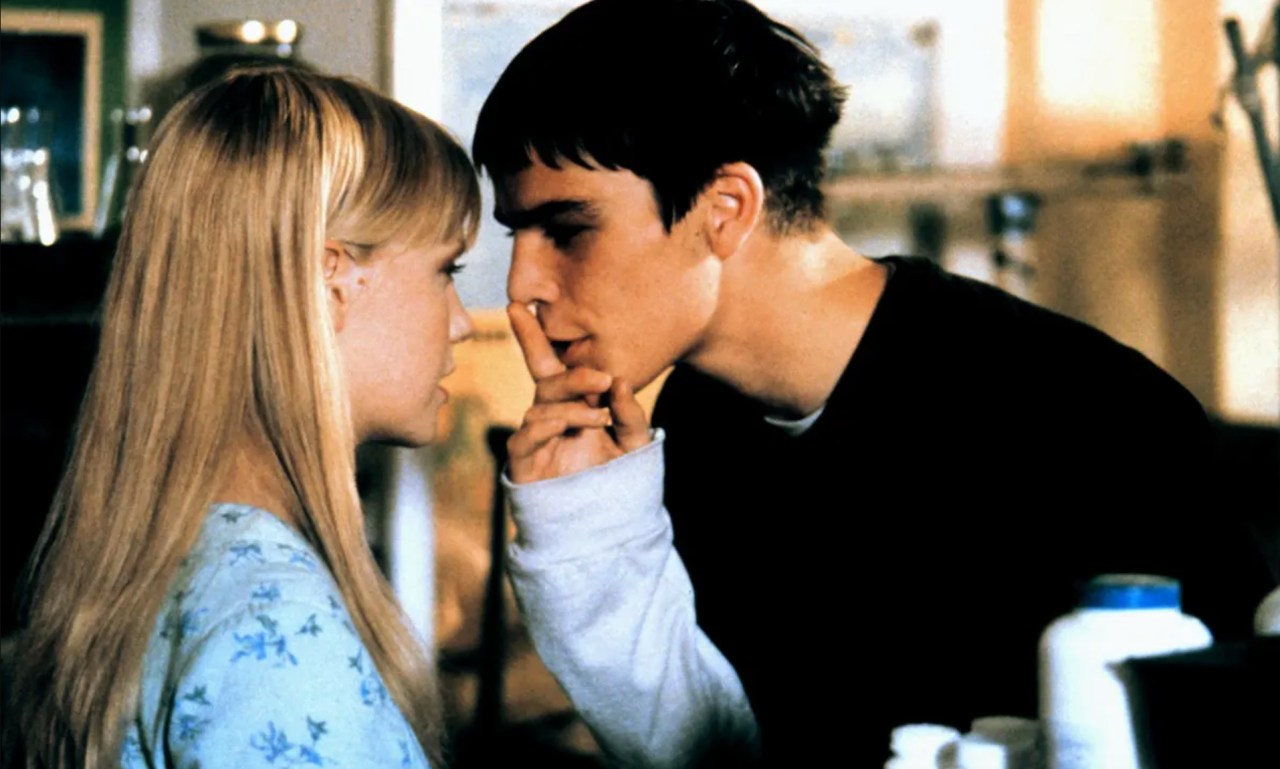 The 13 Best '90s Horror Movies–And Where To Stream Them
Horror had a golden age in the 1990s. From the rebirth of slasher horror with 1996's Scream or high-class spook fests like 1994's Interview with the Vampire, it's a special decade for the genre. Whether you're a classic horror fan and want to rewatch your favorites, or you're new and want an education in scary movies, I've got the list for you. Here are the best '90s horror movies and where to find them.
Tremors (1990)
By all accounts, this creature feature should have been long-forgotten as a cheesy B-horror movies. But with great performances by Kevin Bacon and Fred Ward, Tremors has become a sleeper hit for the genre. Watch for the monster sandworm and stay for the awesome interpersonal relationships between the characters.
Watch Tremors with a Starz subscription.
Misery (1990)
Based on the novel by Stephen King, an accomplished horror author gets lost and winds up in the cabin of a rabid fan. She won't let him leave until he writes a book, and she'll do anything to make sure this happens. If you want to be truly horrified, watch for the hobbling scene. Clearly Stephen King has a fear of his fans. If you weren't afraid of Kathy Bates before, you will be now.
Watch Misery with a Showtime subscription.
Nightbreed (1990)
Written and directed by horror author Clive Barker, Nightbreed is a forgotten classic. Aaron stumbles across an underground town populated by nightbreed, friendly monsters who just want to live peacefully away from society. But a creepy serial killer has other ideas. Monsters good, serial killers bad.
Watch Nightbreed on Peacock, Vudu, and Prime Video.
Clarice Starling is new to the FBI and needs to enlist the help of cannibal Hannibal Lecter in order to find serial killer Buffalo Bill. Do I even need to describe The Silence of the Lambs to you? It's such a well-made and beloved horror thriller classic that it won scads of awards, including an Oscar for Best Picture.
Watch The Silence of the Lambs on Prime Video.
Interview With The Vampire (1994)
Based on the novel by the late Anne Rice, Interview with the Vampire has Louis recounting his several centuries of life as a vampire to an interviewer. We learn about his relationships with Lestat and Claudia, his vampire family. This was a huge movie for Brad Pitt, Tom Cruise, and Kirsten Dunst and is a must-watch if you've ever liked vampire stories.
Watch Interview With the Vampire on Netflix.
Scream (1996)
The first half of the '90s had very few slasher movies, save for a few terrible sequels to once-beloved horror franchises. Then Wes Craven's Scream came along and revived an entire subgenre. Self-aware of horror tropes, the teen slasher introduced us to Ghostface and kicked off an entirely new series. If you're a Scream superfan, check out our list of facts and trivia for the original.
Watch Scream on Peacock.
From Dusk Till Dawn (1996)
Written by Quentin Tarantino and directed by Robert Rodriguez, From Dusk Till Dawn starts like any other Tarantino movie. He and George Clooney are on the run and abduct a family to help them get into Mexico. When they stop at a strip club in the middle of nowhere, things quickly turn horrific as the vampire staff attempts to slaughter everyone. This was a great turning point in Clooney's career and probably the best that the writer or director has in their arsenal.
Watch From Dusk Till Dawn on HBO Max.
I Know What You Did Last Summer (1997)
A group of teens accidentally hit and kill someone on a curvy stretch of road and cover it up, vowing to never speak of it again. The next summer, they start getting spooky notes. Someone wants revenge. Written by Kevin Williamson, the same guy who wrote Scream, I Know… banked on the revival of the slasher genre. While it's not as good as Scream, it's still a classic.
Watch I Know What You Did Last Summer and its sequel on Netflix.
Cube (1997)
Want a bit of sci-fi mixed in with your horror? People start waking up in mysterious cube-shaped rooms having no idea how they got there. They soon find that their cubes are not only connected, but they're constantly shifting and full of deadly traps. Don't let the low budget fool you–this one is a must-watch.
Watch Cube on Vudu, Kanopy, or Prime Video.
The Faculty (1998)
The teens at this high school have started to notice something up with the faculty. They're acting different, but no one will believe them. And when the student body starts to change as well, it's up to these few teens to do something about it. It's like a '90s Invasion of the Body Snatchers, and is an oft-forgotten gem.
Watch The Faculty on HBO Max.
Sleepy Hollow (1999)
Peak Tim Burton, Sleepy Hollow is a retelling of the classic tale of Ichabod Crane and the Headless Horseman. Johnny Depp is the new doc in this puritan town, but when a headless horseman shows up to chop the heads off prominent town figures, he has to put his budding crush on Christina Ricci on hold. Sometimes you just want a fun supernatural story, and this is it.
Watch Sleepy Hollow with a Starz subscription.
Stir of Echoes (1999)
Kevin Bacon is a high-stress family man who's relatively new to the neighborhood. When he gets hypnotized by his wife's friend at a party, he starts to see the ghost of a teen girl–the same one that his young son has been seeing. He becomes obsessed with trying to solve the mystery of who she is and why she's chosen him. I highly recommend this one.
Watch Stir of Echoes on Vudu, Kanopy, or Prime Video.
The Haunting (1999)
No, we're not talking about Netflix's The Haunting of Hill House, although this one is also based on the same Shirley Jackson novel. In this 1999 adaptation, Catherine Zeta Jones, Owen Wilson, and Lili Taylor agree to stay at an old mansion for a scientist's sleep study. They quickly find that the house is haunted as hell and are having trouble surviving the horrors. While it isn't as bone-chilling as the Netflix show, it's still a great watch.
Watch The Haunting on Hulu and Paramount Plus.