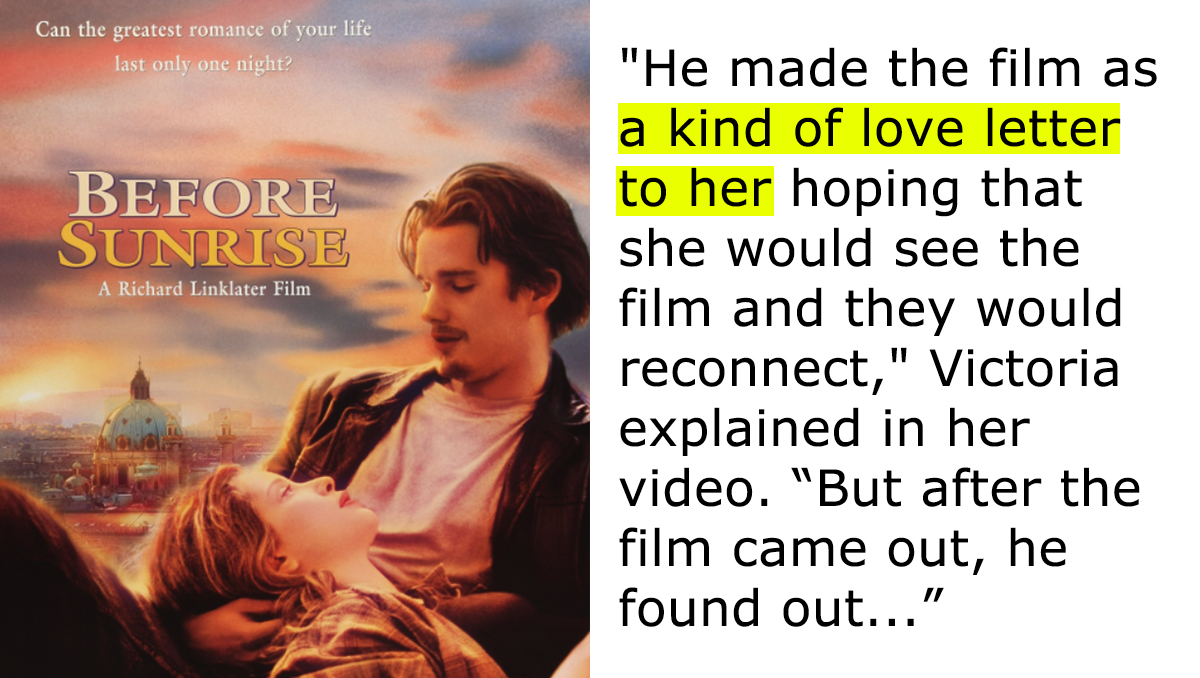 The Morbid True Story Behind 'Before Sunrise'
If you've ever seen the 1995 hit movie, "Before Sunrise" you know the plot is that of a romantic drama. But do you know the backstory of how this film came to be? It's actually a very sad story based on director, Richard Linklater's true events.
Boy Meets Girl in Philly
According to TikToker @filmbyvictoria, the film is a true story based on the director's experience of meeting a woman in Philadelphia and spending the day with her. "He made the film as a kind of love letter to her hoping that she would see the film and they would reconnect," Victoria explained in her video. But after the film came out, he found out tragic news.
Based on True Events
The film follows an American tourist, Jesse (played by Ethan Hawke) and French student, Celine (played by Julie Delpy) when they meet on the train from Budapest to Vienna. They feel an instant connection and decided to spend the day together in Vienna before Jesse's flight the following morning. According to IMDb, the idea for the plot of the movie came from the backgrounds of Richard Linklater and Kim Krizan, both writers of the film.
The film incorporates the story of Linklater meeting Amy. They spent an evening walking around Philadelphia after randomly meeting. The two stayed in touch for a while after their chance meeting but lost contact. Linklater found out in 2010 that Amy died in a traffic accident before the film's release in 1995.
A Trilogy Was Born
"Before Sunrise" was the first film in the trilogy. It premiered at Sundance in January 1995, and release just eight days later. The sequel, "Before Sunset" was released in 2004, and a third film, "Before Midnight" was released in 2013.