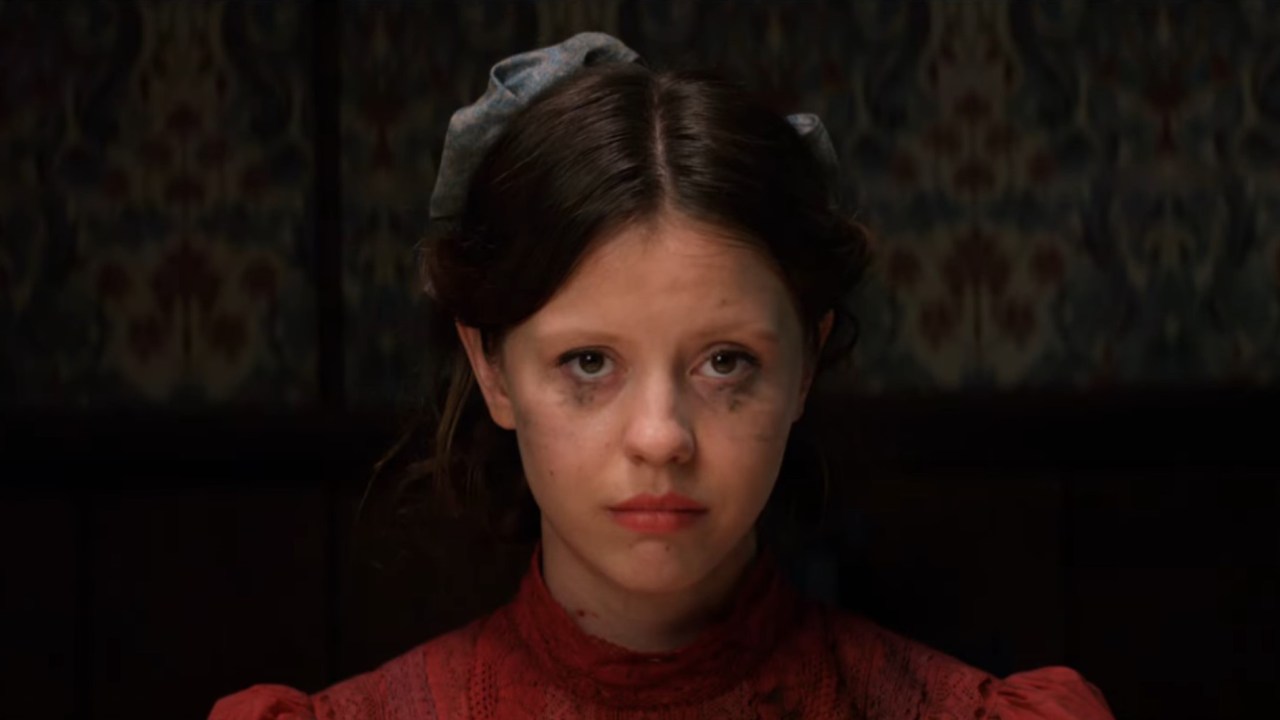 The Trailer For 'Pearl' Just Dropped And It Proves Mia Goth Is The New Queen Of Horror
If you've been following A24 on Twitter, you know they've been hinting at something big. Yesterday, they tweeted the poster for the upcoming film, Pearl. After the success of recent horror film, X, fans have been hoping to hear more about the elderly character that so thoroughly creeped out horror-loving audiences. You're in luck, because Pearl is the prequel to X everyone's been waiting for. And today, A24 released the trailer. If you weren't yet convinced of the horror mastery of Mia Goth, you will be after you watch the trailer. (Warning: Mild spoilers for X ahead.)
X (2022) followed a group of adult filmmakers as they rent the barn of an old couple in the middle of nowhere. They quickly learn that something's up with that older couple–especially the wife, Pearl. What proceeds is a bloodbath of epic proportions. Something you may not have noticed when you first saw this highly rated horror movie was the actor who played Pearl: Mia Goth. Not only did Goth play the young Maxine, but she also donned makeup to play the much, much older Pearl.
Many speculated why Mia Goth played both parts in X, and now it looks like we may have an answer. With yesterday's poster reveal for Pearl, we've learned that Goth is playing Pearl in the character's origin story. And today, they released the much-anticipated trailer:
It's all about Pearl's love of film and her bloodthirsty desire to become a star. And speaking of stars, Mia Goth is absolutely killing it in this role. You can't help but keep your eyes glued to her. It's been a while since we've had a queen of horror, and I can safely say that the new face of the genre has to be Mia Goth. And while Ti West wrote and directed X solo, that's not the case for Pearl. In addition to West, Mia Goth herself gets a writing credit for the script.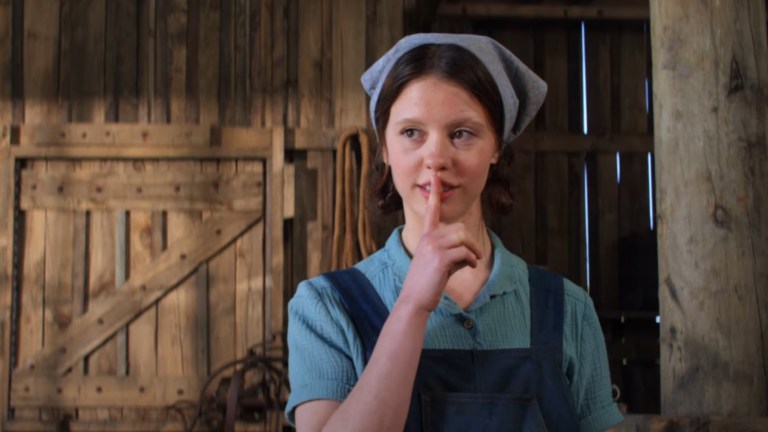 Probably the best thing about the trailer drop is the release date at the end. Pearl is coming out a lot sooner than any of us would have expected. Catch Pearl in theaters on September 16, 2022. Yep, it's that soon! If you're wondering how this movie could be coming out so soon after X, that's because they'd been filming Pearl in secret at the same time they filmed X. Sneaky!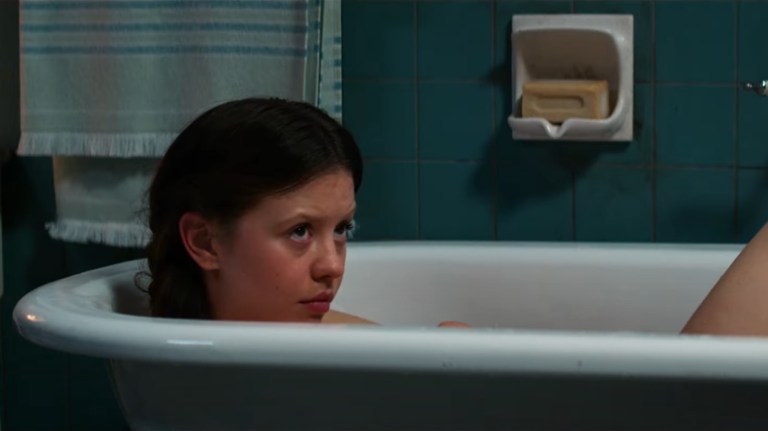 What do you think of the trailer? Will you be clambering to see it in the theater or will you leave this off your list of must-see horror of 2022?