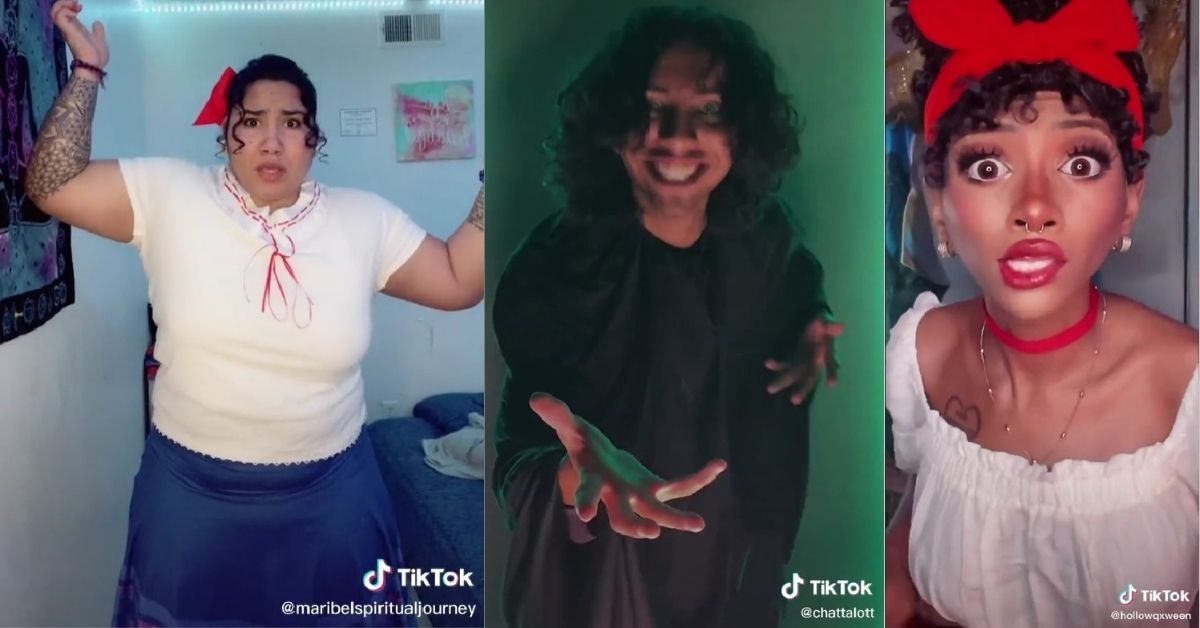 These Are The TikTok Cosplayers I Would Cast In A Live-Action 'Encanto'
@maribelspiritualjourney, @chattalott, @hollowqxween
By now, you've probably had at least one song from Encanto stuck in your head. The new Disney movie has a killer soundtrack and characters anyone can relate to. For me, the songs of choice have been "Surface Pressure" and "We Don't Talk About Bruno." I wake up most days singing one of those two songs to myself, and I'm not complaining. So when I saw that some cosplayers were transforming themselves into exact live-action replicas of Encanto characters on TikTok, I was so impressed. If they ever make a live-action version of the movie (which is something Disney would totally do, let's be real), they should cast these TikTok Encanto cosplayers.
@its.cosart as Mirabel
With a nearly exact replica of her outfit, this has to be our Mirabel. She's even got the hair and glasses! Let @its.cosart be the sole member of the Madrigal family who doesn't have any powers. Poor Mirabel.
@maribelspiritualjourney as Luisa
It's almost as if they used her when they were creating Luisa. No one is as perfect as @maribelspirtualjourney in this role. She can handle the pressure of the role for sure.
@brendahelenaa as Isabela
Perfect dress? Check. Perfect hair? Check. Flowers for days? Check. We've found our Isabela.
@chattalott as Camilo and Bruno
Camilo's power lets him transform into anyone, and clearly @chattalott has this power as well. Check out him transforming from Camilo to spooky Bruno. And considering he's only 16, his Bruno is especially convincing. Add him to the cast!
@hollowqxween as Dolores
Wow, she looks exactly like Dolores. She's got it all: The hair, the outfit, the accessories. And look at those giant eyes. She's the only possible choice for Dolores.
@violashifcos as Pepa
Who better to tell us about Bruno than @violashifcos as Pepa. Don't ruin her wedding day!
@taneva as Felix
And we'll need someone to dance with Pepa. Here's our Felix, @taneva. Their makeup is so convincing!