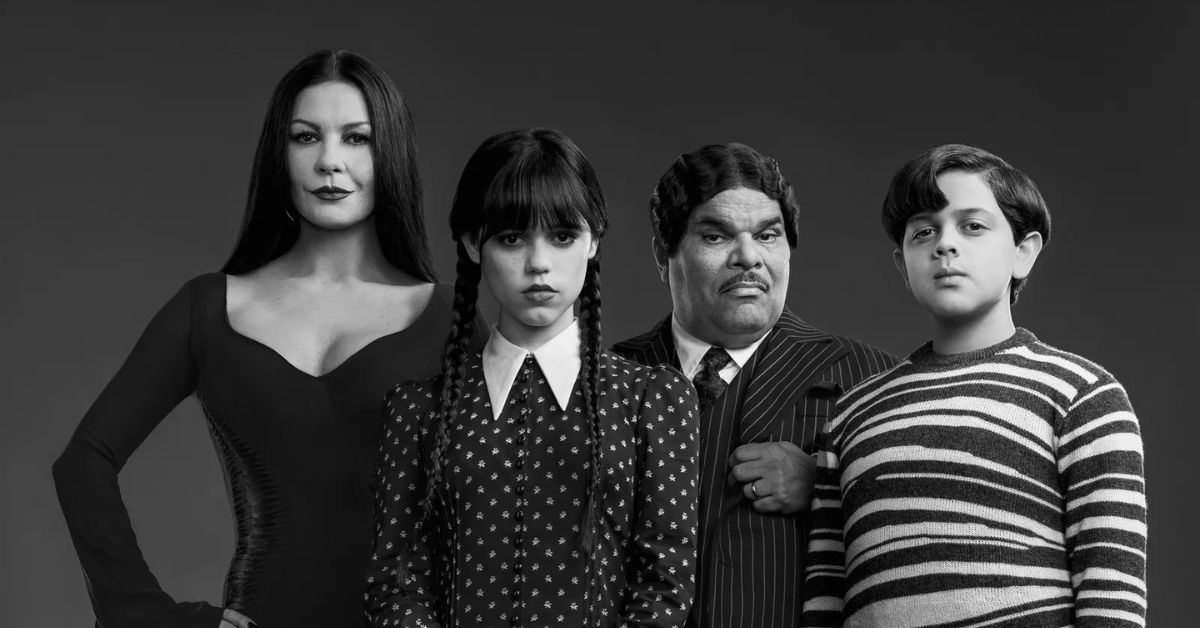 They Just Dropped A First Look At The New Addams Family–Here's What Fans Think
Fangoria, a trusted source when it comes to horror, just dropped a picture of the new Addams Family on Twitter today. In case you're unaware, a new version of the classic spooky family is coming to Netflix later this year. It's called Wednesday and follows the titular Addams daughter, played by new scream queen Jenna Ortega. Up until now, the Tim Burton-led Netflix show had only released images of Wednesday Addams herself, but now that Fangoria has dropped this picture, we get to see the whole family. In addition to Ortega, we have Catherine Zeta-Jones as Morticia, Luis Guzman as Gomez, and Isaac Ordonez as Pugsley.
Of course, the fanbase has had a lot to say. From unwarranted cracks at Guzman's Gomez to digs at the Tim Burton of it all, Twitter has been aflame. While the jabs aren't as brutal as the reactions to Rob Zombies' The Munsters, they aren't exactly sunshine and unicorns either. Check out what people thought below.
They had a lot to say about the casting.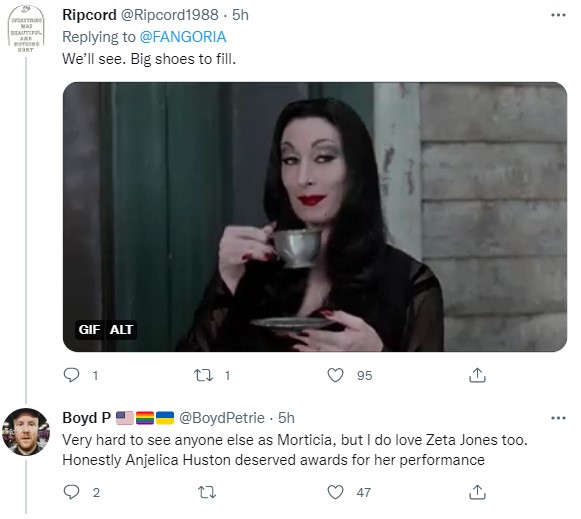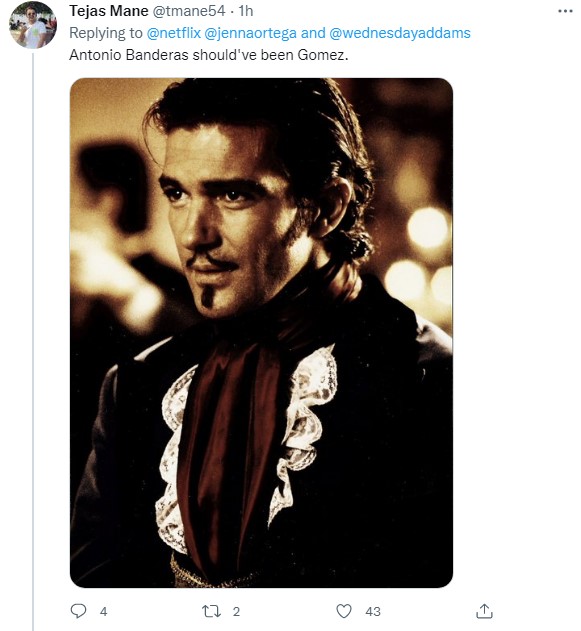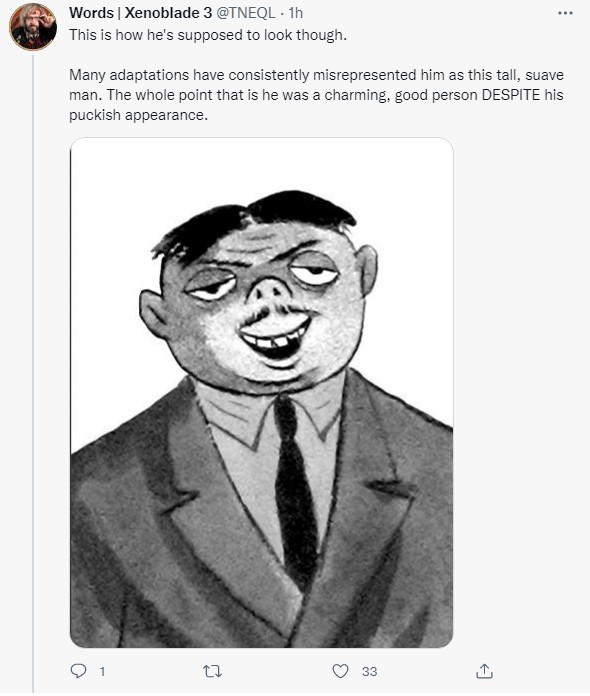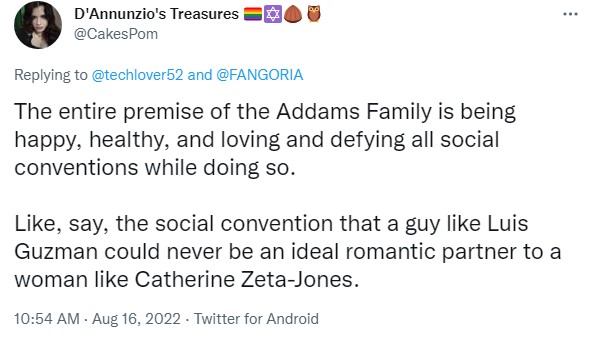 Of course, no one will miss an opportunity to shade Rob Zombie, even when Wednesday has nothing to do with him.



But Tim Burton isn't immune to the directorial criticism either.


Luckily, people had some nice things to say, too.