They're Making A New 'Clue' Movie With Ryan Reynolds…And I Don't Know How To Feel
If you make a list of perfect movies, 1985's Clue has to be at the top of the list. Every single line in that movie is hilarious. And of course, you can't beat the absolute comedic powerhouse that was Madeline Kahn's Mrs. White. ("Flames, on the side of the face…") Though the murder mystery comedy, based on a board game of the same name, was everything we've ever wanted…now Hollywood feels a need to make another one. And they've hired Ryan Reynolds to helm the cast. With the success of 2019's Knives Out, it's no surprise they'd want to make more murder mysteries. Here's what we know so far.
Is it a remake?
It's unclear whether this new incarnation of Clue will be a remake of the 1985 original. In early reporting of the Ryan Reynold's version (which was first announced in 2018), reporters used "remake" in a lot of their articles. Lately, the film is being described as "based on the board game." That could mean that fans of the original will at least not have to see a poorly performed version of Tim Curry's original Butler. And that's a plus!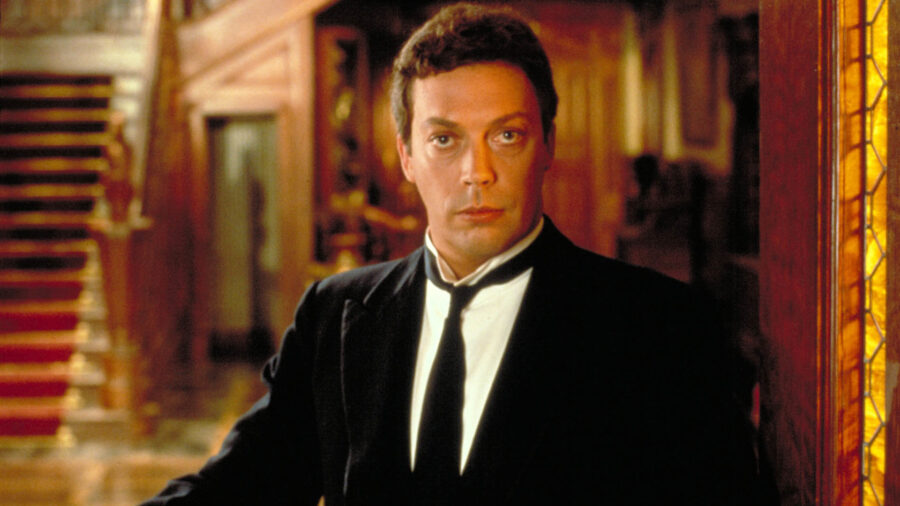 Of course, the Clue board game (or Cluedo, for those outside the US) has seen a lot of adaptations over the years. In addition to movies, it's been made into video games and even became an off-Broadway stage musical in the late 1990s. It wouldn't be unheard-of for Reynold's Clue to be yet another independent spin-off.
When is it coming out?
The Clue release date is where things get a little murky. They've been talking about this movie for years, and things seemed to stagnate. In a recent July 2022 interview with screenwriters Rhett Reese and Paul Wernick (Deadpool, Zombieland) they spoke of Clue with lots of uncertainty:
We've written a draft of Clue, and it's still in development over at Fox. So it's sort of bumping forward, whether it becomes a movie or not is generally in the hands of the movie Gods and not ourselves. So we did our best on it. 

Discussing Film
With Ryan Reynold's busy schedule (he's working on a handful of movies as we speak, including Deadpool 3), it's hard to envision them fitting Clue in with all those guaranteed blockbusters. It looked like it might not happen after all, but them we got some news.
Though Reese and Wernick wrote the original screenplay for the new Clue, it now has an added screenwriter taking a crack at it. Fresh off the 2022 action rom-com The Lost City, Oren Uziel is now being tasked with cleaning up–or potentially completely rewriting–the pair's script. With this forward motion, it looks like this movie is happening after all.
But will it be good?
That's the question, right? There's an uphill battle here since fans will be comparing whatever they make with the comedy classic from 1985. Can it even be done? Then again, there are some great people working on this, who have proven they're hilarious.
Personally, I'm going to give it a chance. I keep thinking that I'm sick of Ryan Reynolds (the man is in literally everything), but then a movie like Free Guy comes out and I change my mind. Yes, I'm a Clue superfan, but that doesn't keep me from being open-minded about something new.
What do you think? Will you give Ryan Reynold's Clue a chance?