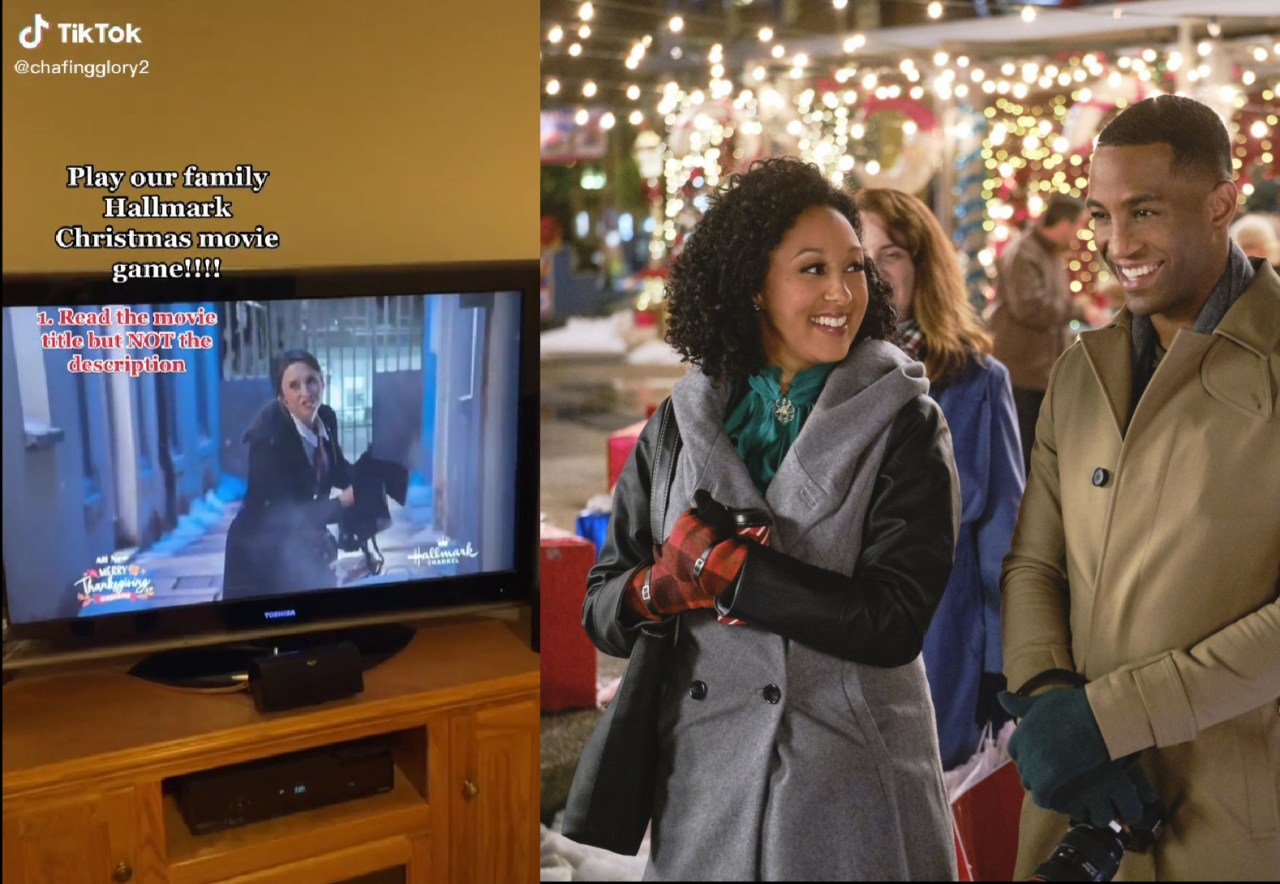 This Family's Hallmark Christmas Movie Game Is About To Become Your New Holiday Tradition
Patty Pattington / Hallmark
Although Thanksgiving just ended, it feels like it's been the holiday season for ages now. That's probably because Hallmark declared it Christmas back in October. Forget Halloween, it's Christmas 24/7 from then on. They have dozens of new movies this year to fill their lineup. When did they even find the time?
Hallmark Christmas movies have become the butt of the joke with their formulaic plots and identical film posters. Picture this: A big city workaholic has to go back to her rural hometown to save her family's cookie baking business when she falls head-over-heels for the local carpenter–who may just be Santa Claus in disguise. That's not a real movie, but I bet you can picture it already.
But how predictable are these movies really? One family shared their Hallmark Christmas movie game on TikTok and it's gotten everyone talking. Ready to play?
How To Play The Hallmark Christmas Movie Game
Patty Pattington (@chafingglory2) posted a TikTok describing her family's tradition of a Hallmark Christmas movie game.
The rules are simple:
Read the movie title but not the description.
Watch the first three minutes of the movie.
Pause and write out how you predict the movie will play out. (The more detailed the better!)
Watch the movie. (Yes, you have to watch a made-for-TV holiday movie, but at least you can make fun of it with your friends and family.)
Read the prediction and laugh.
While this isn't in Patty's original rules, you could name a few winners: Whoever is closest and whoever is funniest. Because everyone loves to win a prize!
Hallmark Christmas Movies That Should Make Your List
Thinking of playing their movie predictions game? Here are some new Hallmark Christmas movies you might want to add to your list, sans-descriptions so you don't get any spoilers. Aside from my own brief predictions, of course!
You, Me & The Christmas Trees starring Danica McKellar, Benjamin Ayres, and Jason Hervey. Maybe they end up in a throuple with a Christmas tree?
The Santa Stakeout starring Tamera Mowry-Housley, Paul Campbell, and Joe Pantoliano. Is someone about to steal Christmas? It's never been done. Just ignore about a quarter of the other Christmas movies.
Coyote Creek Christmas starring Janel Parrish and Ryan Paevey. This one has Janel Parrish from Pretty Little Liars, so there has to be an improbable murder or three and a killer that takes way too long to be revealed.
Next Stop, Christmas starring Lyndsy Fonseca, Chandler Massey, Lea Thompson, and Christopher Lloyd. A Polar Express for adults, perhaps?
A Christmas Together With You starring Harry Lennis, Laura Vandervoort, and Niall Matter. With a title this generic, it could literally be about anything. If you want to go hard mode, pick one like this.