This Horror Convention Will Leave 'Sleepaway Camp' and 'Fright Night' Fans Screaming
Fright Night / Sleepaway Camp
There's nothing more rabid than a horror fan revisiting the movies of their childhood. The nostalgia is thick with us horror-lovers. We look back fondly on renting VHS copies of Sleepaway Camp (1983) or Night of the Demons (1988) and then sleeping with our lights on. We hear names like Linnea Quigley and instantly get transported back to the first time we saw Return of the Living Dead (1985). If you've got some spare funds and a desire to see Minnesota in the fall, then you might want to check out Crypticon Minneapolis–a horror fan convention. Actors from all these movies and more will be there. (And no, this isn't a sponsored post. This is just from one excited horror fan to another.)
Crypticon Minneapolis will be haunting the Crowne Plaza Minneapolis West in Plymouth, MN (decidedly not actually in Minneapolis) from September 16th to the 18th, 2022. In addition to vendors and a film festival, one of the big draws to a horror convention is the celebrities. Fans wait in line to get their pictures taken with their favorite horror stars. While regular people might not recognize these names, we aren't regular people. So here are some of the big names that are officially going to be there this year:
Felissa Rose from Sleepaway Camp (1983)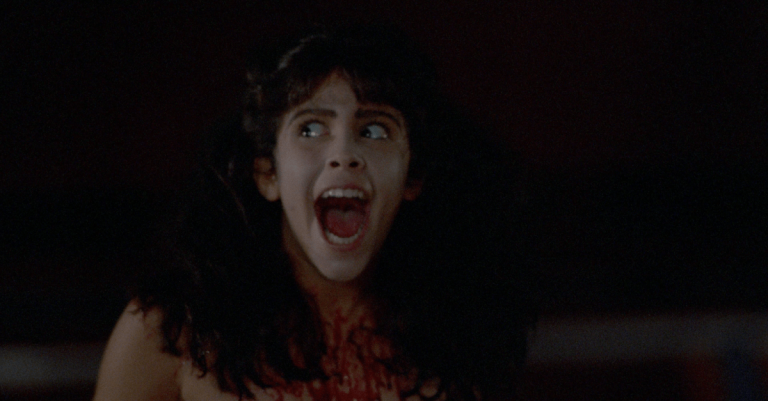 She killed it as the first Angela in the classic slasher horror movie franchise, Sleepaway Camp. Few of us will ever forget the face she makes at the end of the movie when the big twist is revealed.
Amelia Kinkade from Night of the Demons (1988)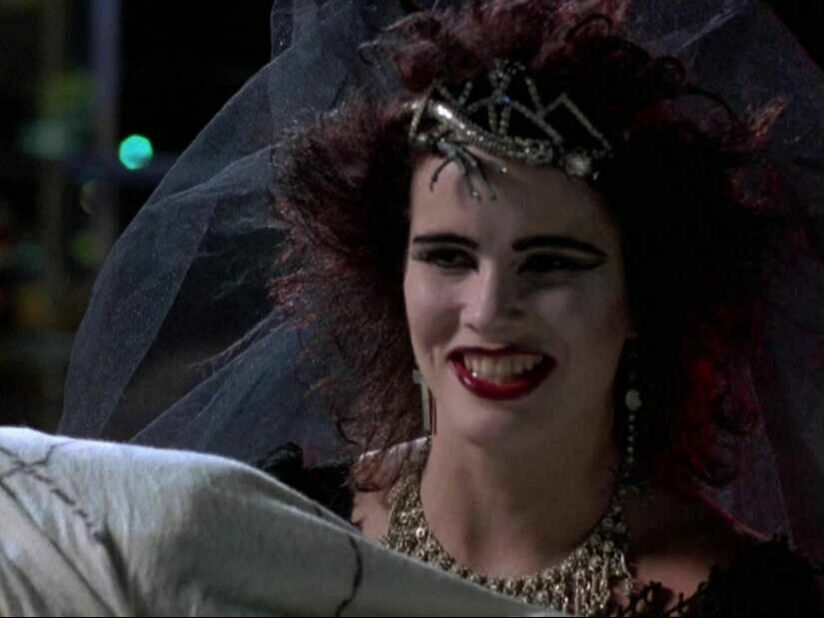 Another killer Angela, Amelia Kinkade was the face of the Night of the Demons movies. In addition to playing a teen possessed by a demon, she also danced in a bunch of movies, including My Best Friend's a Vampire (1987) and Fame (1986).
Roger L. Jackson from Scream
You might not recognize the name, but you'll definitely recognize the voice. Roger L. Jackson plays the voice of Ghostface in all the Scream movies. Fun Fact: He also plays the voice of Mojo Jojo in The Powerpuff Girls.
Linnea Quigley from Return of the Living Dead (1985), Night of the Demons (1988)
Linnea Quigley has been all over the horror scene since the 1970s, gaining over 170 acting credits on IMDb. So yeah, you've probably heard of her. But through all of those roles, her two most memorable were as Trash in Return of the Living Dead and Suzanne from Night of the Demons. She's likely to have one of the longest lines of the convention.
William Ragsdale from Fright Night (1985)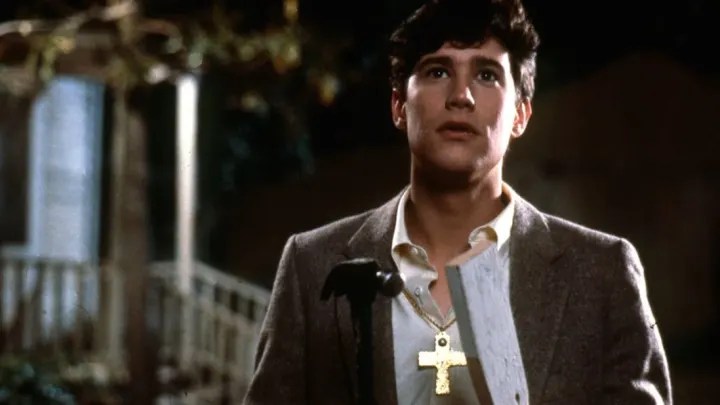 Few movies beat out the classic that is Fright Night. William Ragsdale, who plays main character Charley Brewster, will be at Cyrpticon Minneapolis, too. Honestly, he seems like one of the most mainstream actors on the list, so this is a nice surprise.
Stephen Geoffreys from Fright Night (1985) and 976-EVIL (1988)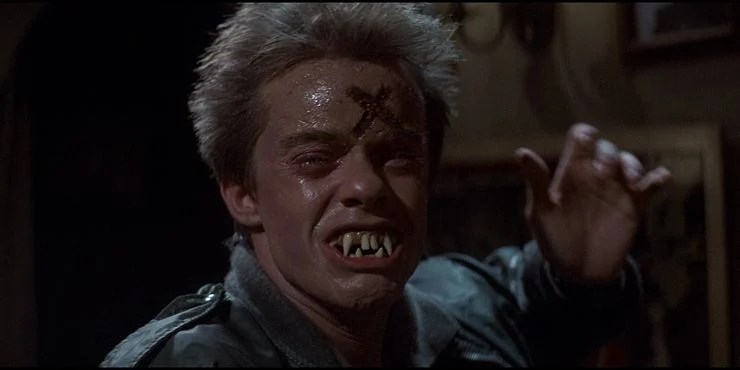 Stephen Geoffreys has a memorable face and voice. Even if you only ever saw the VHS cover of 976-EVIL, you have his face burned into your brain. Of course, nothing beats his performance as Evil Ed in Fright Night–this man's a legend.
These are just a handful of the actors coming to Crypticon Minneapolis this year. If you want to see if your favorites will be there, check out the celebrities page of the con's website.