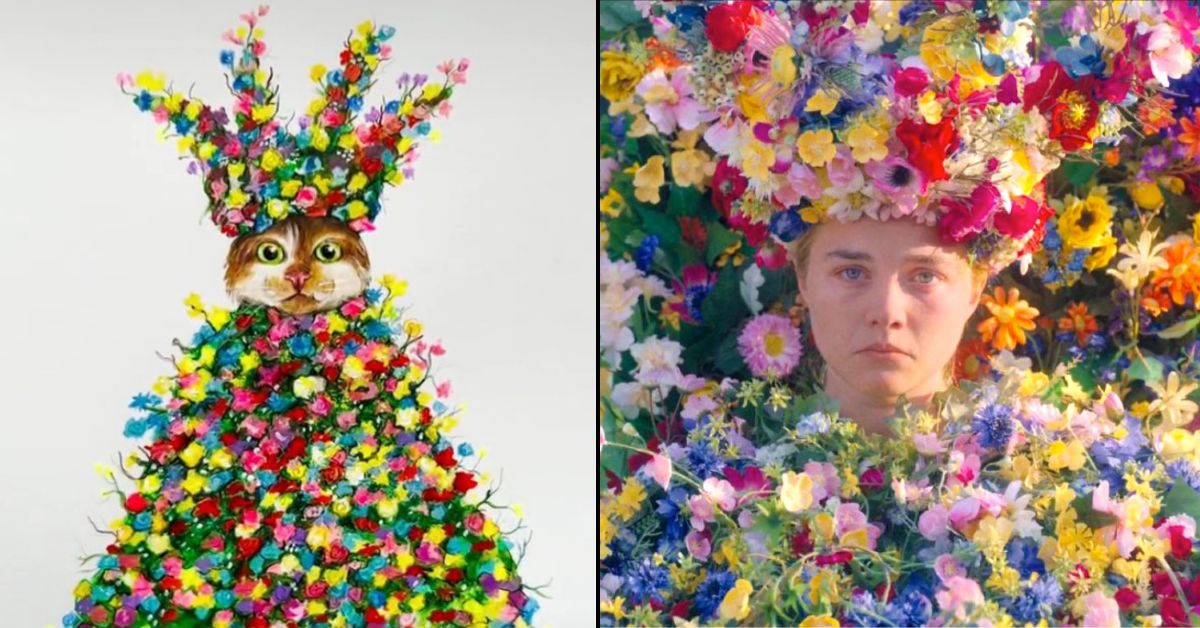 Updated on
This TikTok Artist Paints Horror Characters As Cats (And It's Spooky And Gorgeous)
You don't often see horror movie imagery and cute art mashed together. Usually horror fans are met with dark and bloody landscapes and characters, even in fan art. But what about the horror fans who love cute cats? Artist @beckybyhand has been sharing her art on TikTok, and you'll love it. She takes beloved characters from classic horror movies, like Freddy Krueger from A Nightmare on Elm Street (1984) or Slimer from Ghostbusters (1984), and transforms them into adorable-yet-deadly cats. Check out some of her best works.
Hannibal Lecter as a Cat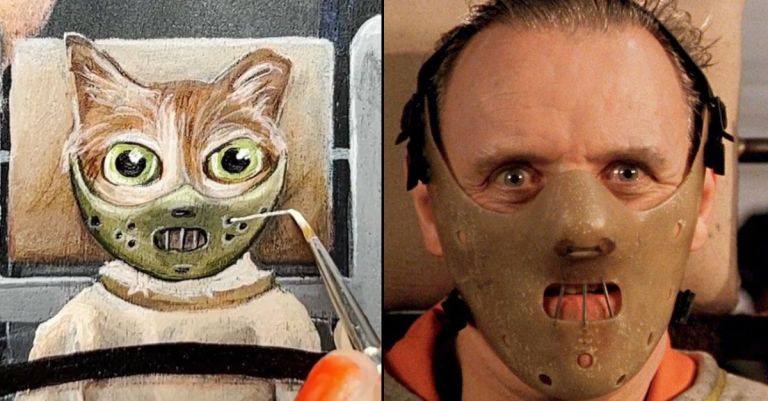 Although there are plenty of great characters from The Silence of the Lambs (Buffalo Bill and his adorable dog are near the top of the list), we get most of our favorite quotes from psychologist-turned-cannibal Hannibal Lecter. He plays with Clarice Starlings' emotions as she tries to find a serial killer abducting and skinning women. Now imagine Hannibal as a cat, saying "Have the lambs stopped screaming?" No need–Becky has painted it!
Freddy Krueger as a Cat
There are few horror movie villains as equally charming and scary as the child-abducting burn victim-turned nightmare monster, Freddy Krueger. If he kills you in your dreams, you die in real life. The villain of A Nightmare on Elm Street has graced the silver screen in nine movies as well as a TV show, books, and more. And now he's the cutest cat that has ever slashed its way through the teens of Elm Street. That's a cat you might not mind haunting your dreams.
Dani from Midsommar as a Cat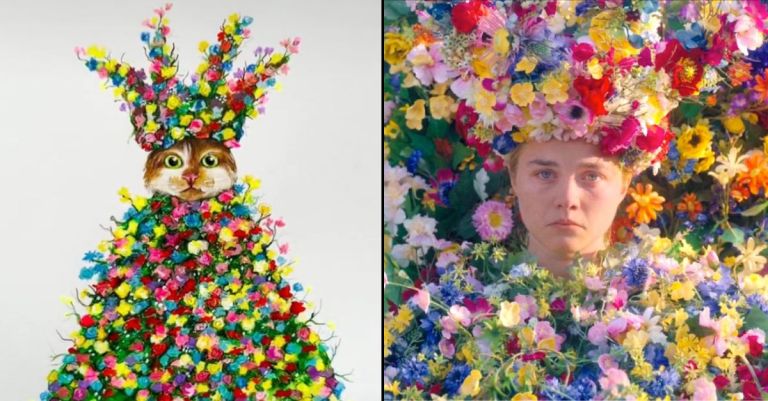 The final shots of Midsommar show main character Dani covered in flowers as the murderous Swedish village behind her revels in the end of their midsummer festival. It's a gorgeous and haunting shot that has the distinction of being a brightly lit alternative to the traditionally dark horror genre. Will you root for the cat version that Becky dreamed up as much as you rooted for Florence Pugh's rendition of Dani?
More from @beckybyhand
As of this writing, Becky's "Horror Characters as Cats" series is now 18 parts deep. If you want to check out her art videos, including a time-lapse of her painting each one, check out her TikTok. Here's one of her best, in which she turns a cat into The Babadook:
If you love her Horror cat paintings, Becky sells prints on Etsy.