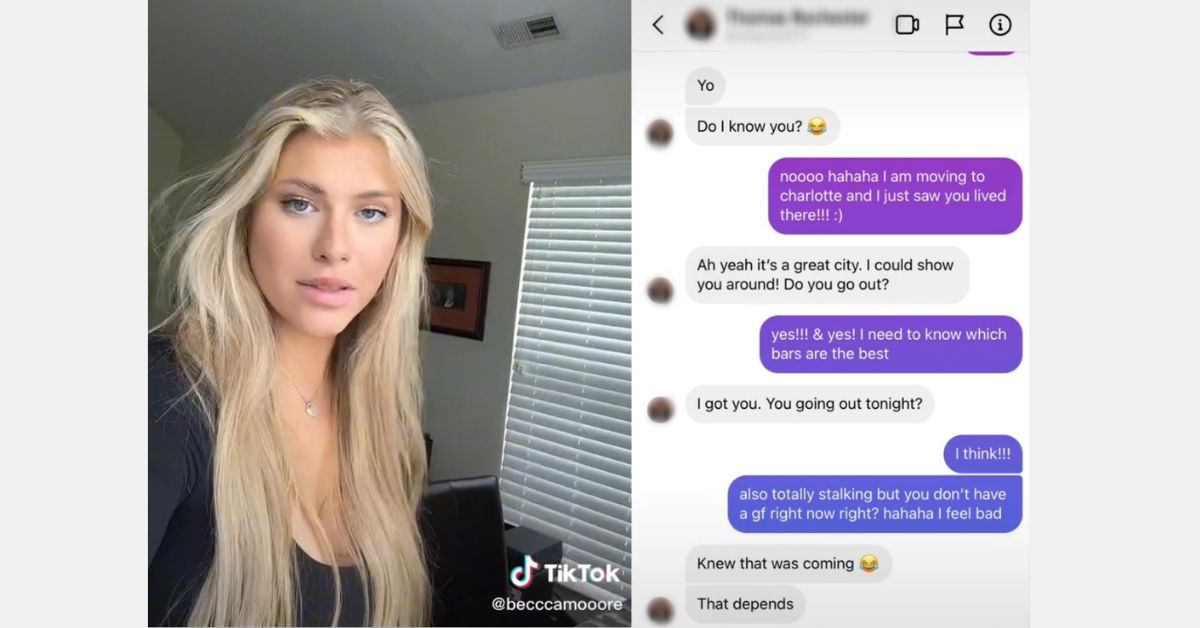 This TikTokker Created The Perfect Test To See If Your Boyfriend Is Actually Loyal
You've been getting a sneaking suspicion that your boyfriend isn't as loyal as you'd hoped. Maybe he refuses to post a picture of you two together on his Instagram and doesn't want to be tagged if you post on your own. Maybe he's been getting quieter over text lately. It could just be this gut feeling you have deep down inside that's telling you that something's wrong. Well, one TikTok user has been making it her mission to help you figure out once and for all if your boyfriend is actually loyal.
Meet Becca Moore, or @becccamooore on TikTok. Among other things, she's made a name for herself on social media for doing loyalty tests on the boyfriends of her followers. Users will message her the @ or phone number of their suspicious boyfriends and she texts them showing interest. Almost always, things go south really quickly.
She'll start the message asking if the guy will show her around when she comes to visit their town. As you'll see from the video above, it doesn't take more than a few texts for them to jump at the chance to escort this beautiful woman to all their favorite spots. But that isn't exactly hard proof that they're the cheating type. A guy could reason this response away as him just being friendly to a stranger. It's not hard proof. So Becca takes the flirting a step further.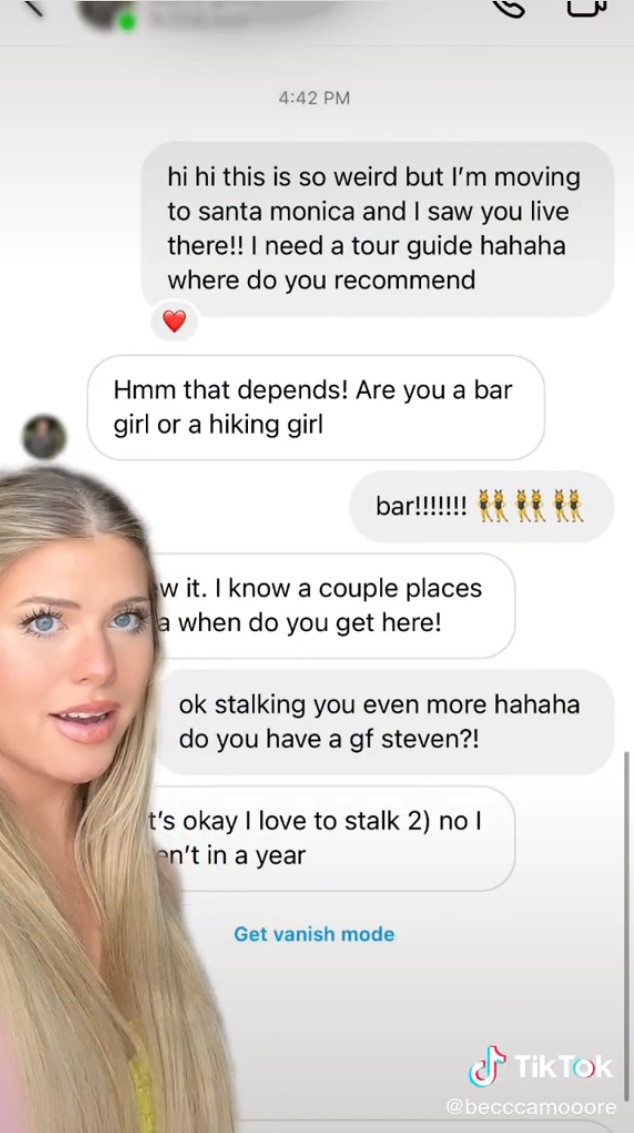 She quickly asks these bottom-feeders if they have a girlfriend. This is the perfect time to fess up. If they were good guys, they would say 'yes' and bail on this conversation. (Then again, if he was really all that good, things wouldn't have gotten to this point in the first place.) But, as shown in her TikToks, that's not usually what they do. They'll either lie and say they don't have a girlfriend, or they'll make it clear that they do but that their girlfriends' existence doesn't change the fact that they're totally down to cheat on her. Big yikes.
Watching her boyfriend loyalty test videos can be a bit of a downer. Are all men trash? Sometimes it feels that way, which is why Becca posted a video showing that not all guys fall for her scam:
See? Some guys just aren't interested. They actually love their girlfriends. Here's to hoping you're with one of the good ones. But if you're not, Becca suggests contacting her on Instagram (or enlisting a friend to do the test instead) if you want your boyfriend's loyalty tested. How do you think he'd do?