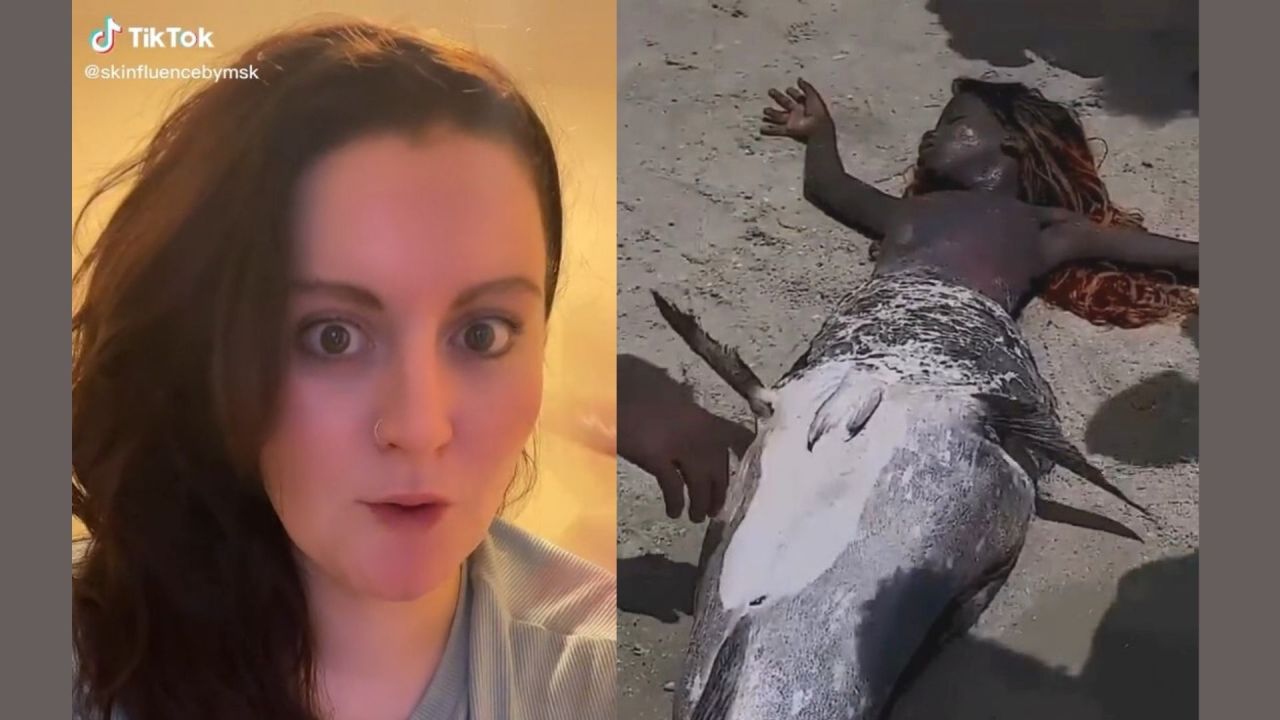 This Wild Footage Of A 'Real' Mermaid Has Blown Up On TikTok–What Do You Think?
If you've been swiping through TikTok in the last week, you may have come across people literally freaking out about this footage of a supposedly real mermaid. The short video, which was reportedly filmed on a beach in Muizenberg, South Africa, shows a half-fish/half-child washed up on the sand. Is it a real mermaid, or just a clever hoax to help rack up the TikTok views and likes?
I first found the mermaid video when this reaction ended up on my FYP. With that much build-up and sincerity, I was expecting irrefutable proof that our mythical creatures of the sea may actually be real. In the end, there's just as a very short video of the supposed proof that mermaids exist. In her video, she says that the mermaid was found in Kenya. While it's difficult to find who exactly posted the original, it looks like this one might be it:
This man's post of the mermaid video, on an account seemingly devoted to mermaid proof, says that the mermaid was caught in Muizenberg, South Africa.
If you stare at this looped video, just 15 seconds long, it can be a little convincing at first. The mermaid's fishy tail moves and the fins flick as if it's a living, breathing undersea creature.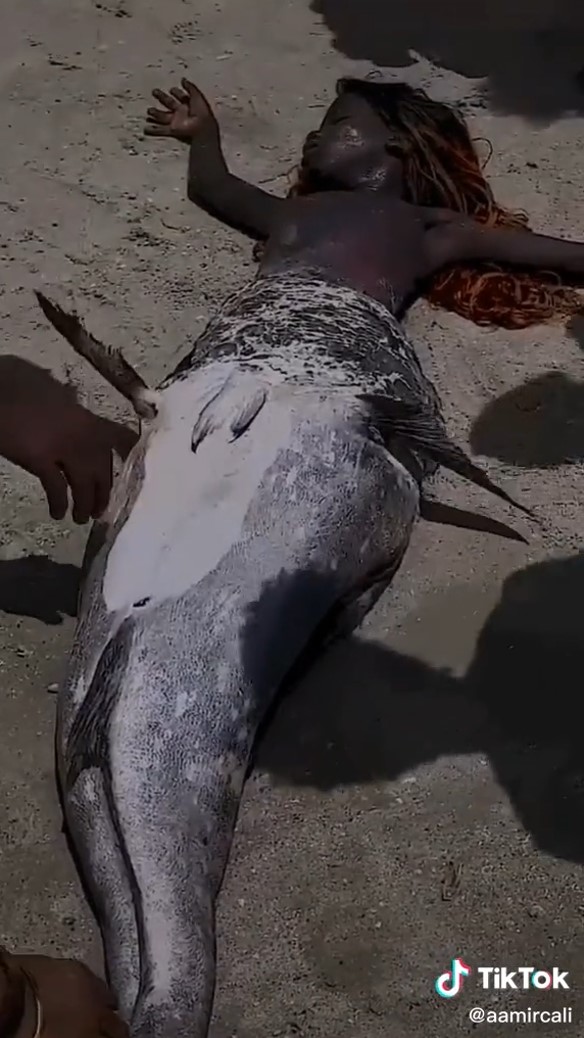 The camera pans up to the human upper-half of the mermaid to find a young child with flowing hair, their fingers and arms twitching much in the same way that the fins move and twitch. Convincing, right?
While some are using the original video on TikTok as proof of mermaids, people in the comments aren't so convinced.



While doing some digging, I found a higher-resolution version of the video on YouTube.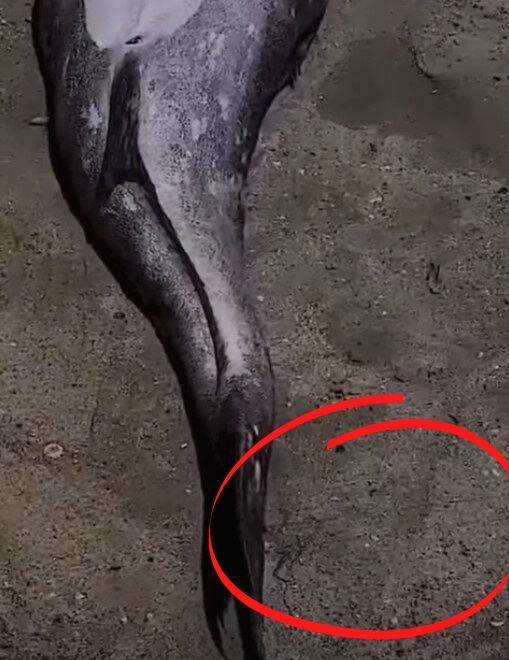 In this clip, you can better see the fin at the bottom of the mermaid's tail. Circled above is an obvious fishing line tied to the fin and going off-screen to the right. Sure enough, the way the fin moves corresponds to that string. There's you're proof right there that something's off. There's also the fact that if this really was a legitimate mermaid, this would have a lot more news than it's getting. It wouldn't have just been posted on a TikTok account devoted to "proof of mermaids," and would be studied in labs by actual marine biologists.
I think it's safe to say that this video is a hoax. I guess you mermaid-lovers are just going to have to wait for better proof.