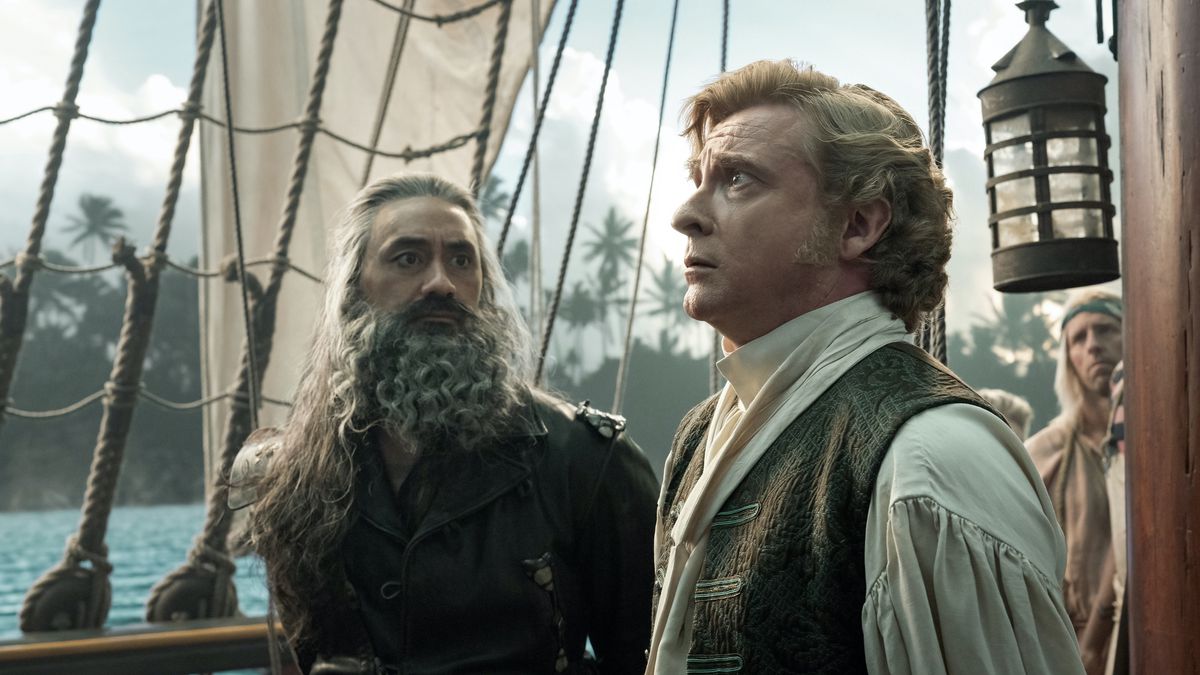 TikTok Is Only Just Now Realizing How Hot Taika Waititi Is Thanks to 'Our Flag Means Death'
Our Flag Means Death (2022)
If the fan edits of Taika Waititi and Rhys Darby's new show Our Flag Means Death are any indication, fans are clamoring for more of the duo. If you scroll through TikTok, you might be seeing all sorts of clips from HBO Max's period romantic comedy. It's about the wealthy Stede Bonnet as he travels with the pirate Blackbeard and is "based on a true story." The show has an adorable queer romance and some funny and heartfelt performances by New Zealand stars Rhys Darby as Stede and Taika Waititi as Blackbeard.
Since the show has garnered massive appeal, TikTok is also now being flooded with fans professing their love or lust for Blackbeard's Taika Waititi. Whether it's from Our Flag Means Death or one of his other many many projects, the Taika stans are coming out in full force. They're picking apart scene after scene and posting the thirst traps to TikTok.
If you don't recognize him just yet, New Zealand native Taika Waititi is a prolific actor, writer, and director. Maybe you saw him in 2014's What We Do in the Shadows, which he also co-wrote and codirected. His role as the adorable and sometimes bumbling Viago made the whole film.
If you loved Thor: Ragnarok, you have him to thank for that as well. He both directed the film and voiced the beloved character Korg. And good news, he'll be reprising the role and his directorial status in the upcoming Thor: Love and Thunder.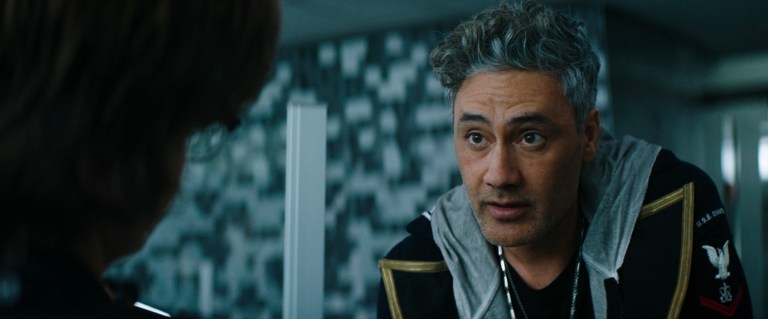 You might have also seen him recently in Free Guy with Ryan Reynolds. Here's a fan edit from the film as a reminder:
Now that new fans are falling in love with the 46-year-old salt-and-pepper Kiwi, they're going even deeper into his back catalog for their fan edits. Here, a fan found old clips of him that proved he once had a pierced tongue:
If you search his name on TikTok, there's a plethora of pro-Taika content that could last you for days. For longtime Taika fans, his hotness is nothing new. We've been lusting over the accent and the attitude for years now. Welcome to the world of crushing on Taika Waititi–everyone is welcome.