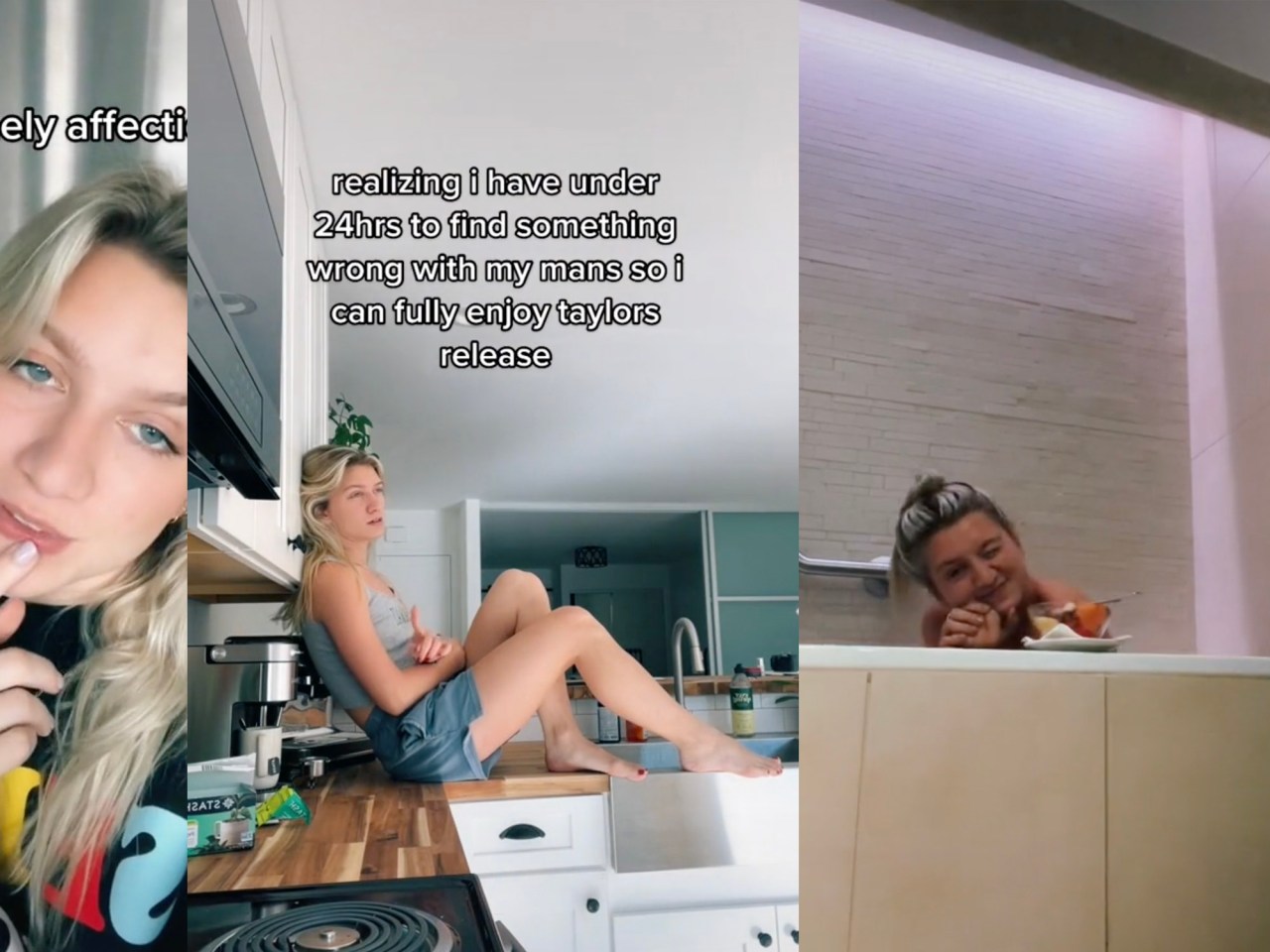 TikTok's Ray Of Sunshine: Why We Love Anna Sitar
Who Is Anna Sitar?
Anna Sitar is an American digital content creator from Marshall Michigan. She grew up in a small town of 7,000 people, and moved to Kalamazoo, MI after highschool to pursue a degree in Mechanical Engineering at Western Michigan University. After receiving her degree, Anna came to the realization that she craved a career that was driven by more creativity, and she moved to Los Angeles to pursue that, enrolling herself in a Masters program at Loyola Marymount University in Film And Television Production.
Following her intuition and expressing her more creative side has worked out well for Anna. She has amassed over 11 million followers on TikTok, and over a million followers on Instagram. Initially, she used TikTok as an inspiring way to pass her free time. After moving to LA, she didn't have many friends, and she was starting a long distance relationship with her high school sweetheart. She turned to expressing herself through videos as a means of promoting happiness and positivity within her life.
Now, Anna is known for a variation of videos — whether she is joining in on popular TikTok trends, or creating original content surrounding worthiness, confidence, and relationships, Anna is dedicated to continuing to create content that is a reflection of her mood and her mindset. She believes deeply in simply just making content that has the ability to make both herself and others happy, and that is why she is so admired by others.
What She Is Known For
Starbies Series
Anna blew up on TikTok by starting a series where she tries different Starbucks drinks and reacts excitedly if she likes them. Instead of ordering what she feels like for that day, what makes it unique is that she asks the barista, and her audience, for drink suggestions and she tries their recommendations. She poses it like a question most times, saying things like "Could you make me a drink that reminds you of happiness?" Anna starts all of her Starbucks videos by saying "Another day another Starbies" which is now a viral term.
I Don't Want It
Anna is always creating content around what you deserve in love, friendships, and your life. Her 'I Don't Want It' videos center around affirming that message. Anna first started the trend in December 2019, and the first video within it amassed over 1.5 million views. Fro there she created the hashtag #AnnaxDontWantIt, which now has over 125 million views.
Transition GRWM Videos
This is where Anna's masters degree starts to shine. She is known for being extremely talented at transitions, and her comments are filled with praise over how creative she is with them. Her Get Ready With Me videos have garnered millions of views, not only because it feels like you're getting ready with a friend for a night out or for a coffee date, but also because there is an element of entertainment to them when you're looking to catch a quick transition and see her transform before your eyes.
Relationships
We fell in love with Anna when she was in a long distance relationship with her highschool sweetheart, Brandon. As time passed, Anna made an announcement that the couple had parted ways, and that the years they spent together were cherished, but that she was ready to heal and move forward. Her feed became an illustration of the healing process, and she took her community along with her as she mended her heart and learned how to be alone.
TikToks about the breakup and moving on helped others in the same position to feel like they were healing alongside Anna and she really showcased how to pick up the broken pieces of yourself and move forward after heartbreak. 
However, earlier this year Anna started hinting about a new person in her life — sending her followers into detective mode trying to figure out who she was falling for. Over the last few months she has been known for "soft launching" her new relationship, keeping it private but showing small moments that teased her audience and alluded to the fact that she was happy. Many videos were made on the matter, and her community speculated that it was Josh "Bru" Brubaker, another popular TikToker. This has since been confirmed.
Why We Love Her
Her positivity is contagious: Social media has the ability to connect you with creators who bring a lot of beauty and inspiration into your life, but it can also foster a lot of content that doesn't make you feel good. It's important to be mindful of the kind of content you're consuming, as a means of protecting your energy and only ever encouraging a positive experience on whatever app you're interacting with. Anna has dedicated her platform to inspiring happiness in every single person who views her videos, and it truly does feel like she achieves that. Her optimism is contagious, and she constantly leaves us smiling. She inspires us to make social media a hopeful place.
She reminds us of our worth: Anna's 'I Don't Want It' series is dedicated to showing her community that they deserve to live a life that is happy, and fulfilled, in the ways they have always dreamed. She teaches us that if aspects of life do not meet the standards and goals that are set, then why should we stop pushing? She actively reminds us to never settle — to never settle for less than our dreams, to never settle for negative energy, to never settle for friends who don't support you in every aspect of your life, etc. Watching her chase her vision, and approach the things she hopes to achieve in life with a resounding level of confidence and self-belief, helps for us to mirror that in our own lives, and it always acts as a form of encouragement to keep going, and to continue to believe that nothing is impossible for us.
She is a true comfort creator — helping us through our hard days like a good friend: many in her community comment this, and it is clear after watching even a few of her videos. She takes you along with her for coffee, on nights out; she shares so many aspects of her life — both the good and the bad, and she is always sharing her experiences with her audience. Her lessons, her learnings, her growth is all visualized and shared online, and it makes us feel like we are growing alongside her. The things she is going through, and the lessons she is learning, are also things and lessons that we ourselves are navigating in life. Anna very warmly shows us that we are not alone in what we are feeling, or working through. She shows us that even the most positive, happy human beings have hard days. She reminds us to keep going, and it never comes off as cliche or inauthentic, it is always clear that she genuinely cares and wants everyone who follows her to have beautiful experiences in life, and that is special.